Here is our pricing guide for photo purchases. Digital downloads starts at $25 per photo and we offer up to 60% discounts on bulk purchases, please view our up to date pricing sheet below or the "digital purchase" tab in your online gallery.
Wedding Clients: Jake and Dannie Studio's Wedding Package includes full Digital Photo Downloads of your wedding day.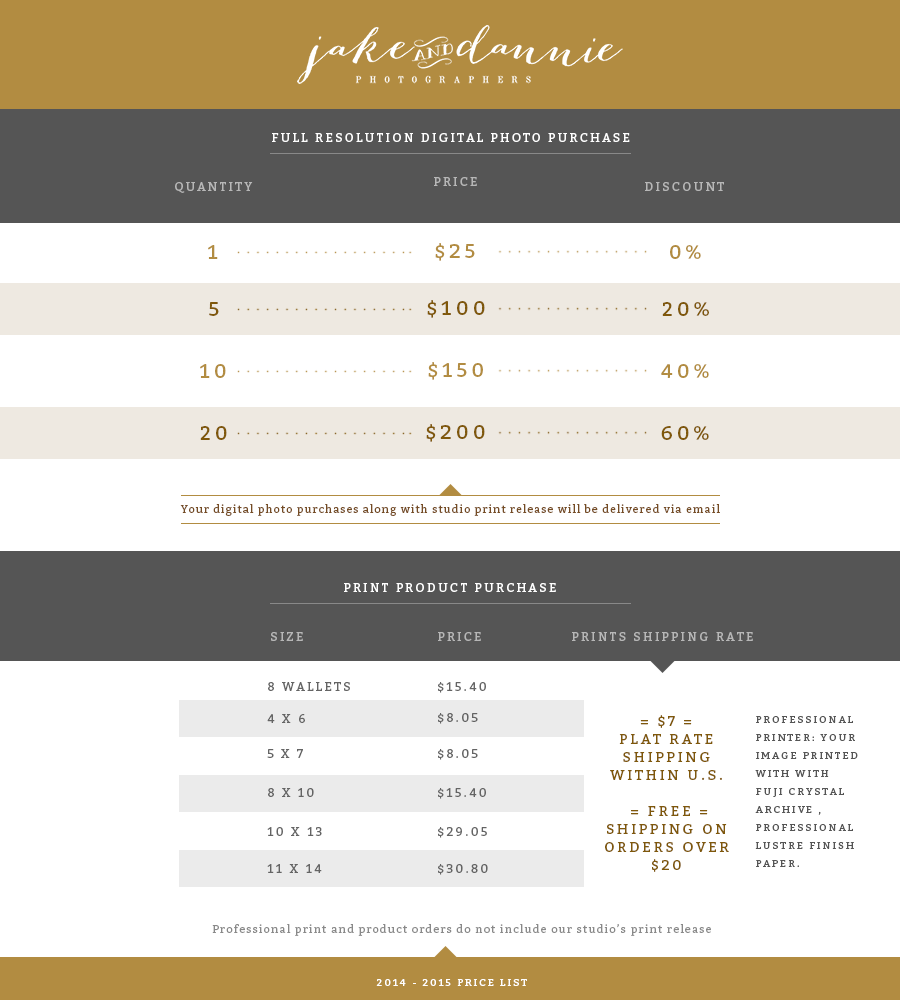 A few feel good reasons to purchase a Digital Download or Prints from our Studio:
1) You help us earn a living through our photography.
2) You end up with a full resolution image of your choice, with our studio's print release which you can use to print photos up-to 11×14″ in size. It might not matter so much now, but five to ten years down the road when memories really start to matter you'll want a few nice photos to look at and talk about, right?!
3) We all earn a little good karma through this - Jake and Dannie Studio is a PPA (Professional Photographer of America) Charity Studio. In addition to our annual donation, we also donate 10% of the profit made from the sale of prints or digital files to Operation Smile (our supported charity).
Thank You,
Jake and Dannie