In November we joined Stephanie and Chris for an afternoon stroll through John Chesnut Park. The heat of the Florida Summer had only just let up, and a cool Autumn day was just what everyone needed. There was even a little color in the trees to remind us of New England. Between the trees we caught glimpses of deer resting in the grass. As we followed our subjects I stopped and took an occasional photo and Jake carried everyones things, including the teddy bear they had bought for their son Aiden, whose approaching arrival was the inspiration for the session.
Our time with Stephanie and Chris was brief, but we felt sure that little Aiden was going to be born into a loving household. They had traveled a long way to have their maternity photos taken, and their commitment to one another and to their child was easy to see.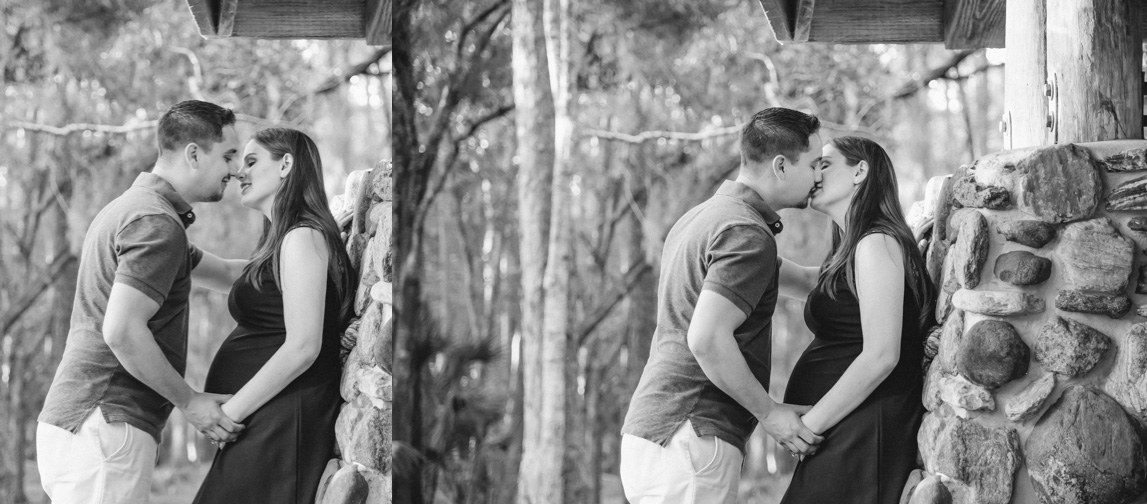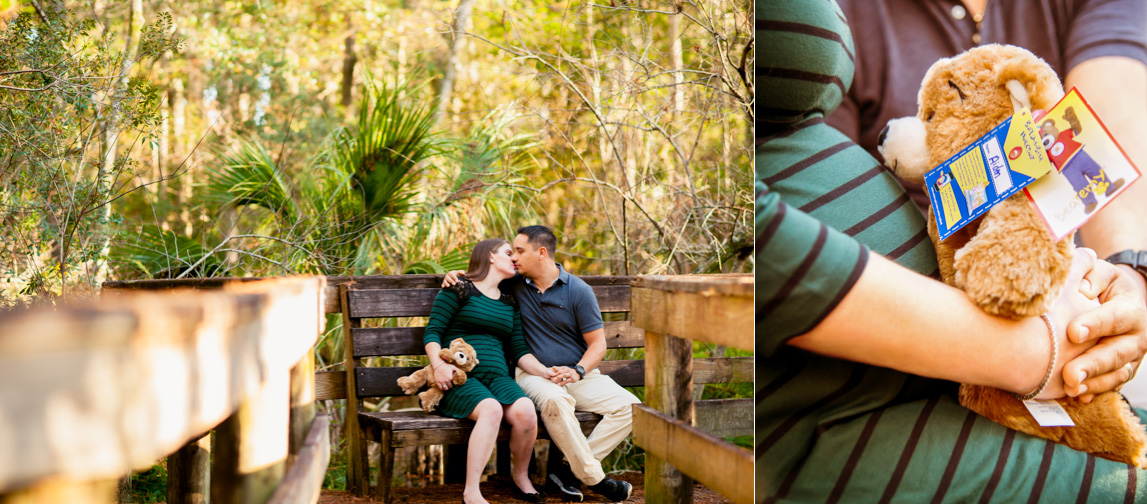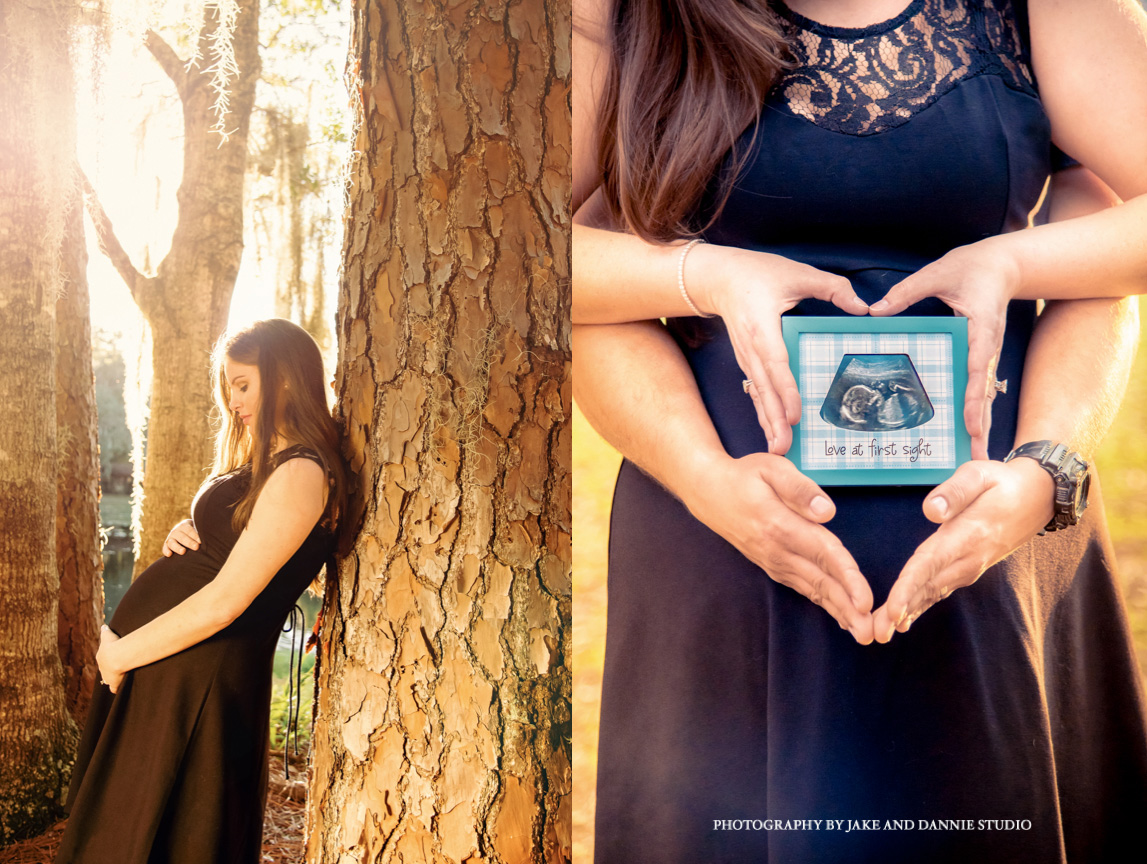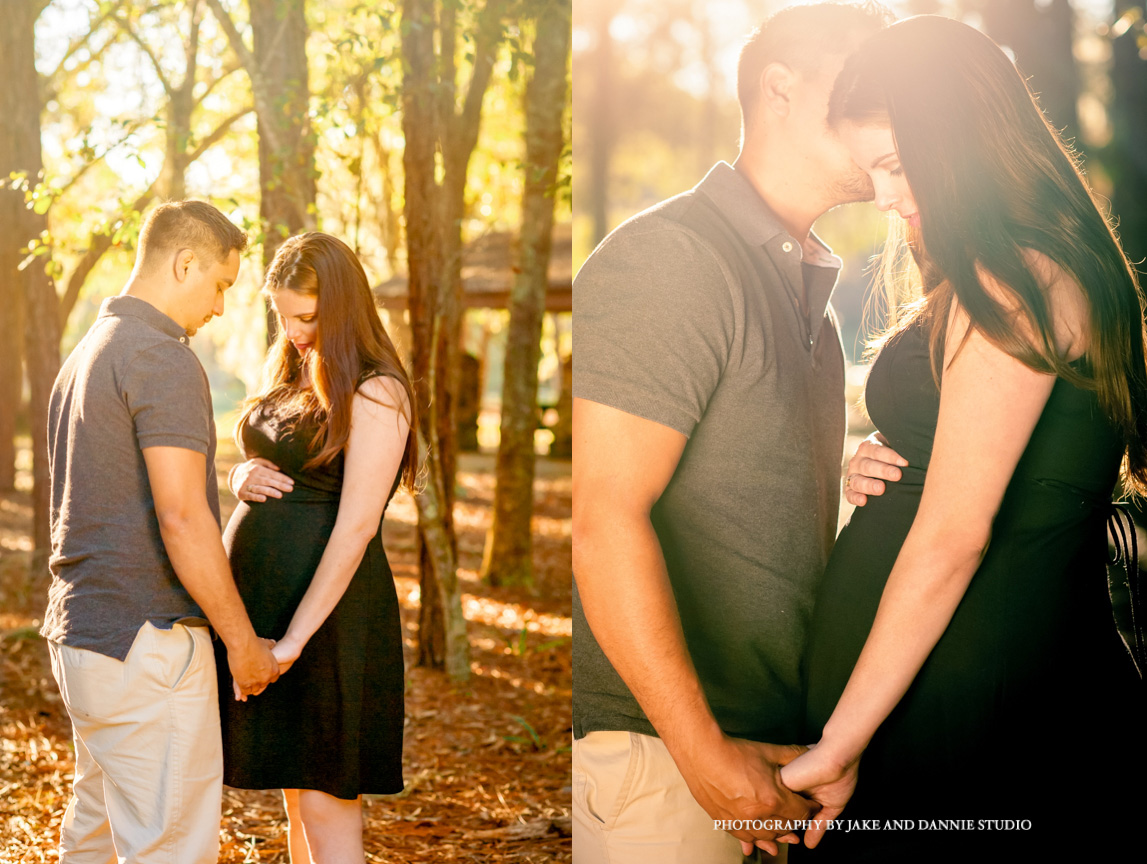 As Jake and I worked together to capture a moment in their journey, we had no idea that we had just embarked on a similar journey ourselves. I didn't know yet, but we had recently conceived our first child. We wish the best to Stephanie, Chris, and Aiden, and we hope that their lives are filled with love and joy. We also wish for safety and peace for their baby, our baby and every child who comes into this world.