We took a wedding dress into the forest to try out a natural look
Jake and I have a surprisingly large number of wedding dresses in our house (four), especially compared to the number of weddings we had (one). The rationale for this ratio is, of course, photography. We keep a few wedding dresses on hand so that we can dress up our models if we want to do a bridal concept shoot. Last month we woke up on a particularly pleasant morning and decided to skip the model and just go photograph one of the dresses in the forest.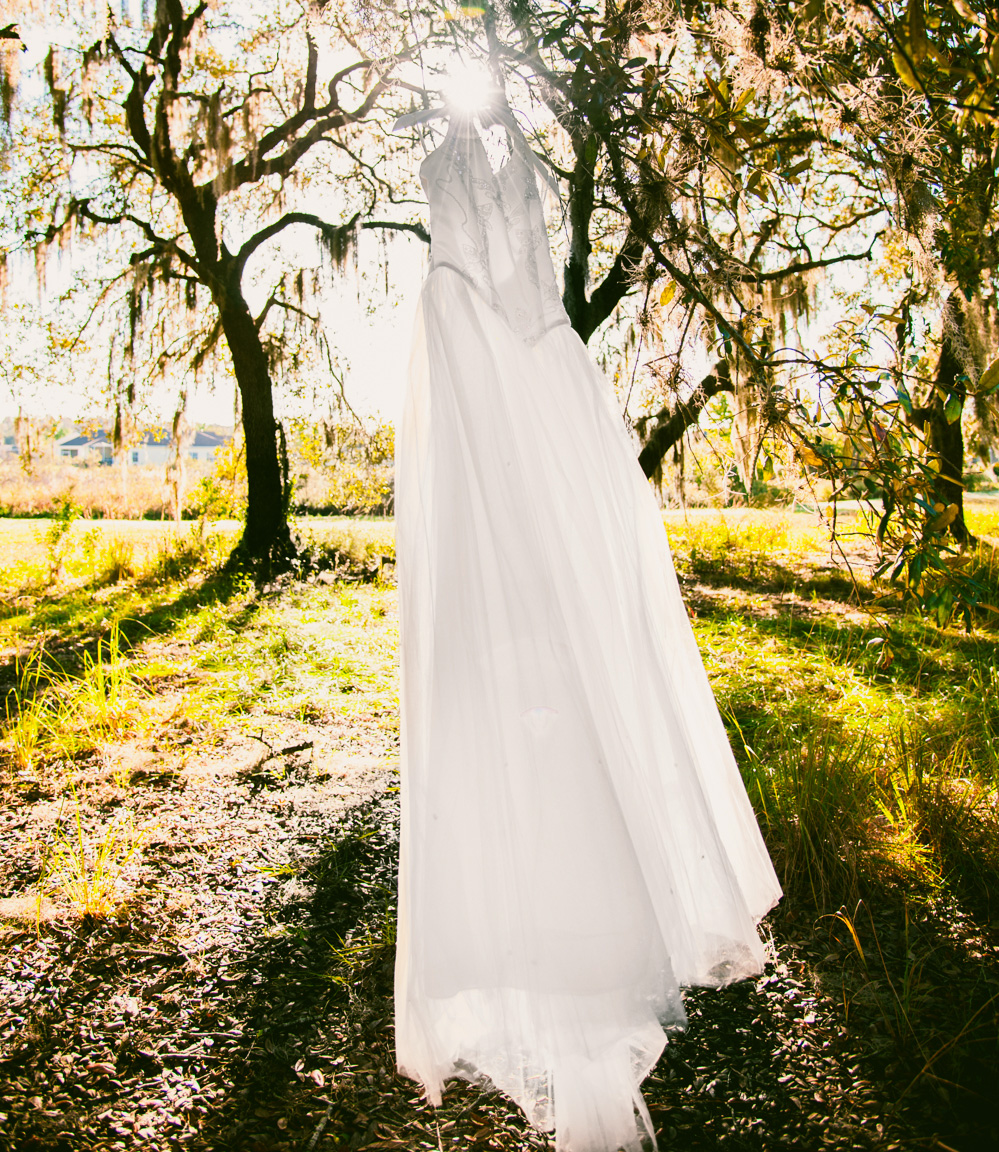 We found some beautiful live oaks with long twisted branches and we hung up our dress, a cute frilly number, on a convenient limb. We really wanted to make the dress look like it was part of the scene, so for our main shot we backed up, put some tall grass in the foreground and let the morning sunlight do it's thing.
Of course it helps to have a beautiful dress, but a photo can also be affected by other factors that you might not think about. We didn't want to use one of the ugly plastic coat hangers we got at the store, so we hopped on Etsy to see if we could find something a little nicer looking. We contacted Juan Carlos from JCBridals who was nice enough to lend us a couple of hangers for our photoshoot. Little touches can make a big difference, and accessories like hangers are a great way for brides to make life easier for their photographers for only a small investment. Also, we've seen a heavy wedding dress snap a plastic coat hanger in half, so wood is always better.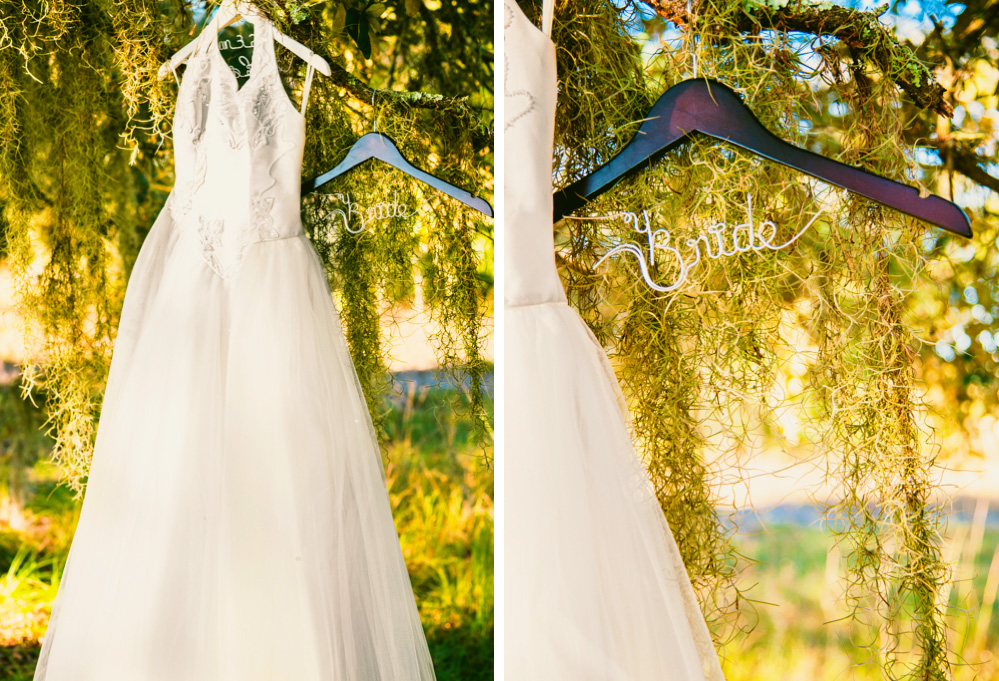 It's important for us to go out and do little photoshoots like this. Not only does it keep our skills sharp, it gives us a chance to try new concepts, angles and techniques without wasting time while we work for a client. I like this photo a lot, and now it will always be an option in the back of my mind when I'm looking for a creative way to photograph a bride's beautiful dress.
What's the most creative way you can think of to hang a wedding dress in a natural setting? Comment below and we might just try it next time.