We've been in Florida for the better part of a year now, and we still can't believe that it's possible to go out and take photos full of greenery in the middle of December. But that's just what we did with Viktoriia and James during their engagement session a few weeks ago at the Florida Botanical Gardens in Largo. Couples down here are so lucky that they can enjoy a romantic walk in a garden of flowers all year round. But as always, two people in love stole the show out from under the most idyllic and colorful environment.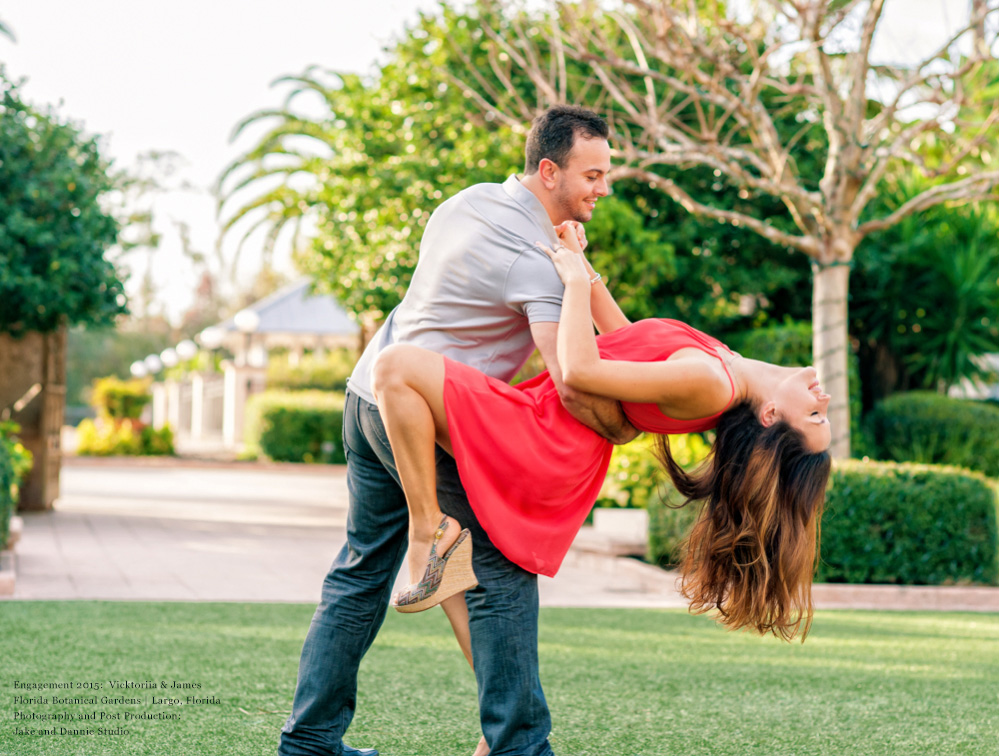 As always Jake and I arrived early to scout. We had done a lifestyle photoshoot here in the Fall, but you never know what might change in a few months. We never want to waste any time with sunset approaching, so it's best if we know which plants are blossoming, which areas are currently being renovated, and how many others are making use of the location. You can't prepare for everything, but you can prepare for some things. We even had time to rest in some lawn chairs and take a quick power nap in the sun before the shoot started.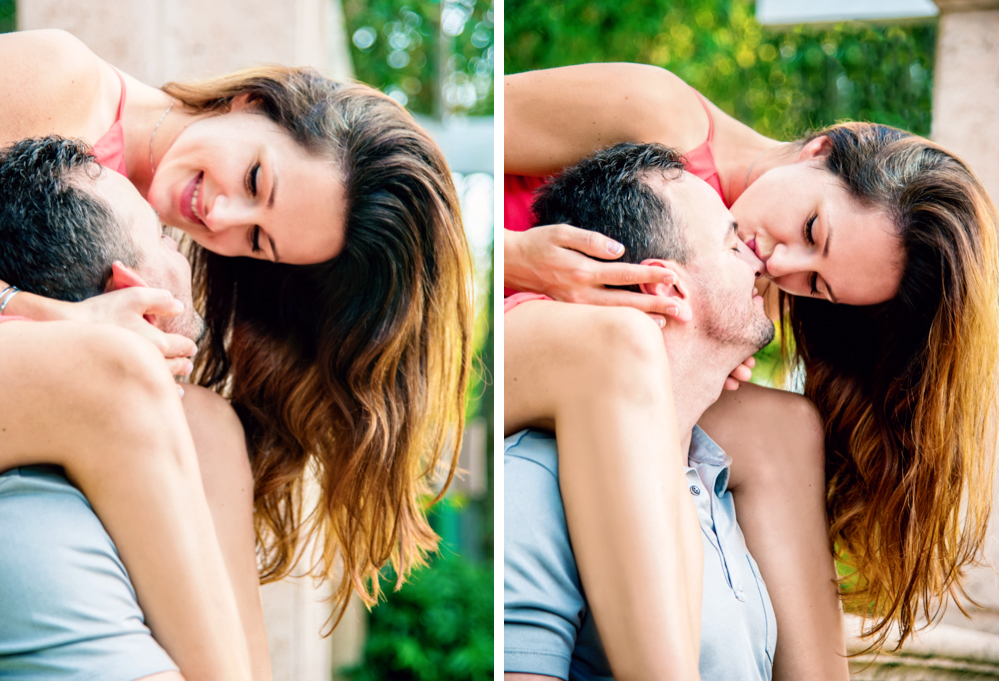 By the time Viktoriia and James pulled up we were energized and ready to go. And they were ready too. James claimed he was nervous about how he would look on camera, but he did just fine once we trained him to focus on Viktoriia instead of on us. It's not what I would have thought intuitively, but men seem to be more apprehensive before photo shoots than women. I think they just know that the photos are important to their wives or fiancées, and they don't want to disappoint. Of course they never do.
Viktoriia and James are a playful, enthusiastic and loving couple. They understand each other and as we spent time with them we started to feel like we understood them too. After the engagement session was over we left wishing we could spend more time with them, and luckily for us, their wedding is only a few months away. If the couple takes after their families, we won't have to work hard to capture a lot of smiles.