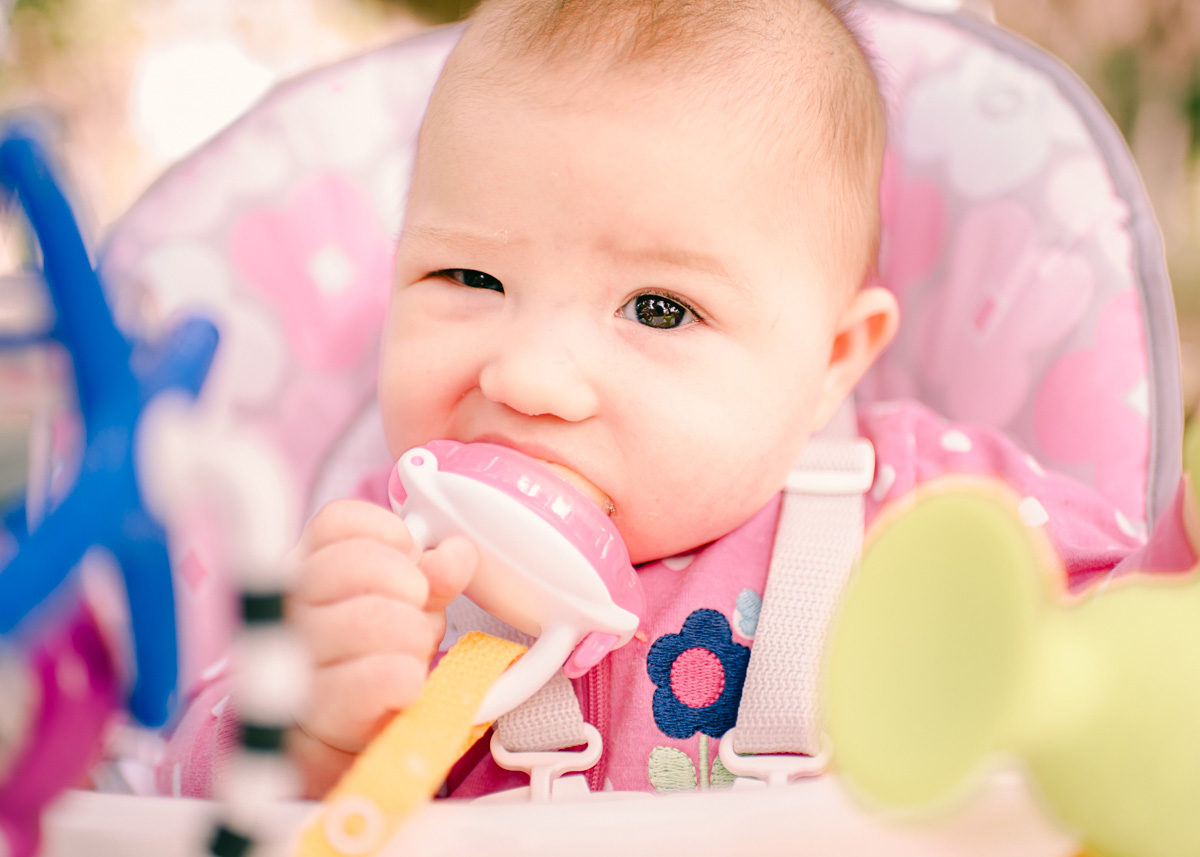 Jake and I are incredibly lucky to have a baby like Lisa. Though she goes through her phases, we think she must be one of the easiest babies in the world. By four months she was sleeping through the night, barely ever spitting up, and even enjoying her baths. Lately, our little chickpea gets a bit nervous around strangers, but every little one goes through baby stranger anxiety phases.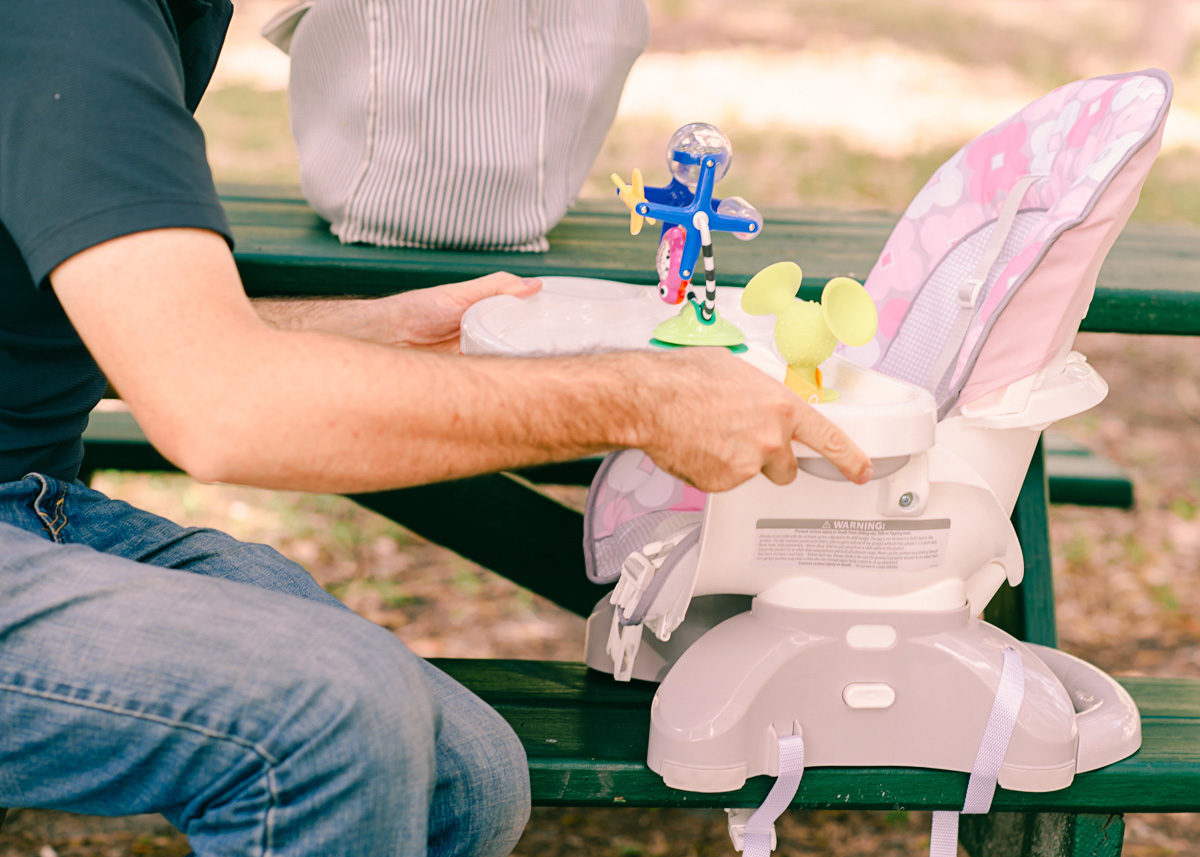 Given this trend, we weren't surprised when she more or less stopped fussing on car rides. Now, Jake and I have always enjoyed road trips, so we were pretty excited at the prospect of taking Lisa out to explore the world. There's a lot to see and do out there, but believe it or not, much of the world lies more than 20 minutes from our house. So at least once a week we try to take Lisa somewhere she's never been before. She's already been to Tampa, St. Petersburg, and the beach.
We've also been introducing solid foods in the form of mashed up bananas. Lisa really, really likes them. We chose bananas because 1) they are easy to mush up, especially mixed with a little water, 2) they are healthy for babies, and 3) they are very portable. We just set her up in the booster seat and let her go to town on the pacifier. Here's a tip: put a strap through the pacifier handle so your baby can't throw it in the dirt - she's already getting plenty of minerals and fiber 😉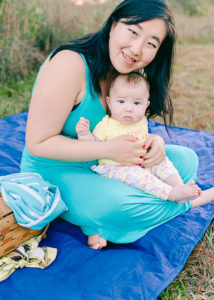 Apart from solid food feedings, I still have to feed her three square meals a day and traveling means for me to breastfeeding in public, I had one of those trendy breastfeeding covers (so not handy), so I invested in a breastfeeding scarf, which allows me to wear most of my clothing without worry about taking them off inside the cover, public feeding became a breeze. Obviously, I still try to be discrete, but I certainly wouldn't say I'm shy. Jake's usually with me to hand me the baby once I'm all set up, but I can do it on my own, no problem.
Have a great weekend.
{ Itzy Ritzy Breastfeeding scarf // Fisher-Price Spacesaver High Chair // Philips Avent natural & glass baby bottles // Munchkin Baby Food Feeder // Baby Buddy Secure-a-Toy}