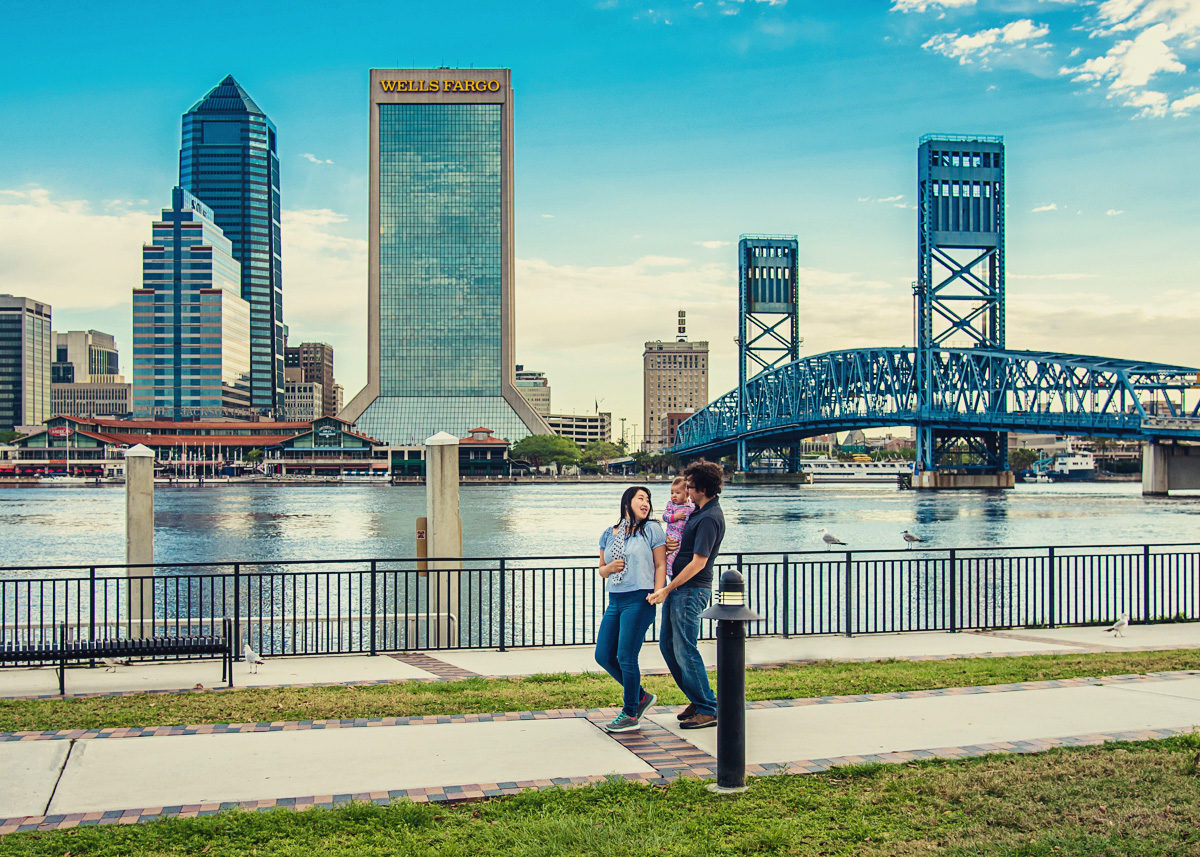 Lisa had just started sitting up on her own when she stayed in her first hotel. The way we saw it as first time parents staying in a hotel with their baby, we had two big challenges taking her on the road with us (having somehow decided that driving 5 hours with a baby wasn't a challenge… go figure). The first challenge was "where does Lisa sleep?" The second was "how do we get any work done with an attention hungry baby in the room with us?"
The solution to the first problem turned out to be easier than we thought. It turns out that most hotels (the good ones anyway) have a number of cribs available for guests traveling with small children. The Jacksonville Omni Hotel was good enough to deliver a packing crib with soft fresh crib linen on our arrival. Lisa loved it, especially since she had just learned to sit up and roll over, which meant she got to explore and play a little bit without being in danger of falling off a bed. After that 5-hour car ride she slept right through the night.
The second challenge was a bit trickier. Dannie had some photos she needed to post-process since this was a work trip and we had deadlines. I, on the other hand, wanted to get out and take some nighttime cityscapes. Our clients know that Dannie and I like to work together. While we still often show up to photo shoots together, but having a baby girl means sometimes we work alone.
On this trip, I watched Lisa for a few hours and kept her as quiet as I could while Dannie got her work done. Then later, Dannie fed her and got her ready for bed while I went for a stroll down the riverwalk with my tripod and got some great photos of the colorful buildings reflecting off the smooth water of St. John's River. Confession: I lingered a little longer than I had to, just because it was so relaxing to be outside on my own after a day of driving and commercial photography.
On my way back to the hotel room I was starting to feel guilty as I imagined Dannie cradling a screaming baby while I was out enjoying the fresh air. Of course, when I got back Lisa was sound asleep in her hotel crib and Dannie was sitting in bed watching a movie on the tv. I guess some people just have a knack for this kind of thing.
We didn't split up all of our time though. The next morning we got up early for some family photos on the other side of the river near the Friendship Fountain. The fountain itself was bone dry (that's why scouting is an essential part of any good photography!) but the buildings across the water were just beautiful in the early morning light. I usually don't appear in our photos, but since this was our first business trip with Lisa, and since the tripod was already in the car, we decided to include Captain Bedhead.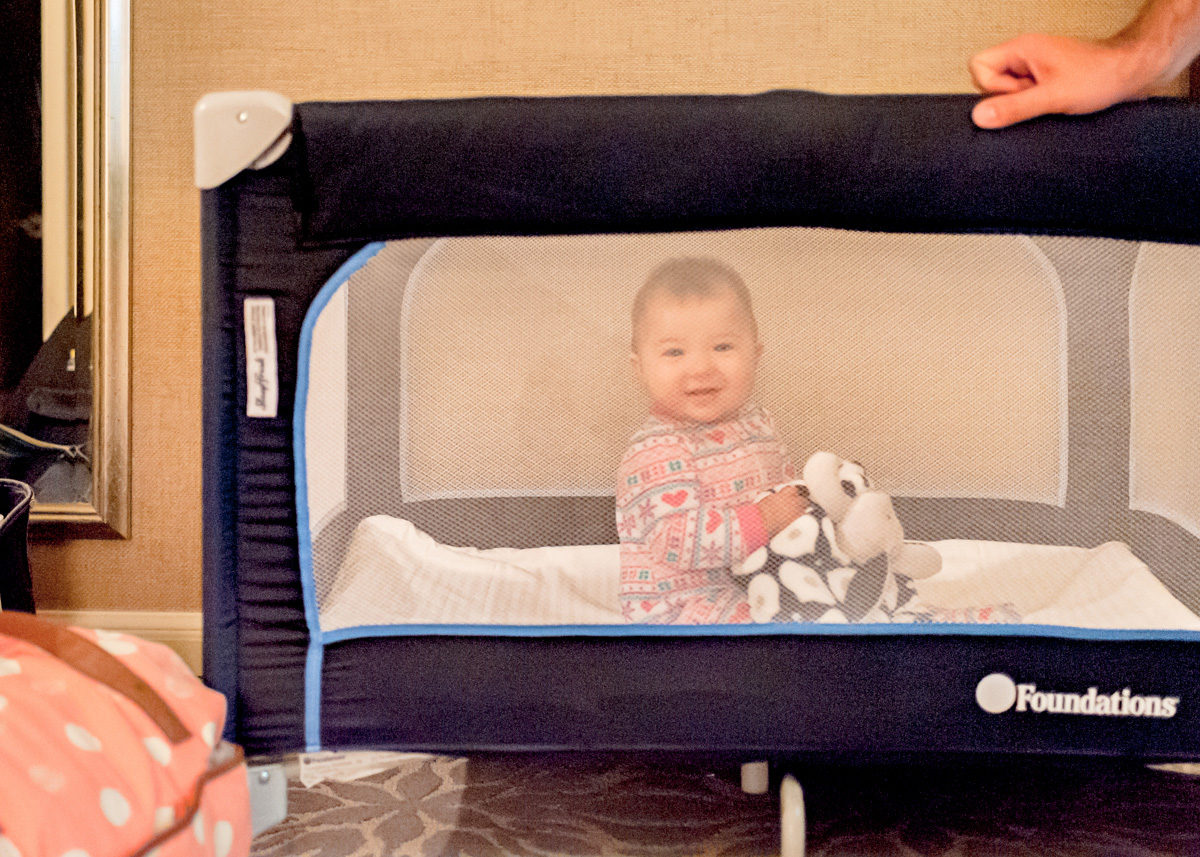 Behind the Scenes: There was an outdoor concert going on in the amphitheater by the Riverwalk in the left part of this image. The music was so loud I might have gotten camera shake even with a tripod. Luckily it was peaceful just a few hundred feet away, and the concert lights added a little more color to the photo.
Do you ever take a baby on a business trip? How do you get stuff done? Comment below (seriously, we'll be staying in hotels when we travel in the future, and we could use the tips on this one).