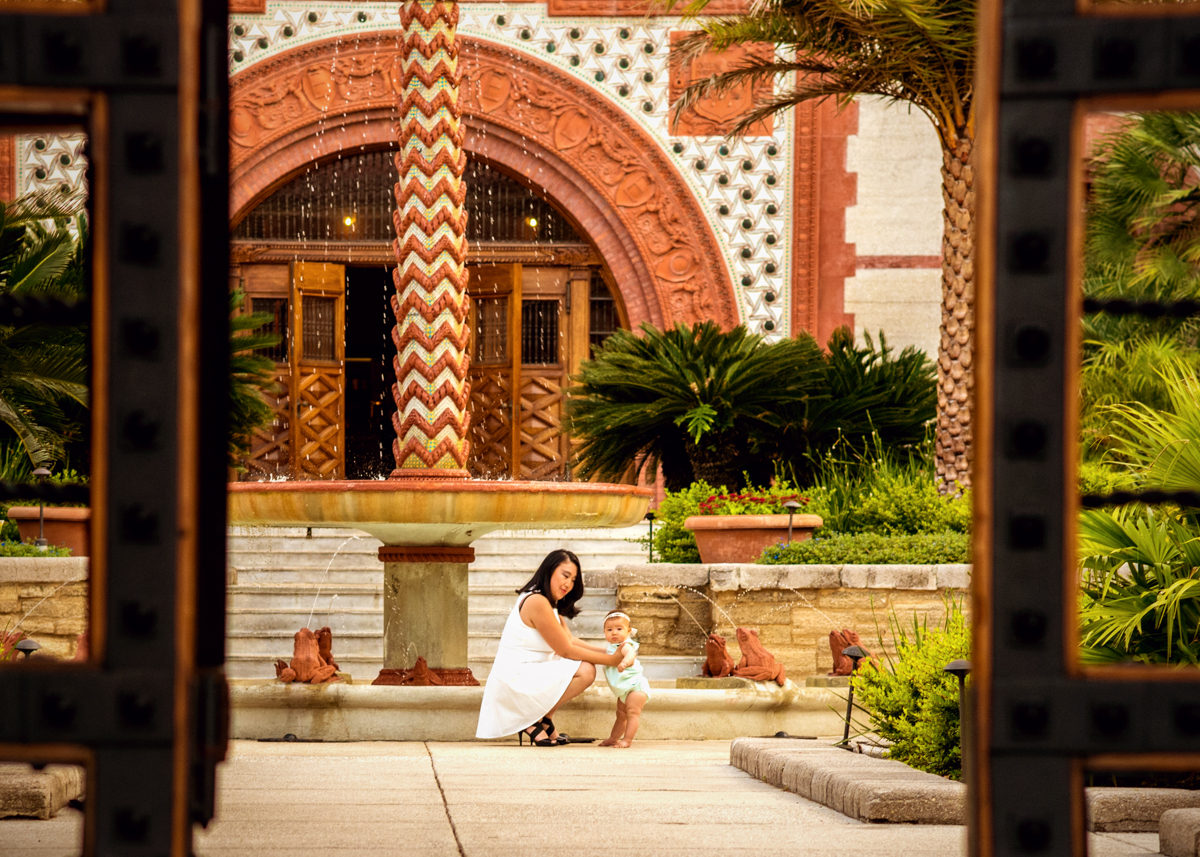 When Dannie and I travel, one of our highest priorities is to come home with some great photos. That's why it's so nice when we can go somewhere with an exotic feel without having to fly halfway around the world. For us, St. Augustine has been a continuing source of adventure and fantastic photography.
St. Augustine's beauty is tightly interwoven with its rich history. It's the oldest continuously inhabited European settlement in the United States, and on top of that, it was the home to wealthy industrialists who made it their mission to put gloriously crafted architecture on nearly every street corner. Last but not least, since the city was hotly contested back when the Spanish and English were battling it out for dominance of North America it is also home to the enormous Castillo de San Marcos, a well-preserved masonry fort overlooking the Matanzas river.
During peak tourism, the town can be crowded, but if you are willing to get up early or come when the Florida heat is intense, then opportunities for easy landscape and travel photography abound. On this trip, we decided to focus on Flagler college and the Matanzas riverfront. We did most of our shooting in the morning on our second day, after spending the first evening relaxing with Lisa and enjoying some local dining.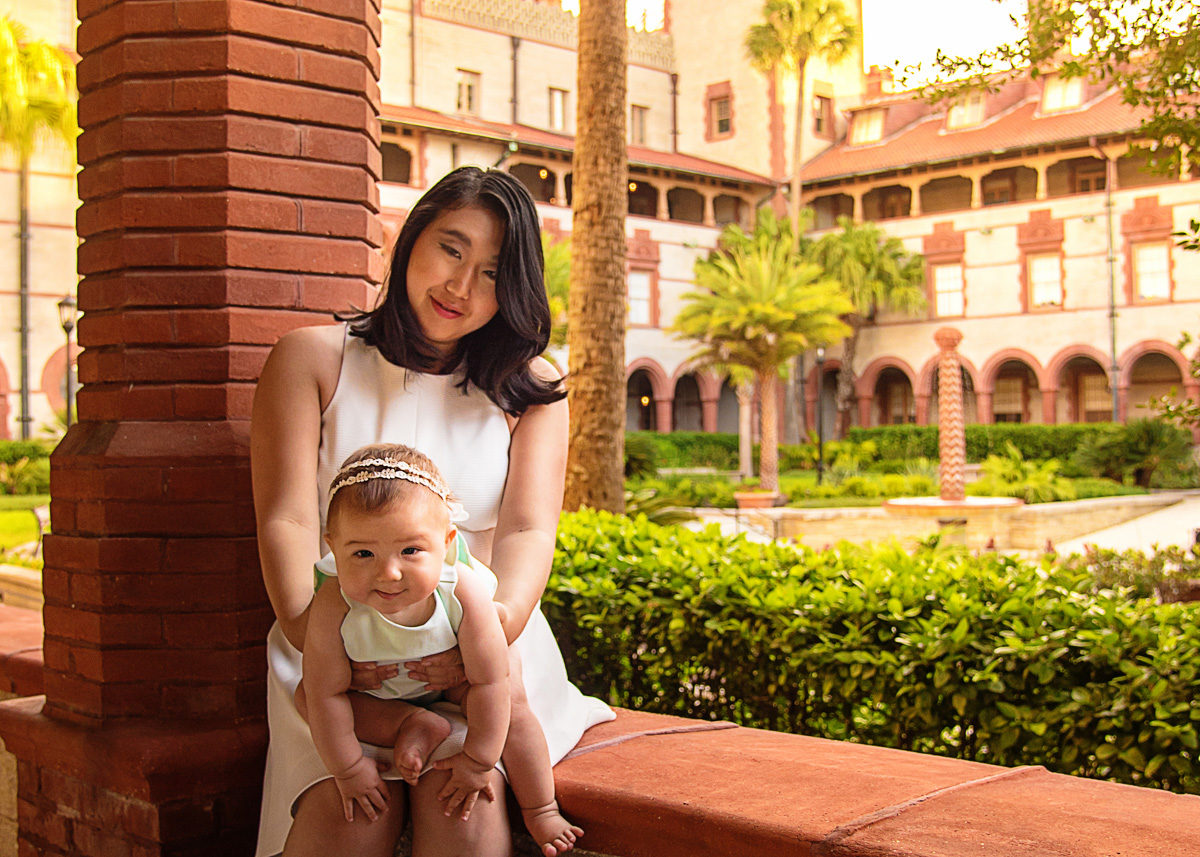 After breakfast, we headed over to Flagler College where the morning light was just coming over the rooftops to the ground but the heat of the day hadn't yet caught up with us. Since Flagler is an active college we had to hurry before the students arrived for their classes. The campus is studded with courtyards and gardens, nestled between towers, buttresses and fountains that make you feel like you are in the heart of an old European city.
St Augustine family travel with a seven-month-old baby presents many challenges, not least of which is the frustration that comes with knowing she won't remember anything we show her at this stage. Luckily, when she's older she can look at the photos and know that she has been to some of the most wonderful places (Before her first birthday). Half of being lucky is knowing how lucky you are!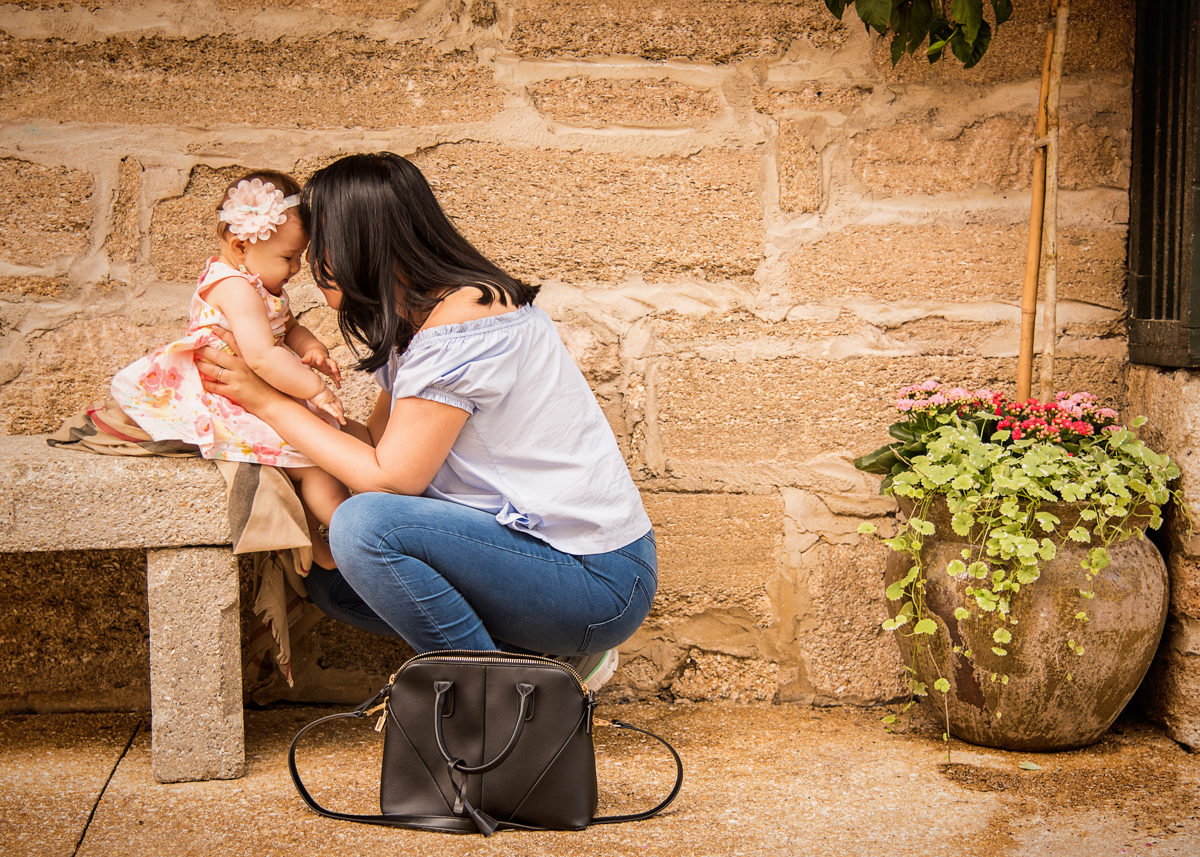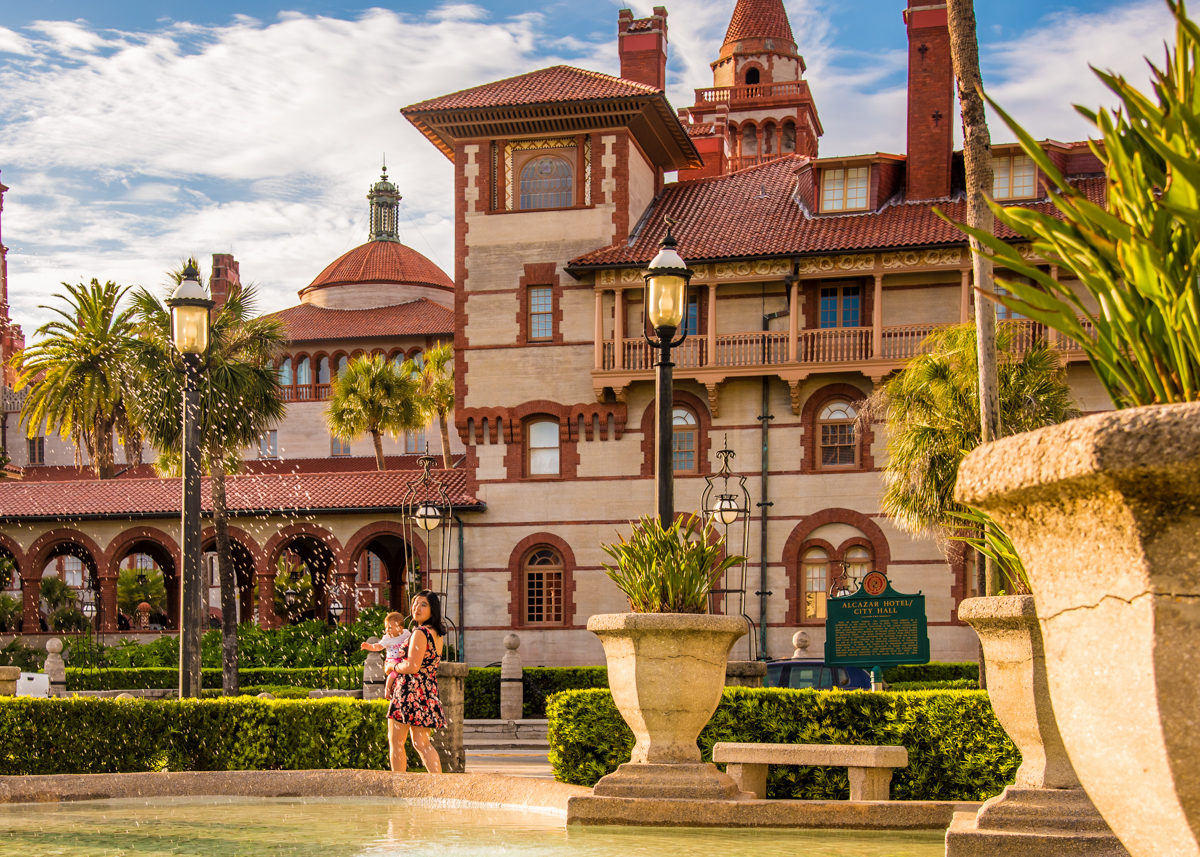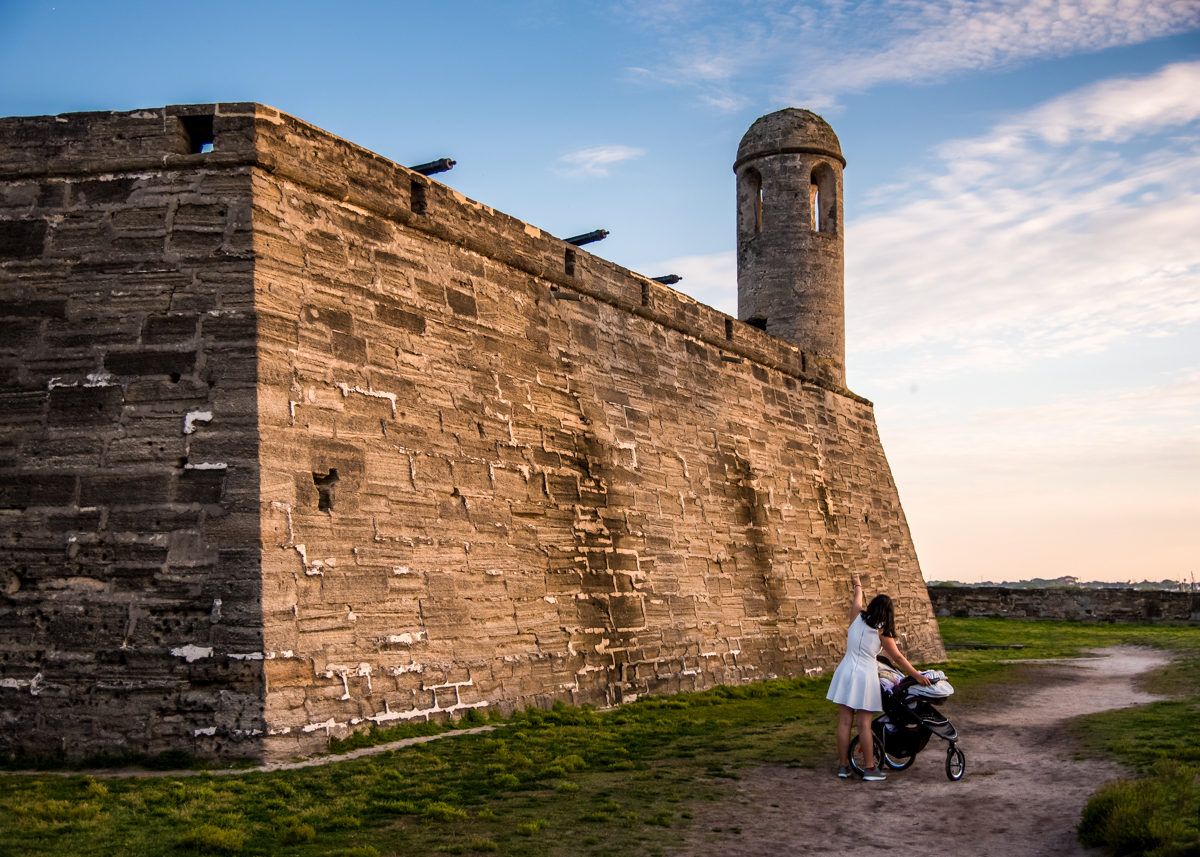 I loved the way the rough gritty texture of the fortress played agains the smooth pastels of the sky shortly after dawn.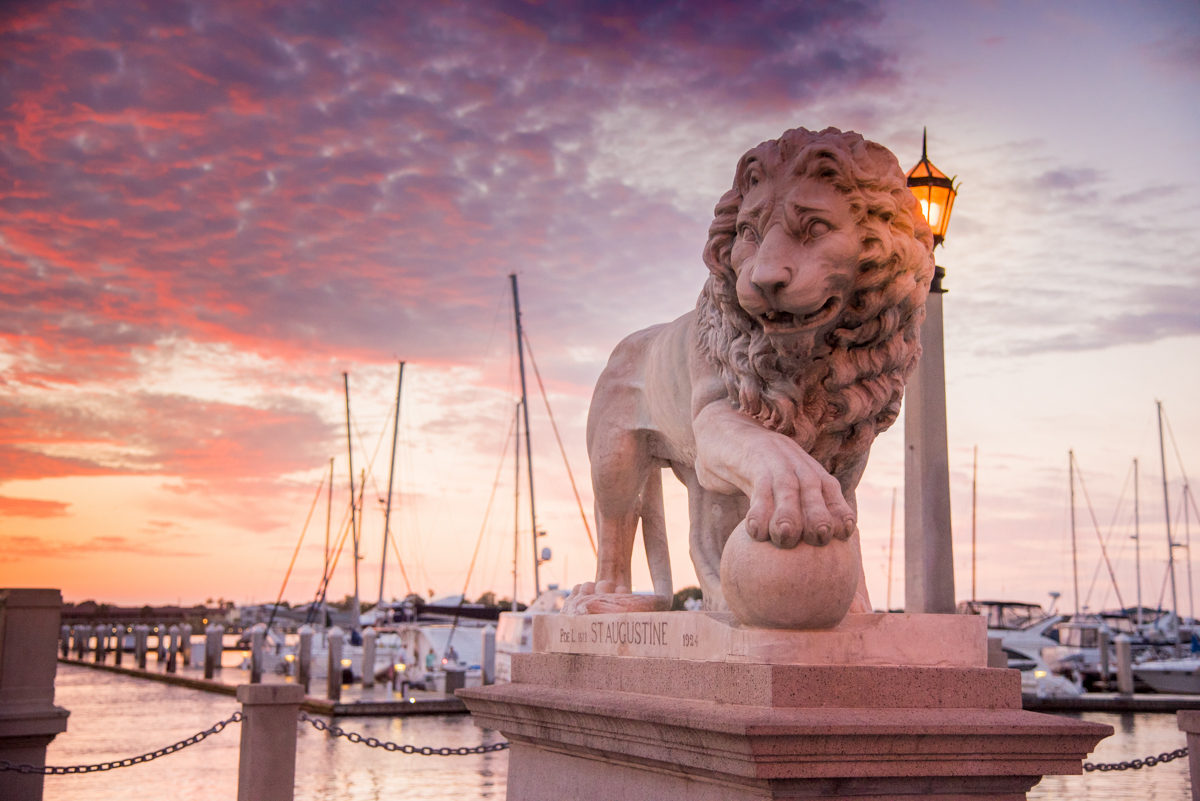 These statues are St. Augustine Icons. The bridge is a drawbridge, so every once in a while one side of the road empties and the other side backs up with traffic. This makes it easier to move around and compose a shot for a few minutes.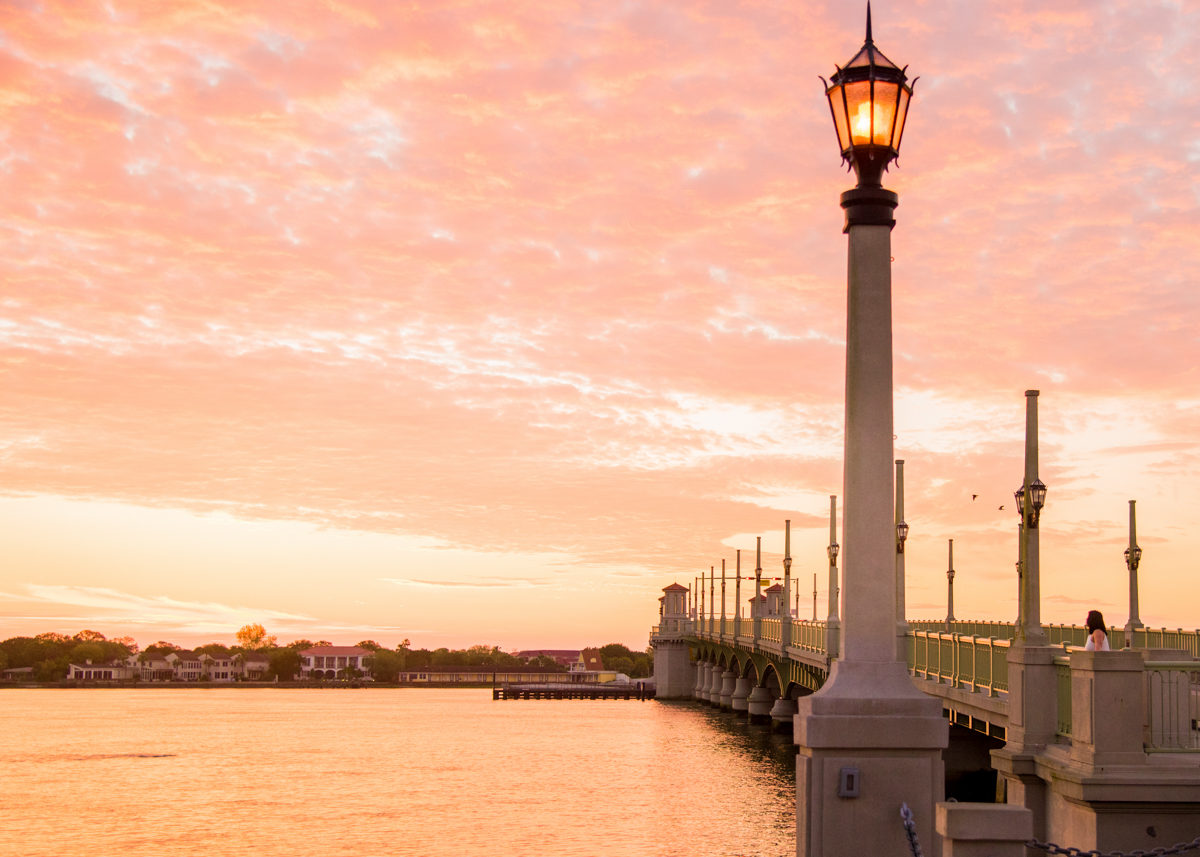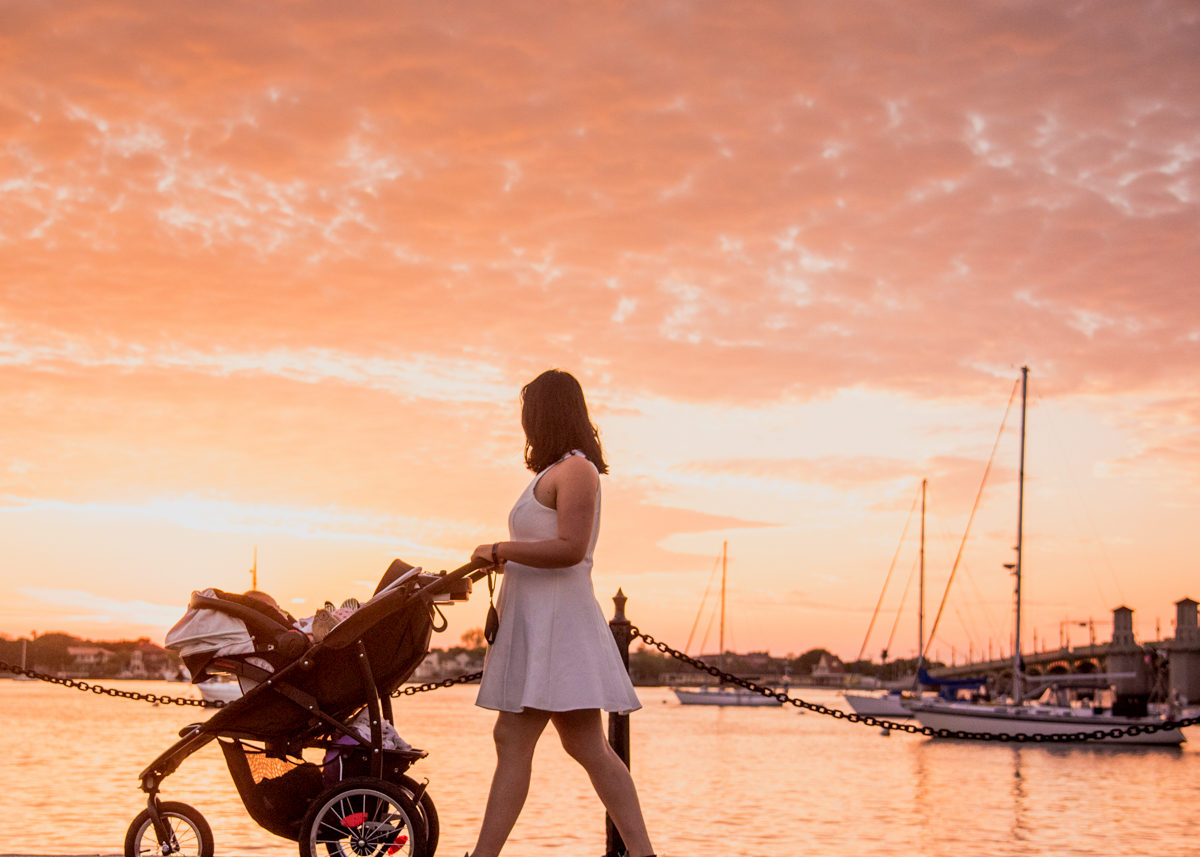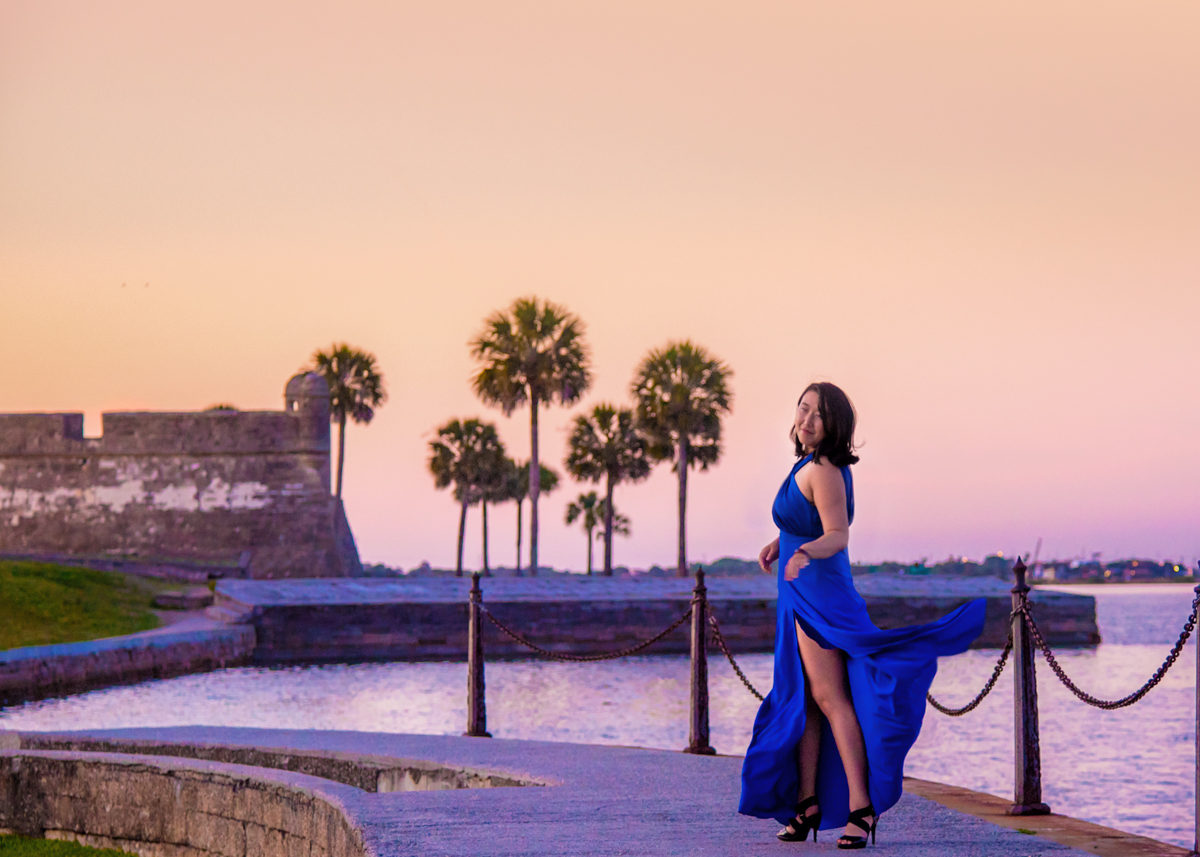 // CREDITS & TECHNICAL //
PHOTOGRAPHY & POST PRODUCTION: Jake and Dannie // Nikon D750 with 24-120 kit lens.
HAIR: Tribeca Colorsalon in Ybor City (Tampa), Florida
STYLE: Dannie's dresses are all from ASOS // Lisa's dresses are from Janie and Jack & Target