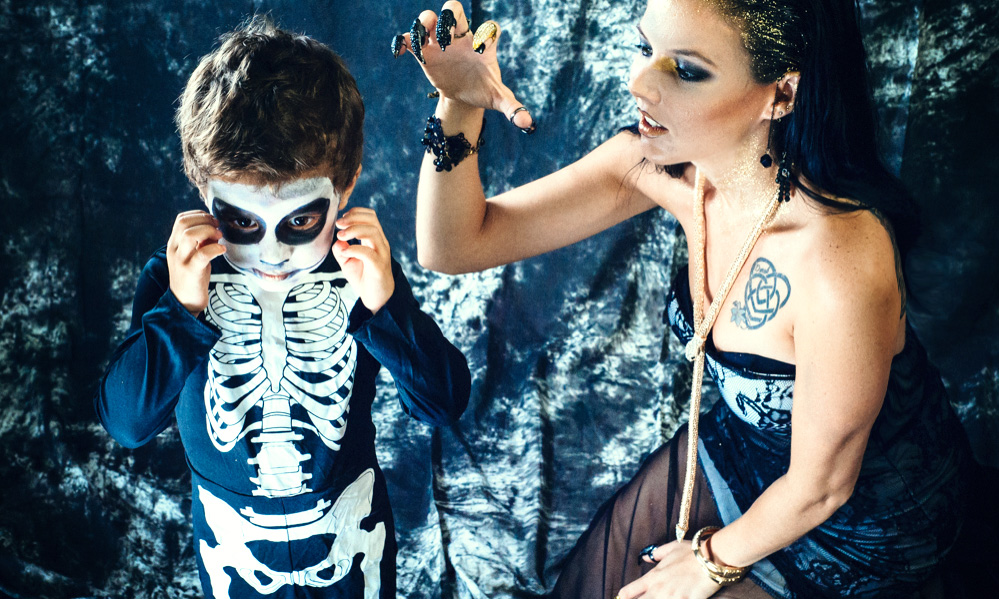 I've been seeing more and more pumpkins outside lately, which means it must be getting closer to Halloween. We haven't decided what how we're going to dress up around here yet, but a few weeks ago we did use the holiday as an excuse to take some fun photos. We invited two of our models to dress up for us, and we enlisted the help of makeup artist Joan Allen to create some photos that don't conform to the conventional styles we shoot every day.
Allison was our geisha in pink and red.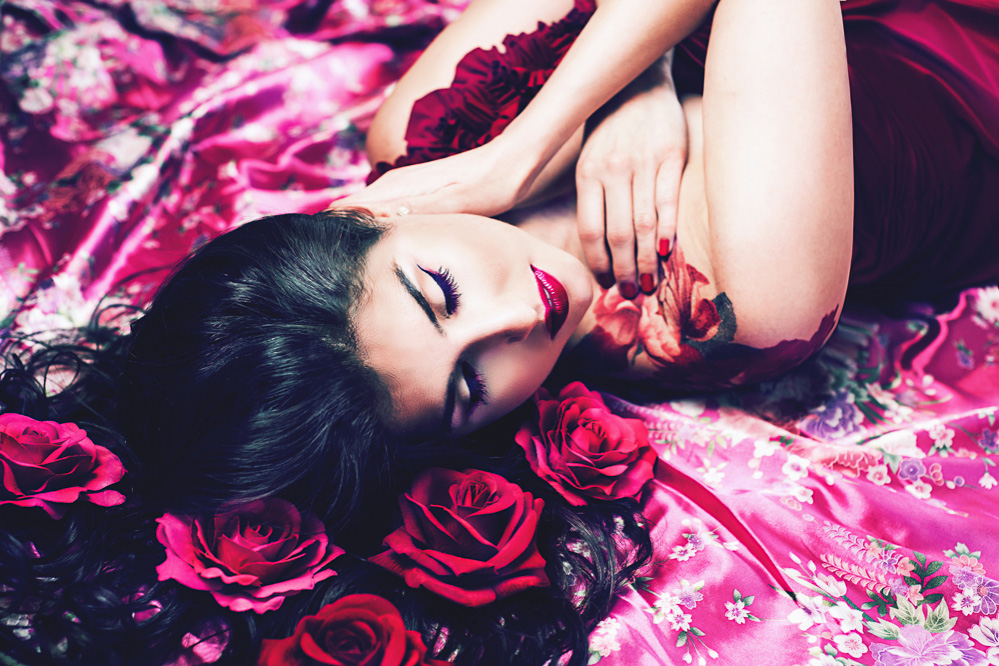 And Julia was black, posing as a dark sorceress.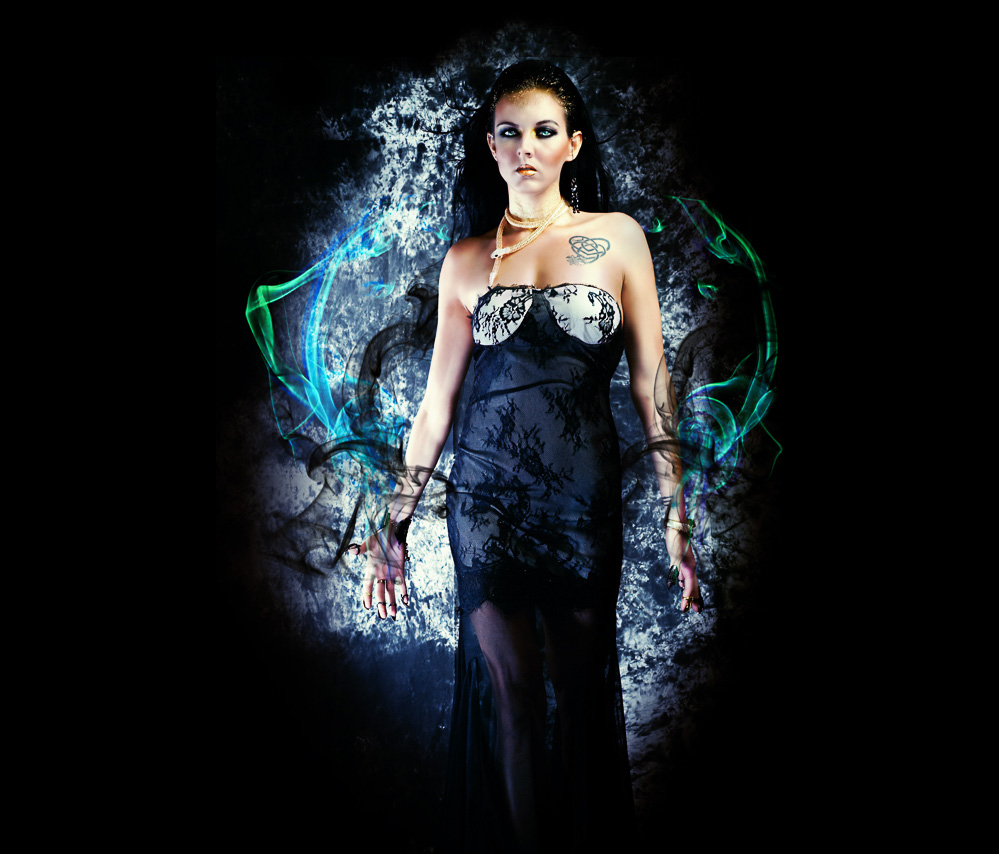 And since Halloween is really for the children, we invited Julia's son to dress up and get in on the action. He's a natural in front of the camera!