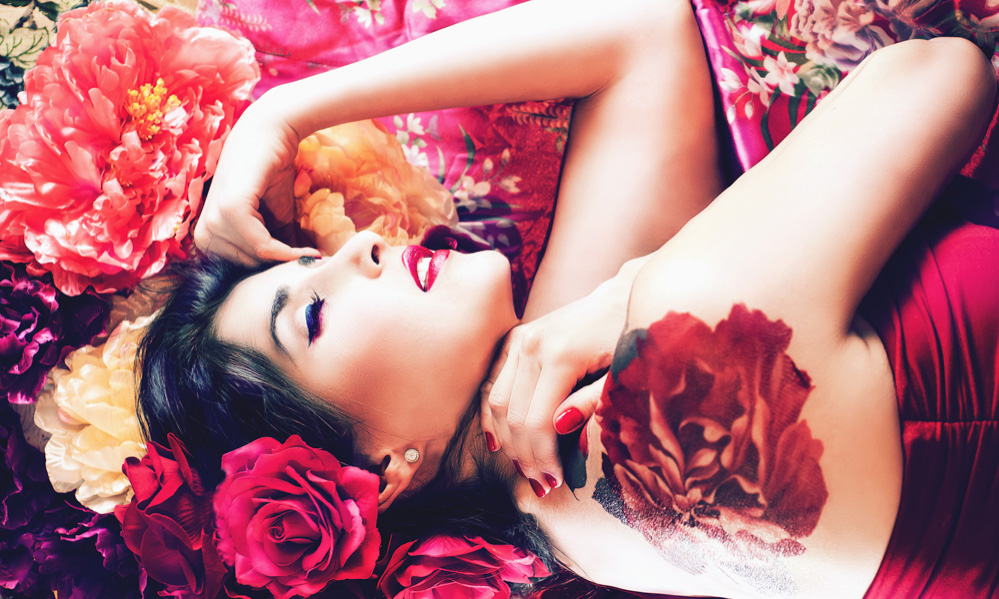 Last week we showed you the dark Halloween shoot we did featuring Julia as a golden Medusa, but this week we're brightening things up a bit with Allison. Costumes don't have to be scary, and I thought Allison would look great in a Geisha inspired session, saturated in red, pink and purple.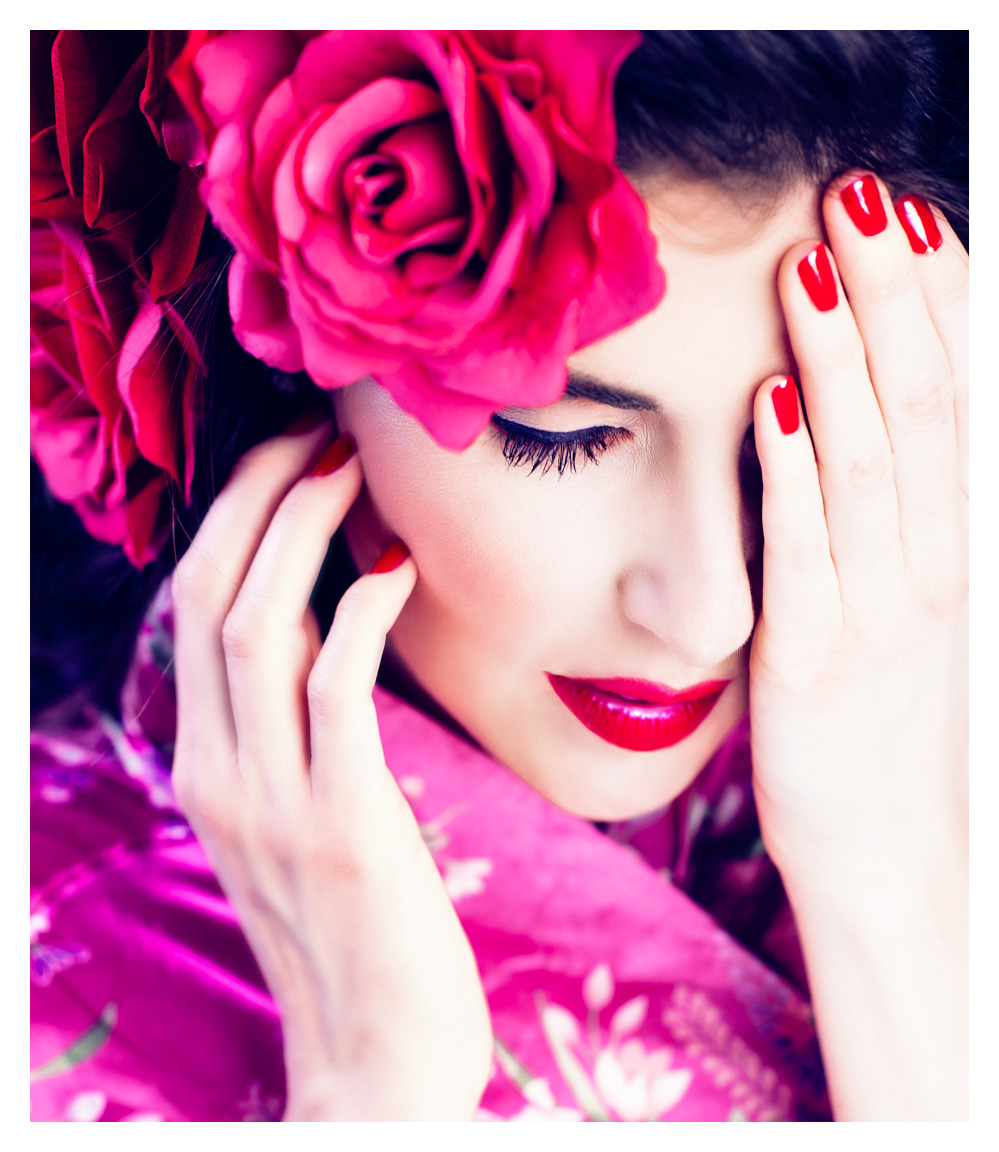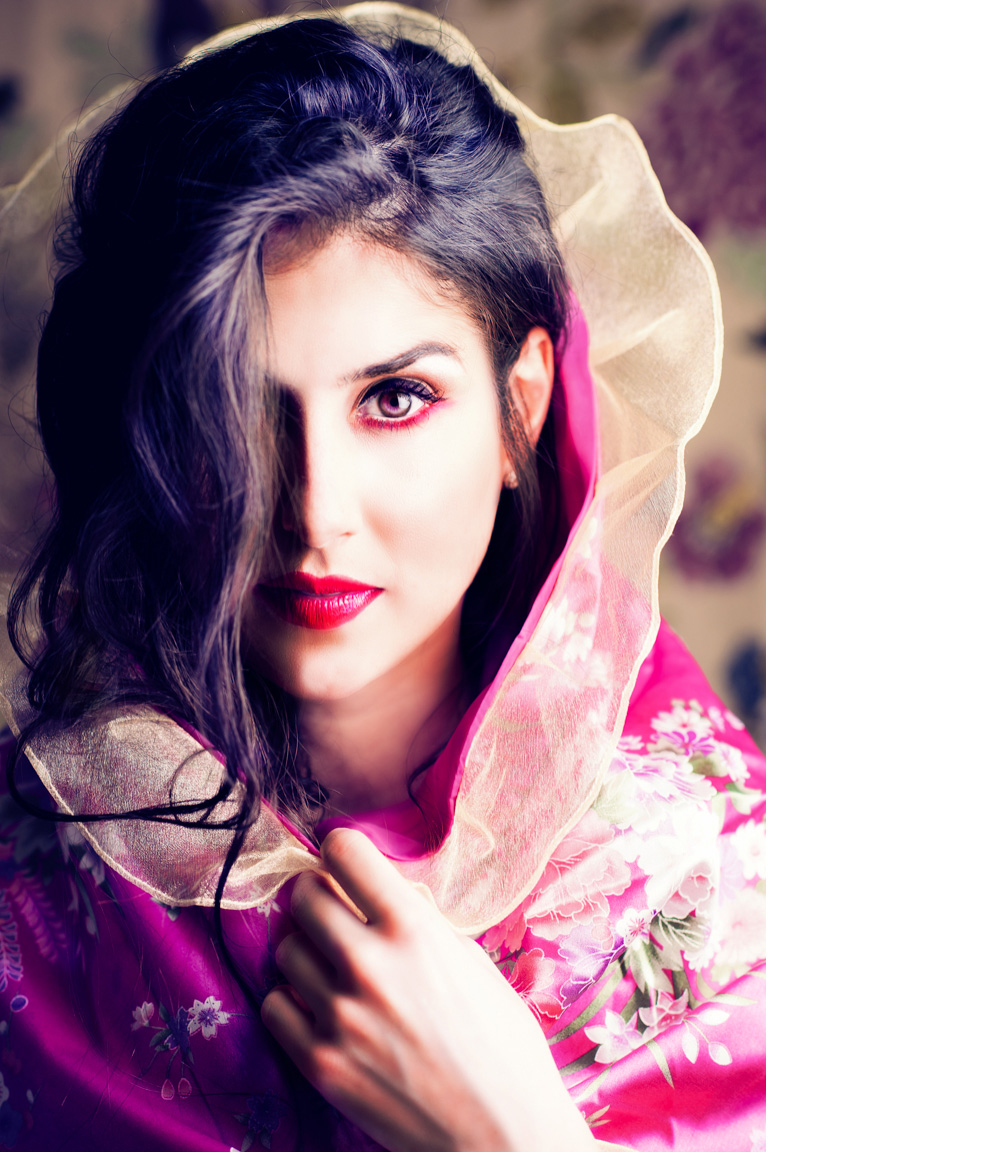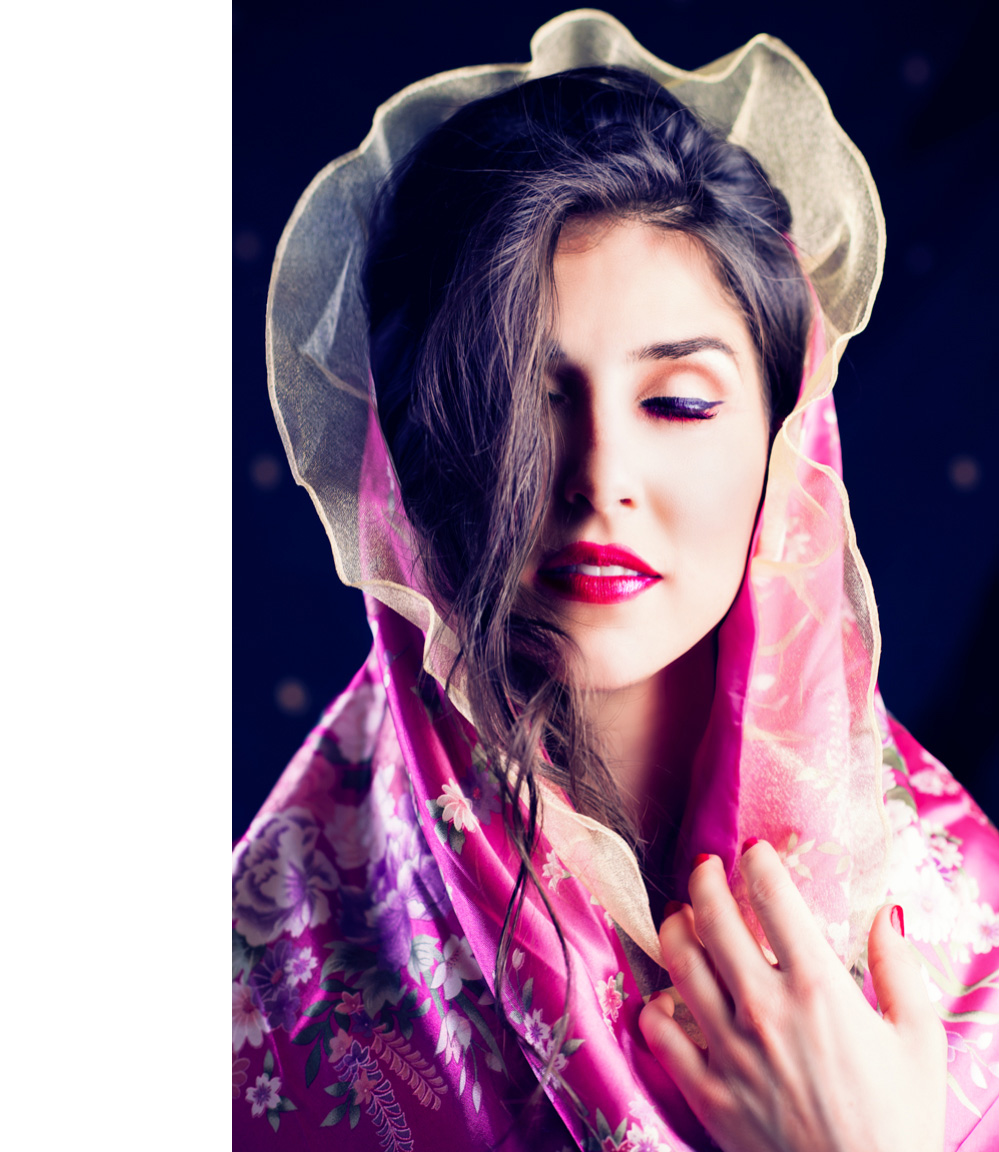 I ordered a beautiful pink Kimono, which Allison wore over her red dress. We shot the whole thing in our new home studio, and as time went by we started to experiment with the kimono, using it as a cloak, a blanket, and even a cover for an antique chair. Any prop we bring to a shoot is a great opportunity to get creative and have fun brainstorming new concepts.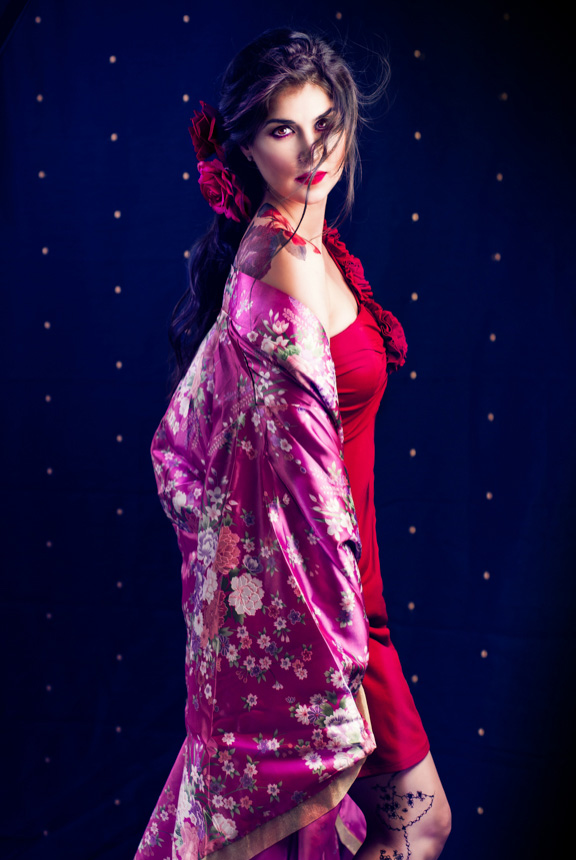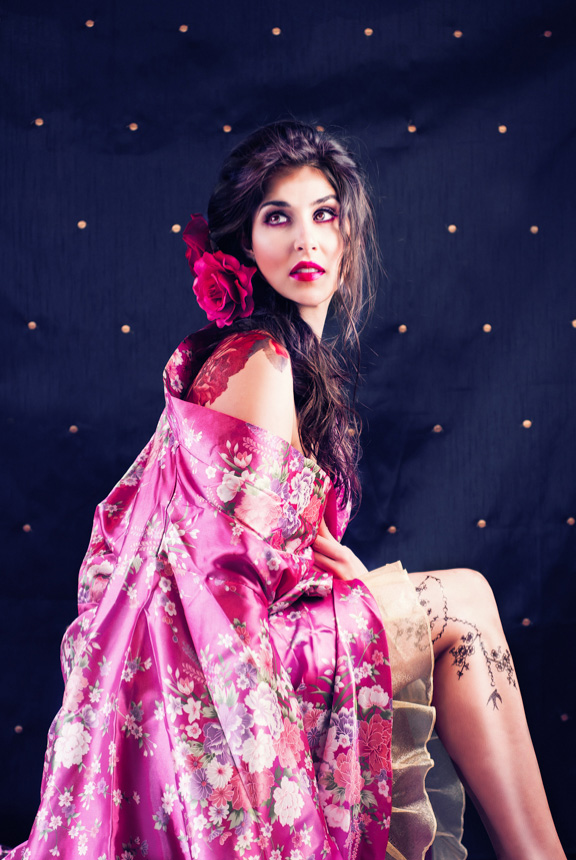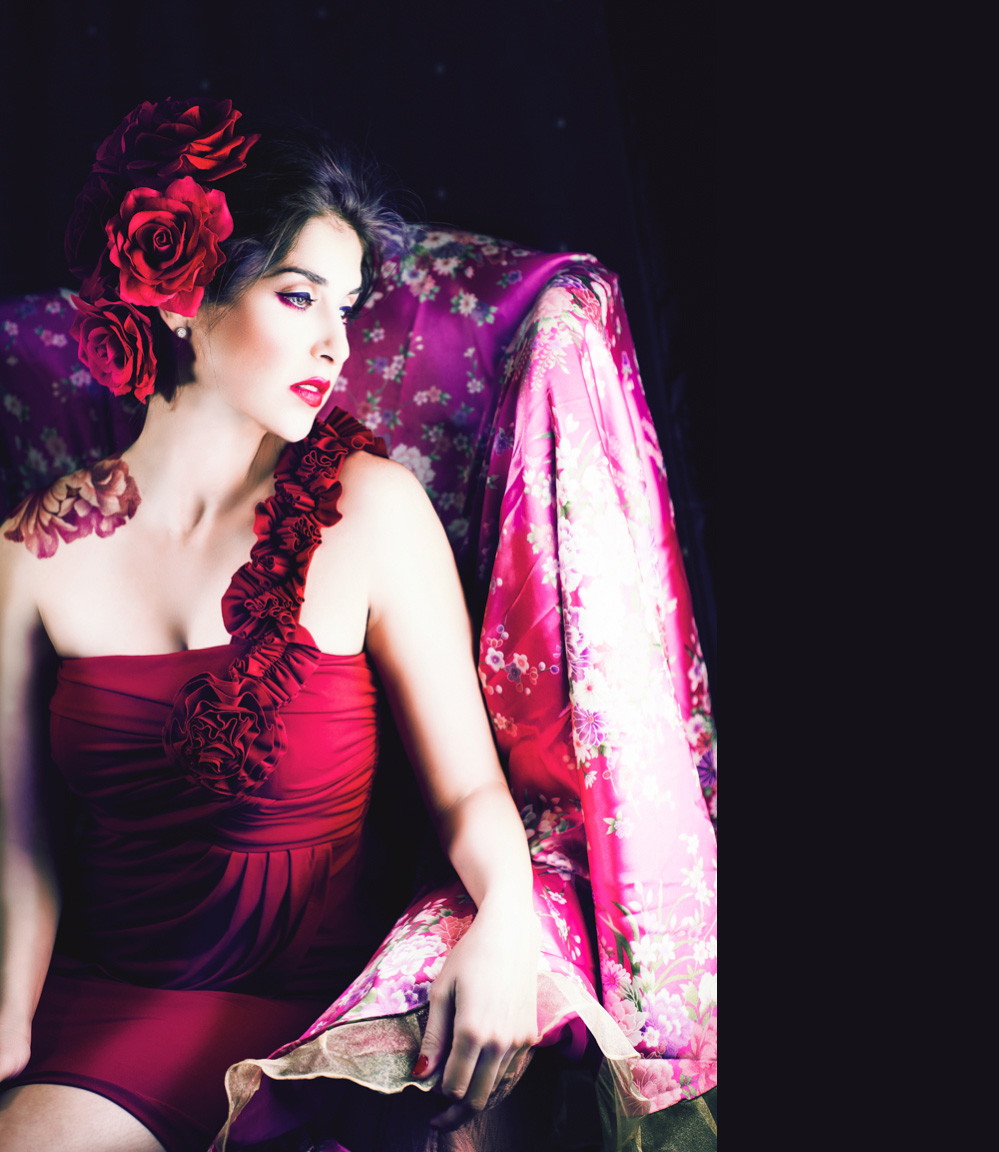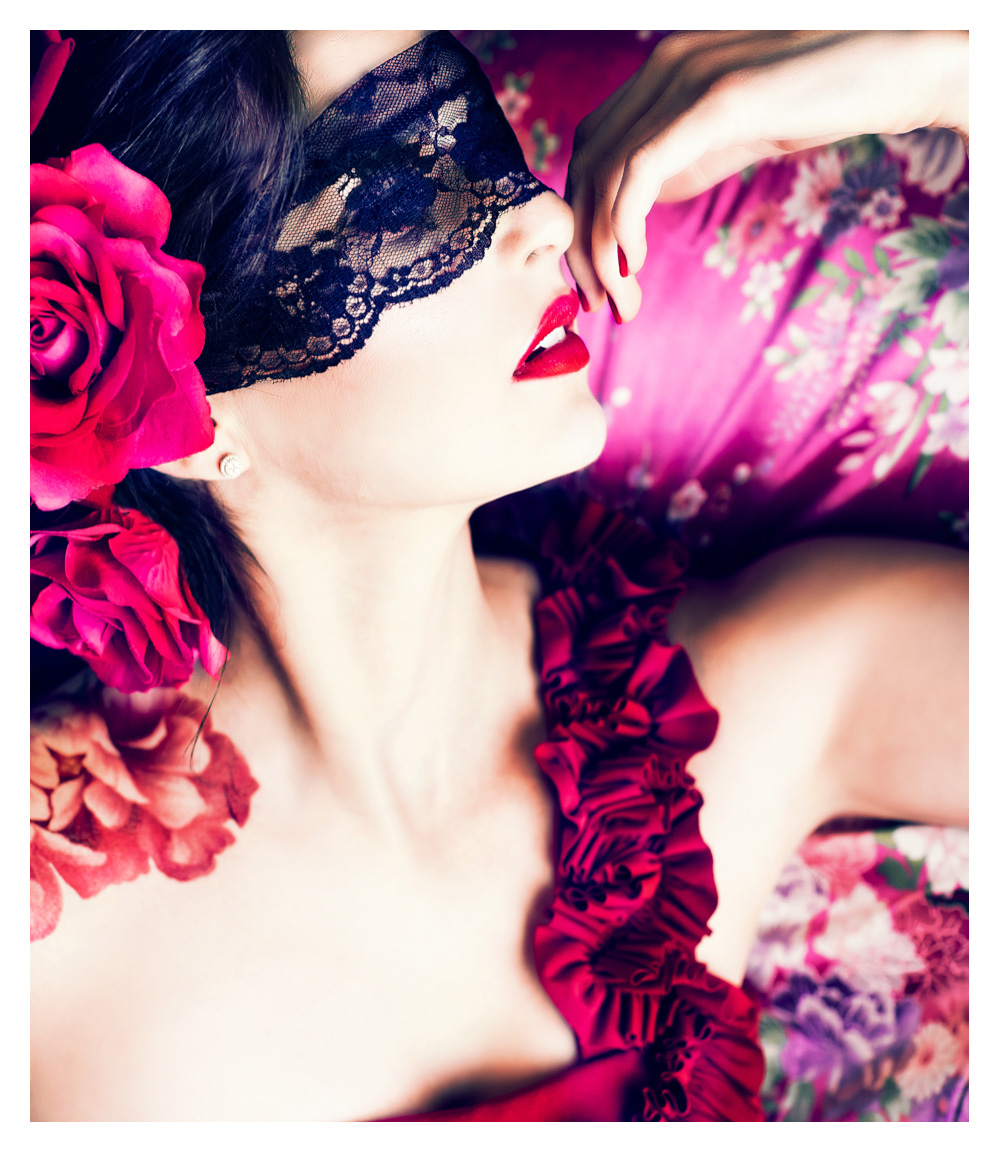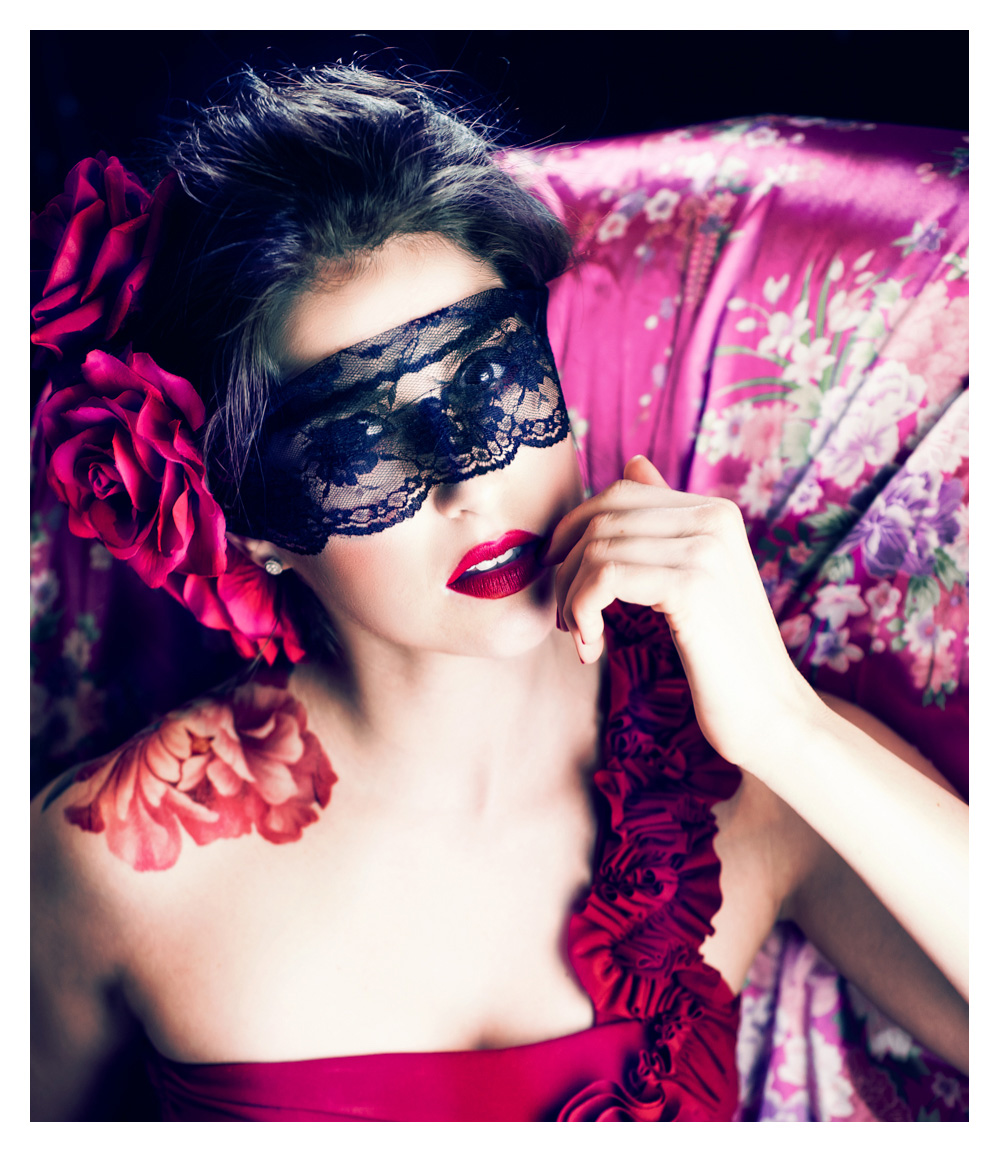 Even though I've done it so many times, I'm still amazed sometimes by how much control photographers have over what is seen and unseen in a photograph. They say the camera never lies, but it sure can tell a selective truth. Even though I was there it's hard to believe that these photos were taken in our living room - it never looks that exotic when I'm relaxing after lunch - but I think that makes it even more satisfying. Seeing how we can work with our models and our makeup artist to successfully turn one thing into something else reminds me again and again what I like about photography.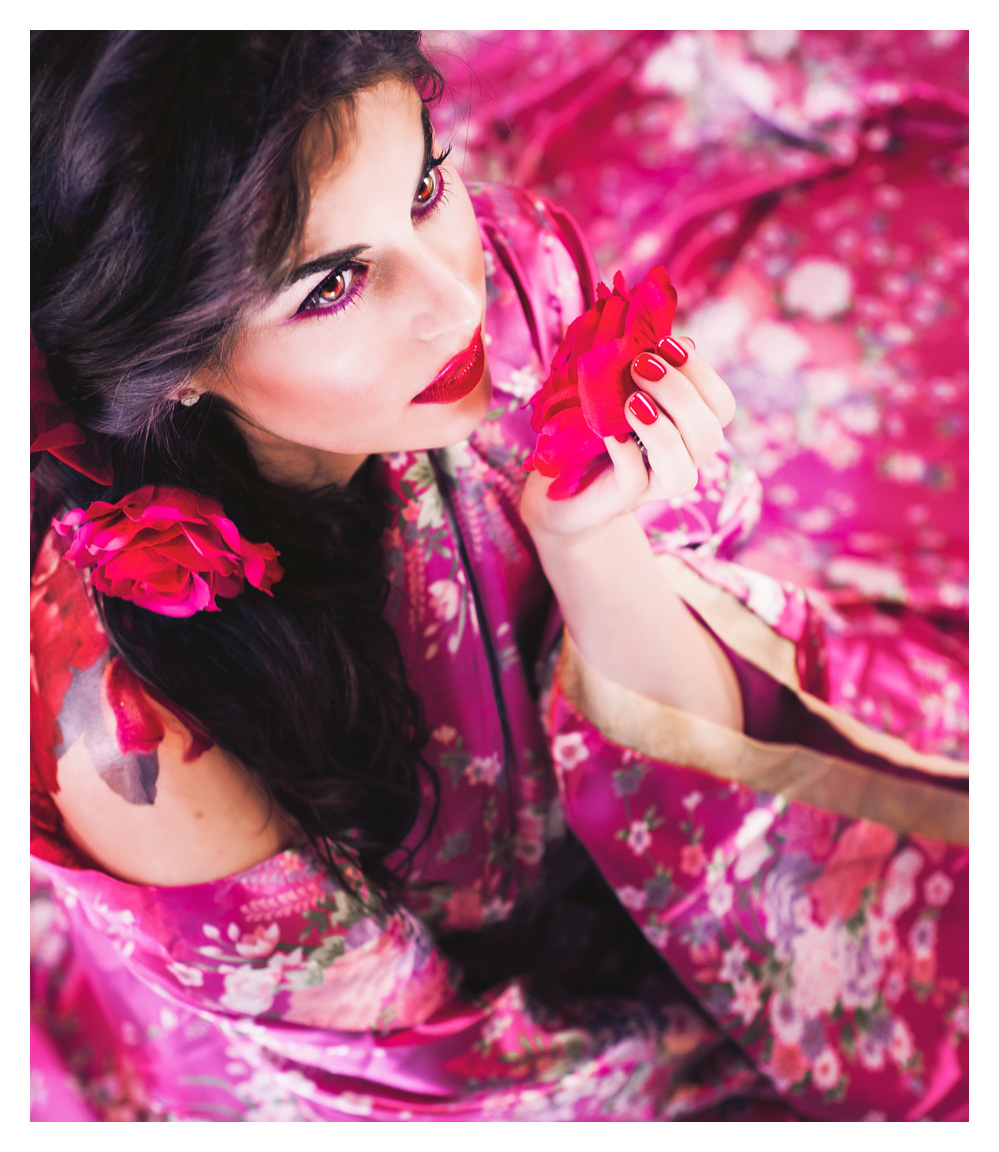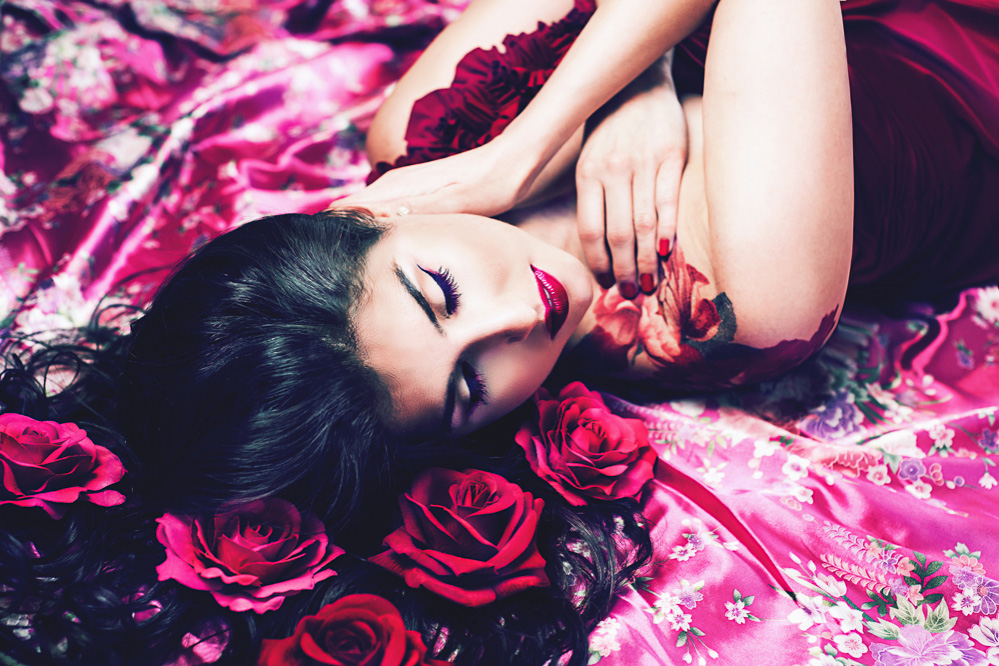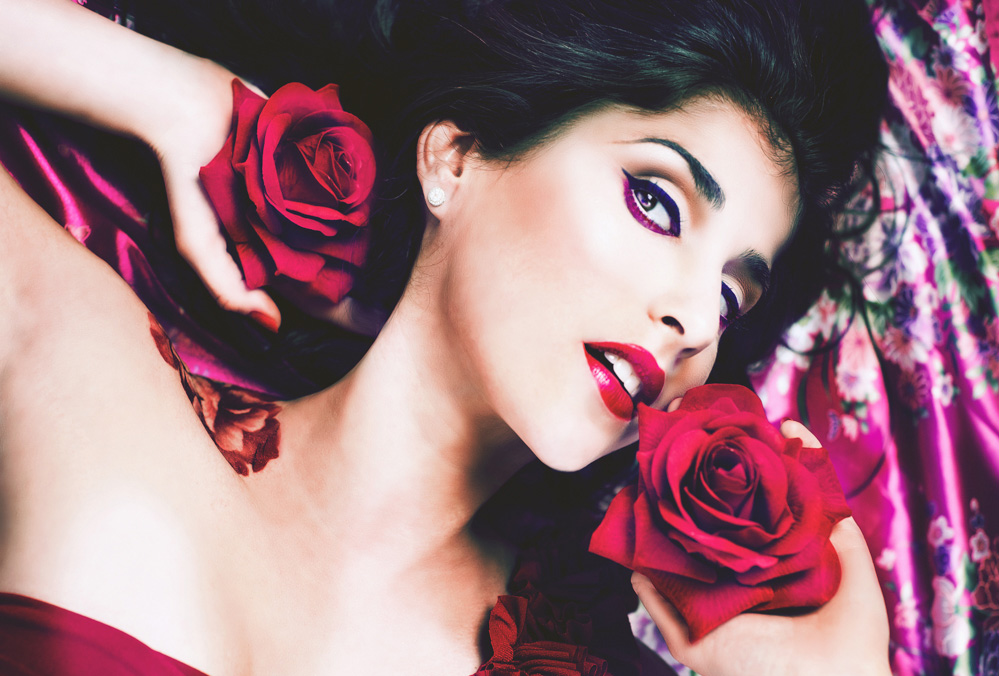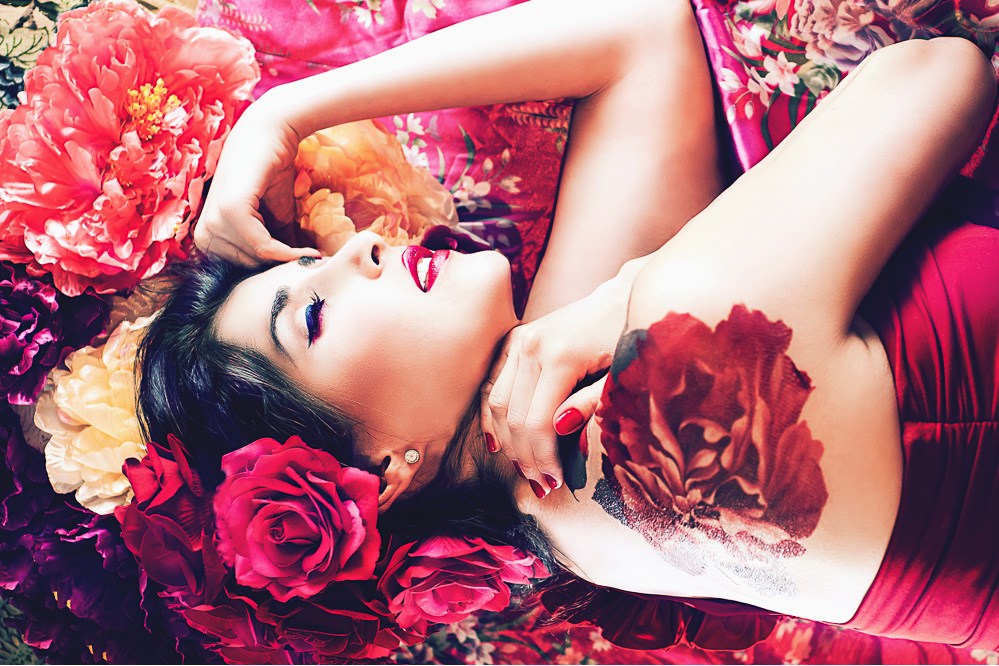 TECHNICAL & PRODUCTION: Nikon D700 with Nikon 50mm f/1.8
and Nikon 85mm f/1.4

lens, Lexar Professional CF Card

, Adobe Photoshop CC 2014 Mac, Wacom CINTIQ 22HD Tablet

and MacBook Pro Retina 13″
MODEL: Allison
MAKEUP & HAIR: Joan Allen of Fashion and Glamour Makeup
PHOTOGRAPHY: Jacob Littlefield of Jake and Dannie Studio
POST PRODUCTION: 14hrs to Complete - Dannie Gao, Sept. 2014, Florida, USA
---
If you are a business who'd like to collaborate with us or sponsor us for a future photo session, please drop us a line.