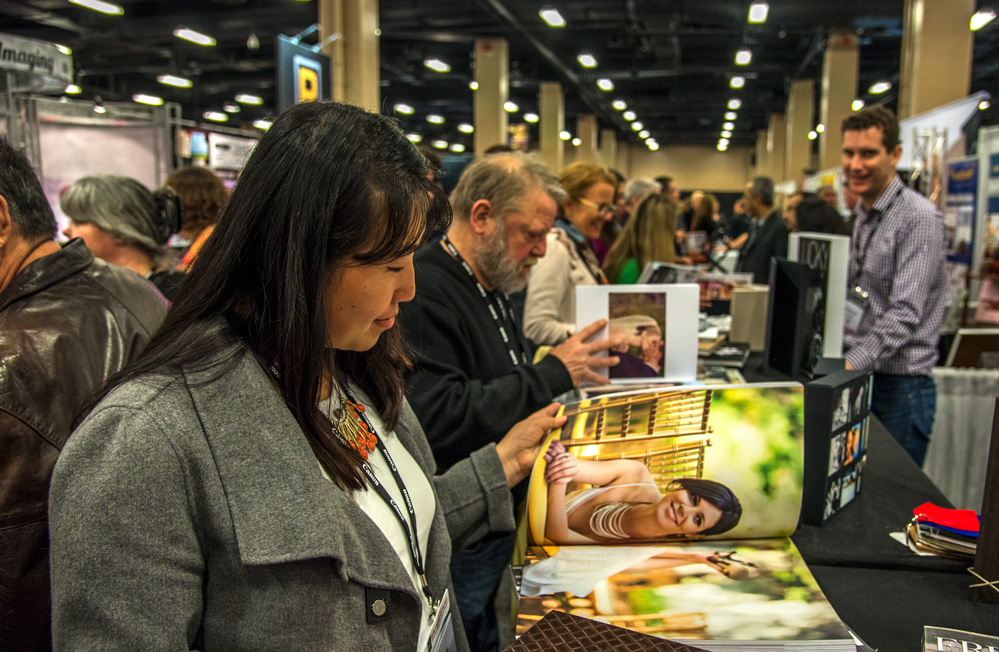 We told you last week that we would be attending Imaging USA 2015, and now… we have arrived! Our first day was packed, and now we're back in our Airbnb room, watching the Superbowl and kicking our feet up. Here's a quick round up of what we did.
First we watched a presentation by another pair of young photographers named Zack and Jody Gray. Their presentation was entitled: How to Avoid What Most Small Businesses Do: Fail. We were certainly interested in not failing, but the talk was more about steps for success (which I think would have made a much more uplifting title). One lesson that we decided to take to heart was the importance of focusing on one type of photography. It's harder to do than you think when there are so many that we enjoy.
We then watched a presentation by Zabrina Deng and Jeremy Chan, who built a business on Asian "Pre-Wedding" photo shoots, which are like engagement sessions except that they last all day and usually cost more than wedding photography. They do them all over the world for clients who want to be photographed in their wedding attire exploring exotic locations. Count us in. We would love to incorporate something like this into our repertoire.
After the morning lessons we headed to the convention floor to walk the gauntlet of vendors. Printers and proofers, cameras and lenses, lights and lightboxes. Everything that a photographer might buy, rent or hire was ours to shop for, ask about, or slowly and politely back away from. We even got to try out some new gear we were thinking about buying.
Tomorrow we've got a lot more planned, so check back in.