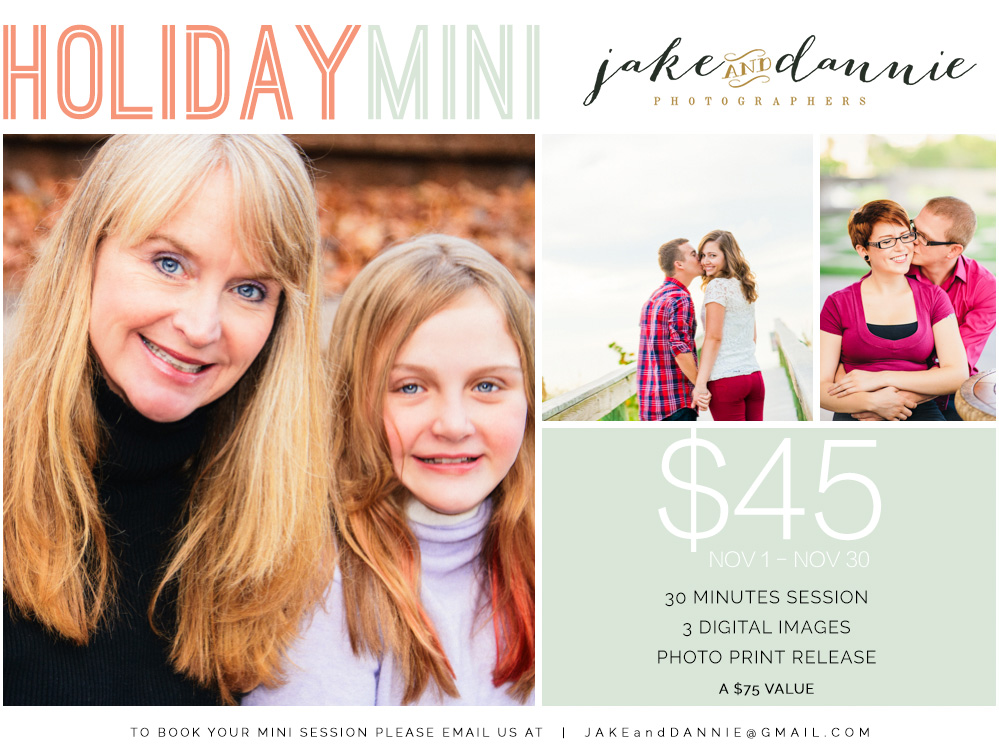 I know it's too early to be thinking about Christmas - most of the stores don't even have their thanksgiving decorations out yet - but if you're planning on having professional photographs for your holiday cards then thinking ahead can reduce stress in a busy holiday season.
It's easy enough to schedule a quick session, and if I may be a little self promoting, our mini-session is perfect for holiday cards. A short photography session from which you get to choose three digital images to print or share with your loved ones is all you really need. And if you have a hard time deciding which ones to choose, remember that the rest can still be purchased, and if you show the proofing gallery to your friends and family they might just be in the giving spirit as well.
Jake and I are looking forward to taking our own holiday photos soon, so we can't wait to see what all of our clients pick for their cards. When we get our cards finished we'll be sure to share them with you on the blog (after all we'd send every one of our readers a card if we could afford to).
To book a mini session or just to ask questions about it, head over to our contact page and shoot us a message. But put your fastest stockings on because the mini session is only available until the end of November.