It was the middle of the day, and the Florida sun was high in the sky. We made our way from building to building, taking shelter in the shade wherever we could get it. It was another hot summer day, but Mary and Simon never complained during our session.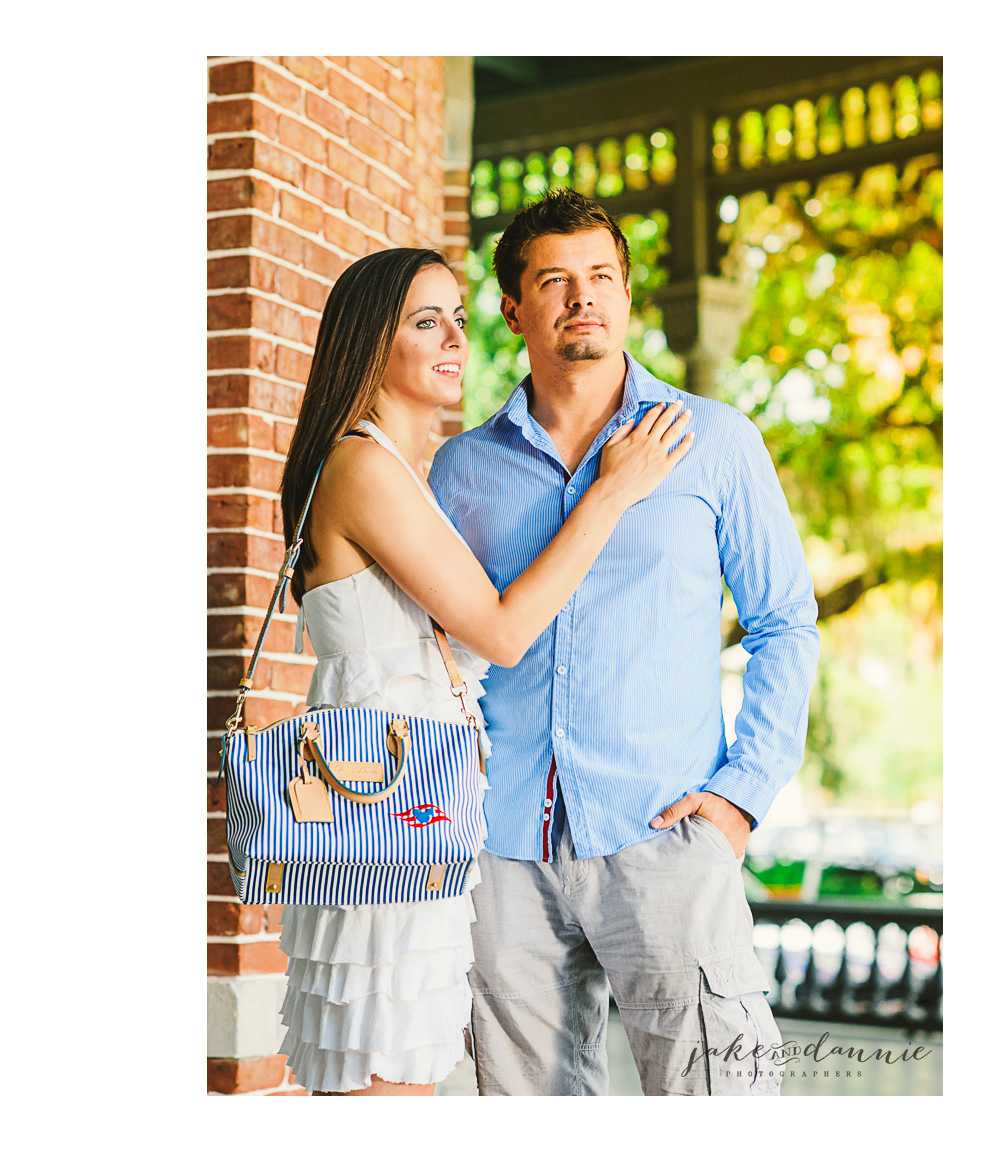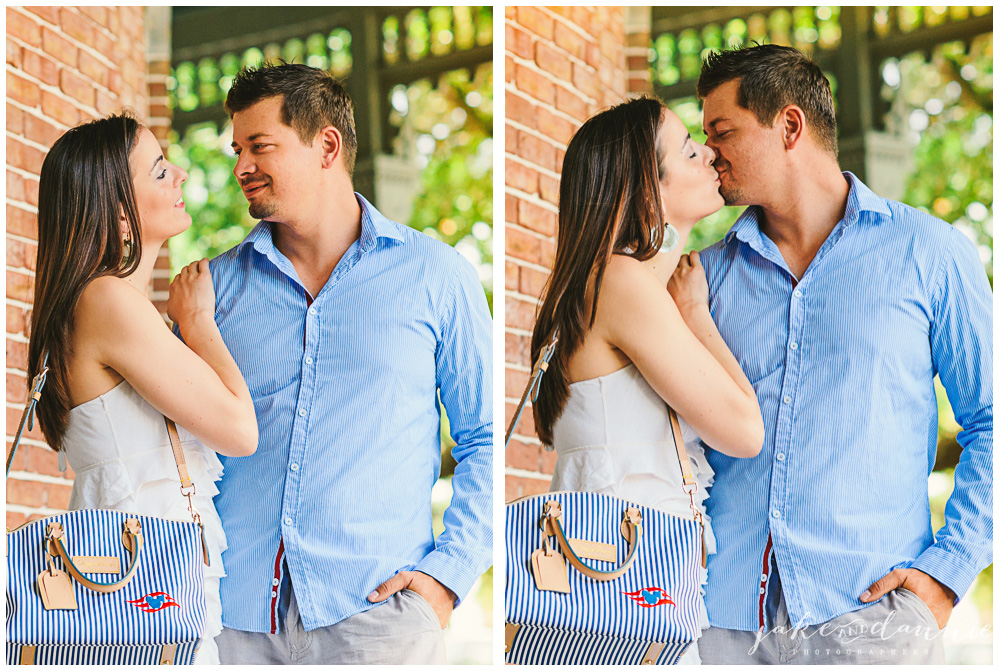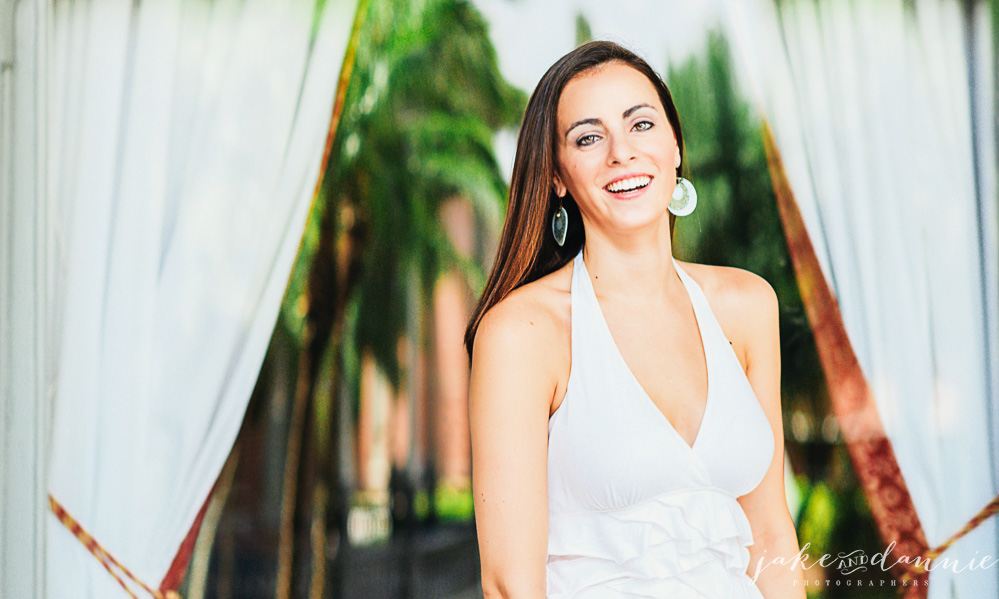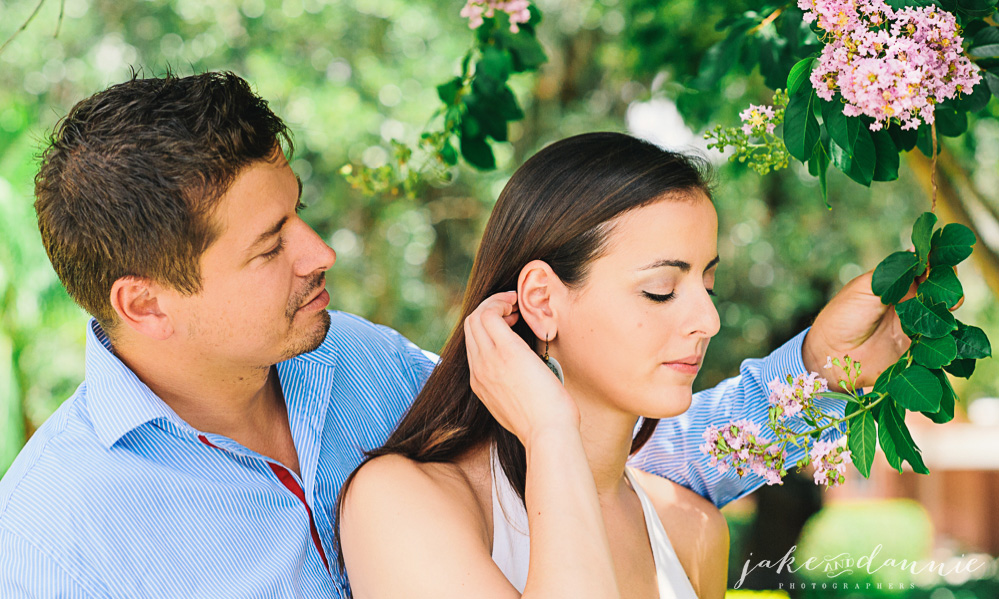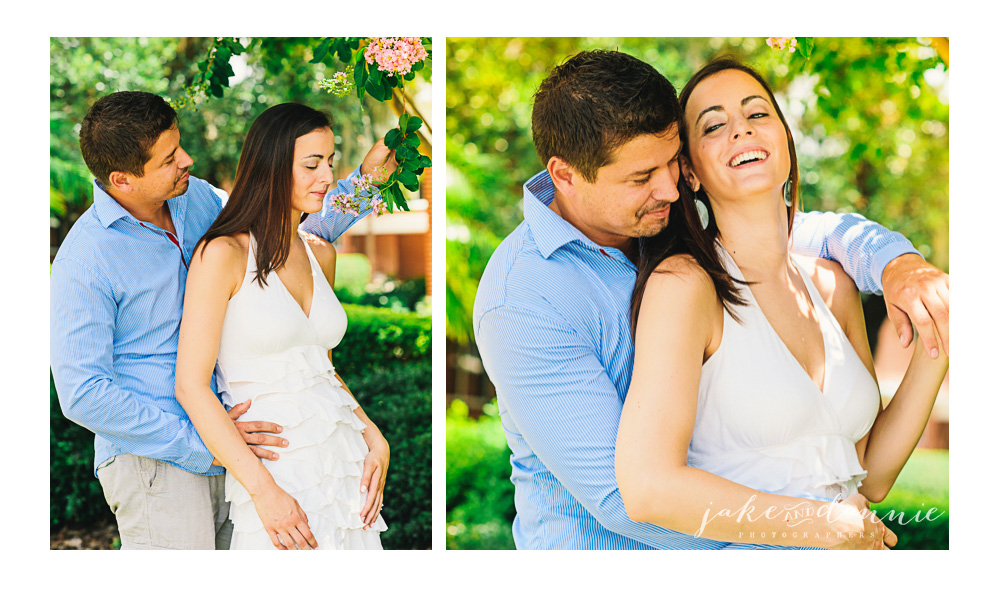 Mary works at a modeling agency, and she was clearly excited to have her turn in front of the camera. When we said "strike a pose," she struck it with a smile. Simon was doing his best to act disinterested (he sometimes reminded me of a young boy, joking around and making silly faces), but he couldn't hide his true character and we managed to capture truly loving expressions when he didn't know we were looking. He kept trying to make her laugh during poses, and it usually worked.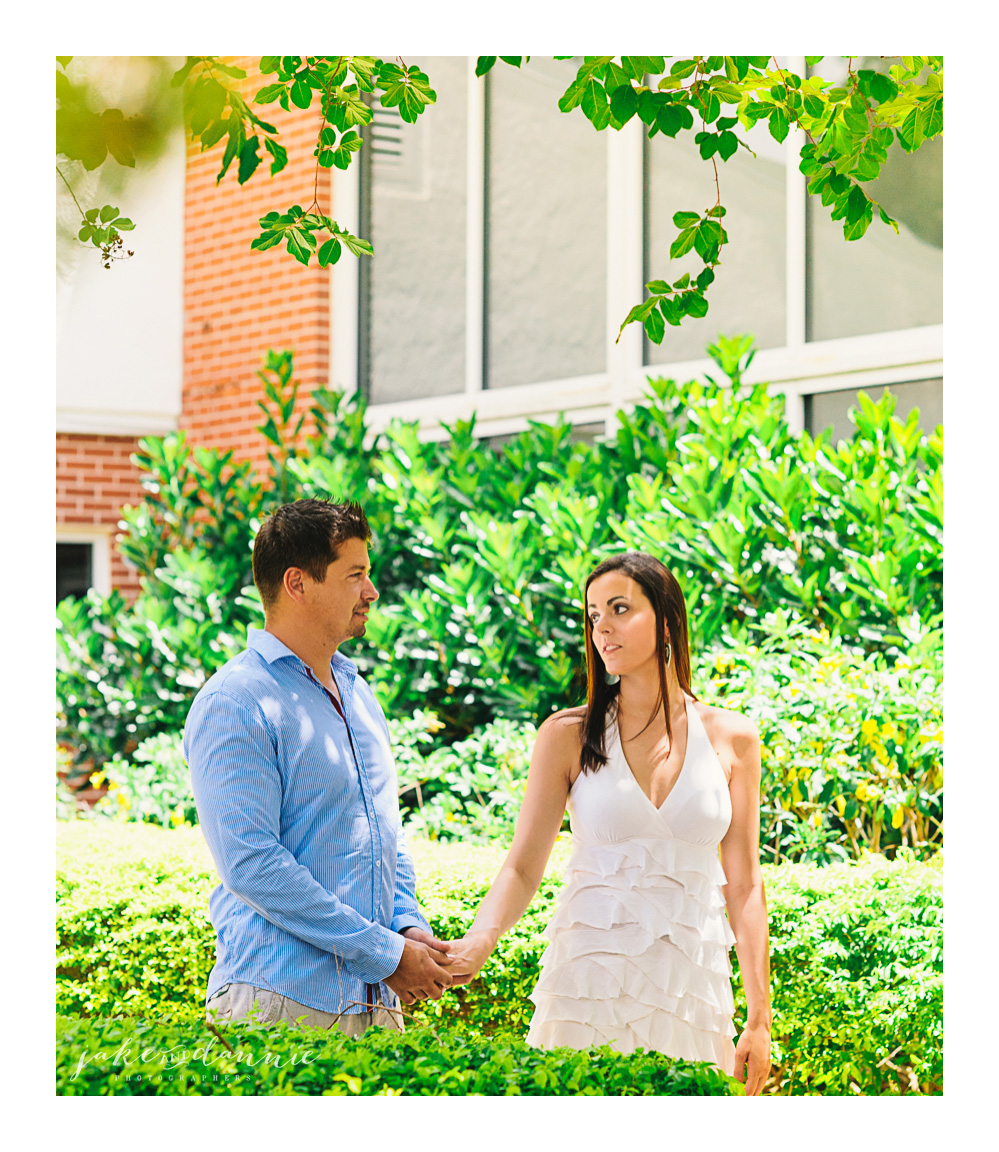 After our hour was up we were all feeling the heat, and Mary and Simon invited us to join them for cold drinks down the street. We accepted their offer and spent another half hour with them, talking about our journeys and enjoying the AC. Mary and I traded stories about working with models while Jake and Simon relaxed with their drinks.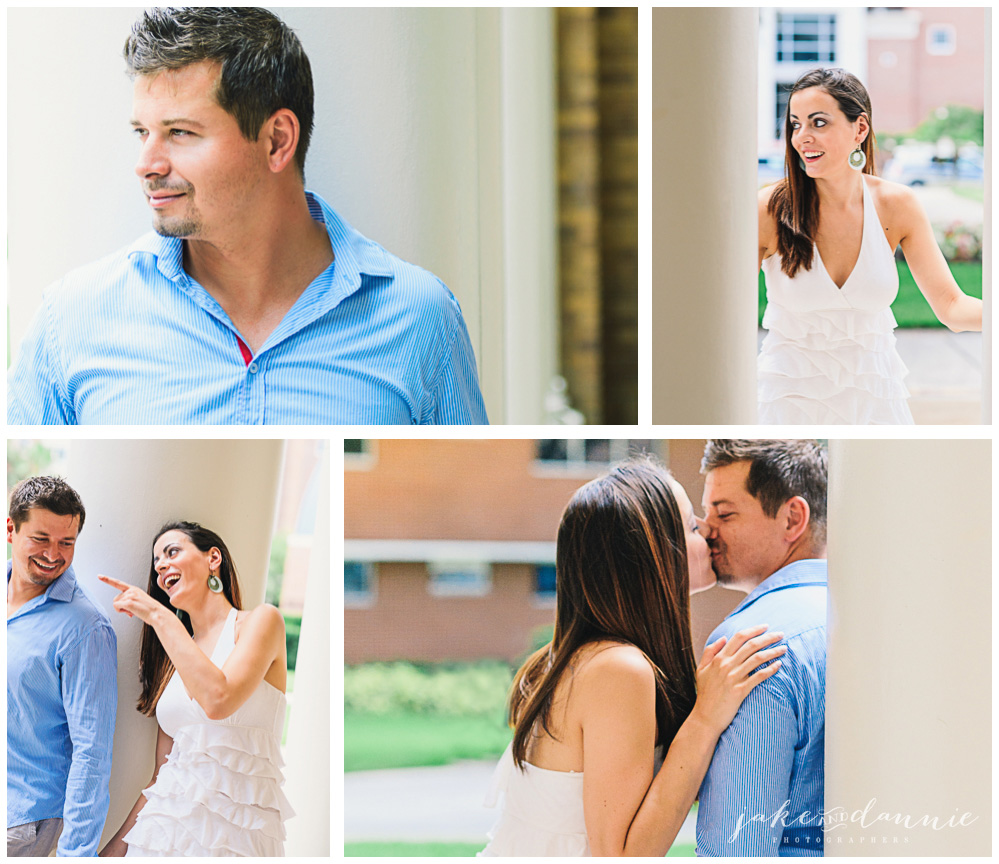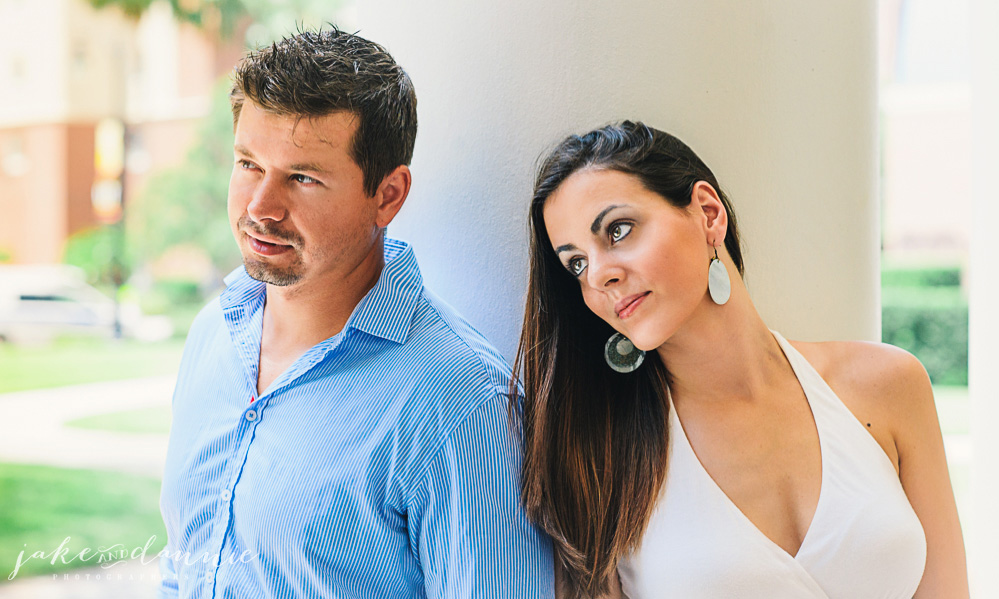 It was nice to spend some time with another couple without a camera in our hands. Mary and Simon were so entertaining - during and after the shoot - that we left wishing we had met them earlier so that we could have done their wedding or engagement. Better late than never I suppose!