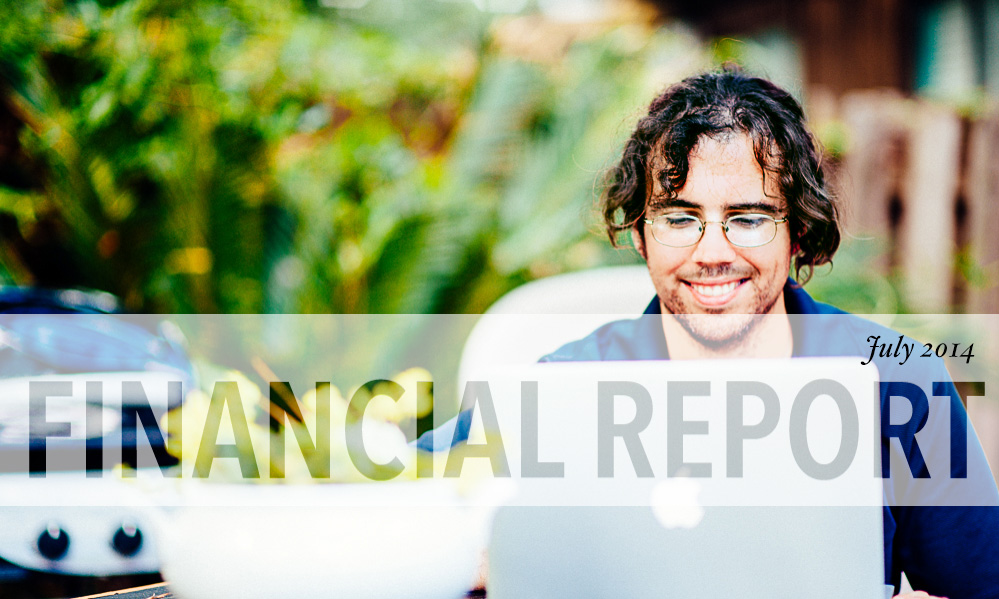 Hi there, this is Jake, bringing you our first monthly report of the earnings we generated directly from our blog. You'll recall I mentioned last month that we had decided to monetize our blog, hopefully generating a little extra income.
To help incentivize people to root for us we are donating 10% of the profits from our blog to Operation Smile, just like we do with our prints and photo sessions.
Our first month of this experiment yielded modest but more or less expected results. Here's how our blog earned money:
Google Adsense: $1.98
Google Adsense lets us put some ads in our sidebar. The nice thing about Adsense is that it is easy to use and there is no difficult application process. The downside is that it doesn't pay a heck of a lot. Once our blog starts generating a little more traffic and we fill it with more useful content we can get accepted into more lucrative ad networks.
Shopsense: $1.45
Shopsense is an affiliate program that we tried out for a while. Basically when we did a photo shoot Dannie would pick out items they offered that were similar to those worn in the photos and put links to them at the bottom of the page. Every time someone clicked on them we made a little money ($.05). We decided to stop doing this before the month was even up because a) it cluttered our page and made lit load a little slower, b)it took a lot of time for Dannie to pick out the pieces, and c) I'm pretty sure nobody ever clicked on a single one. I think all the money we earned on it was a result of Dannie clicking on the links to see if they worked. Technically that's against the rules, so if they decide to come after us for the $1.45 we might have to give it back (sorry Operation Smile).
Found Money: $.50
A week into July I found two quarters on the ground while we were talking about our blog on a walk. I'm counting it! Try and stop me!
We also have affiliate links on our website. Affiliate links are links to products or services that earn us a commission if someone makes a purchase through one. For example in our post about the Nikon D800 there is an affiliate link to Amazon. If someone clicks on that link and purchases anything within the next two months we earn a commission on that purchase. We also included affiliate links in Dannie's review of Stitch Fix, after she determined that she really liked the service. The key to good affiliate links is to only put them in for products that you like. To do otherwise would be most uncool.
Total Blog Earnings: $3.93
Total Donation to Operation Smile: $.39
Like I said, it's modest. But there is some encouraging news, like the fact that we have lots of projects planned for August that will help build our long term audience. The more traffic we have each day on our blog, the more money it will generate. Most of our blog posts we published in June and July were client photos, and while our awesome clients brought us hundreds of page views from their friends and families, we know that that is not scalable. Even if every client brought us a thousand page views and we published a new client every single day, that would not be enough to generate substantial blog income.
The key is to turn our blog into a resource for everyone who needs photographs. We'll do this by creating content like reviews of print companies, fun projects to do with your prints, fashion and makeup tips for great photographs, and even some advice for photographers. Once we get enough of these up we can break them into categories and usefulness (and traffic) will ensue.
If you have any feedback or advice on any of these topics we'd love to hear from you, either with a comment on this page or an email through our contact form.