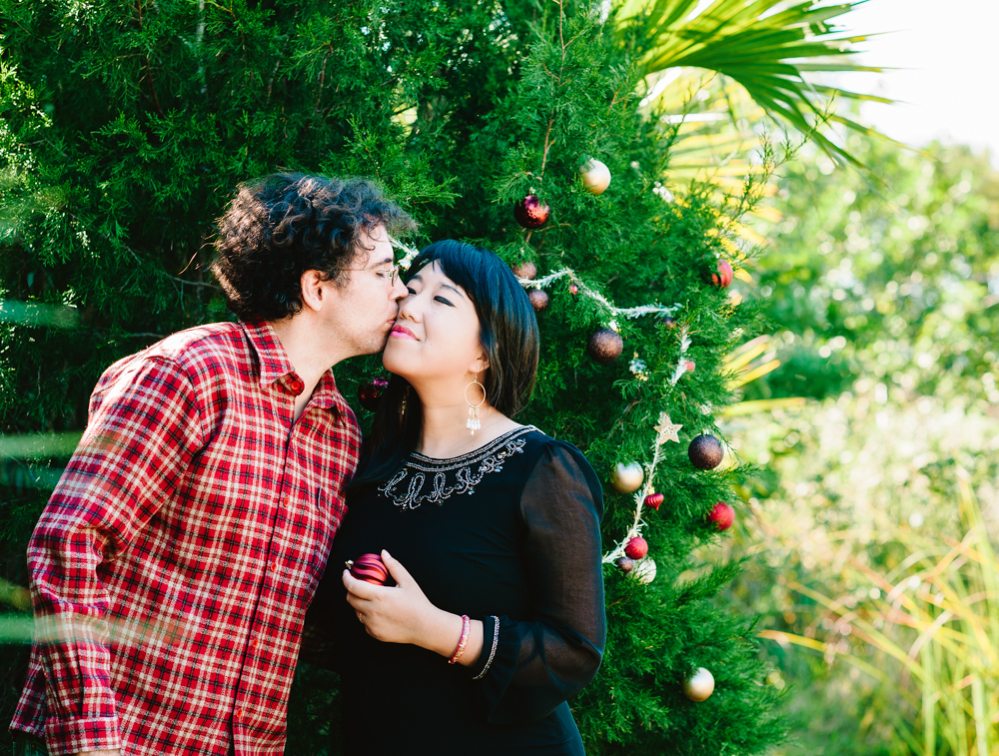 Hey guys, I know you're probably in the middle of planning thanksgiving dinner, but we wanted to talk a little about Christmas cards. Take a look at what we're doing for our family here at Jake and Dannie Studio.
This year we've decided to take some holiday photos of ourselves to send out to our friends and family members on custom printed cards. We've done a fair amount of printing through Minted, and though we like their quality a lot, they have a minimum order size of 25 cards, so we thought we'd use this as an opportunity to try out Tinyprints by using their printing service to make 10 cards with our smiling faces. Will we be smiling when we see the cards? Only time will tell.
Of course if we're going to send out cards with our photos, that means we'll need photos of ourselves, preferably looking festive! To that end Jake and I went out to a local park and did our best to turn a Florida jungle into a winter wonderland. Yes, we could have used some fake snow, but I doubt we could have cleaned it all up afterwards and I'd hate to imagine the wildlife eating it or something after we left.
Here are a few of the photos we took. See if you can guess which one we picked for the cards. Post your guess in our comments section down below, and we'll pick one person who got it right and send them a gift. And if you haven't had your holiday photos taken yet, don't be afraid to head over to our contact page and drop us a line. Ok, now back to Thanksgiving everyone.
Photo # 1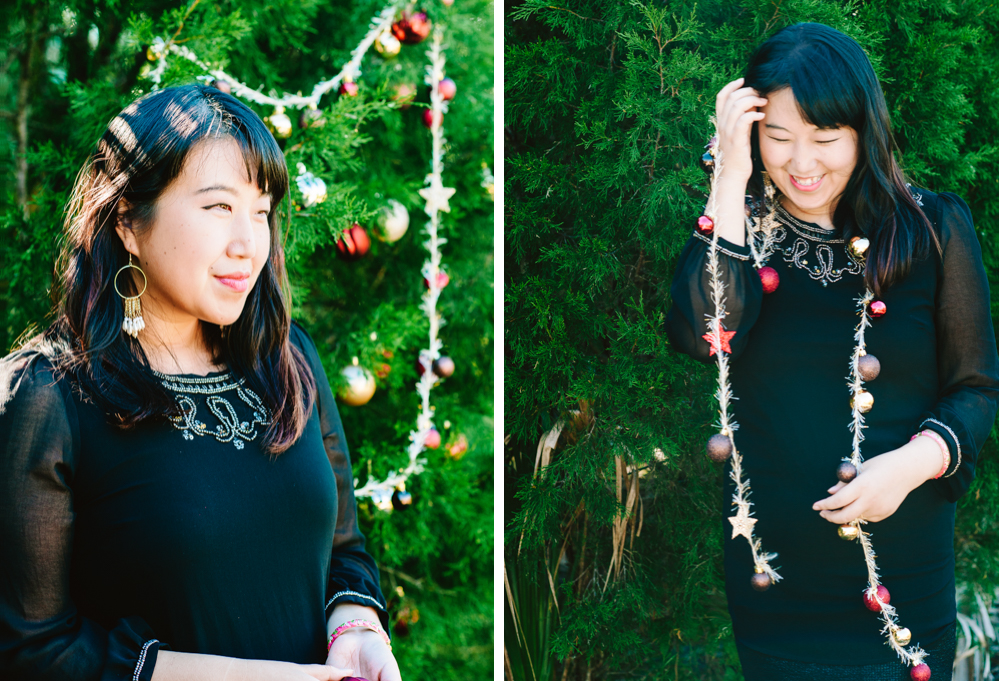 Photo # 2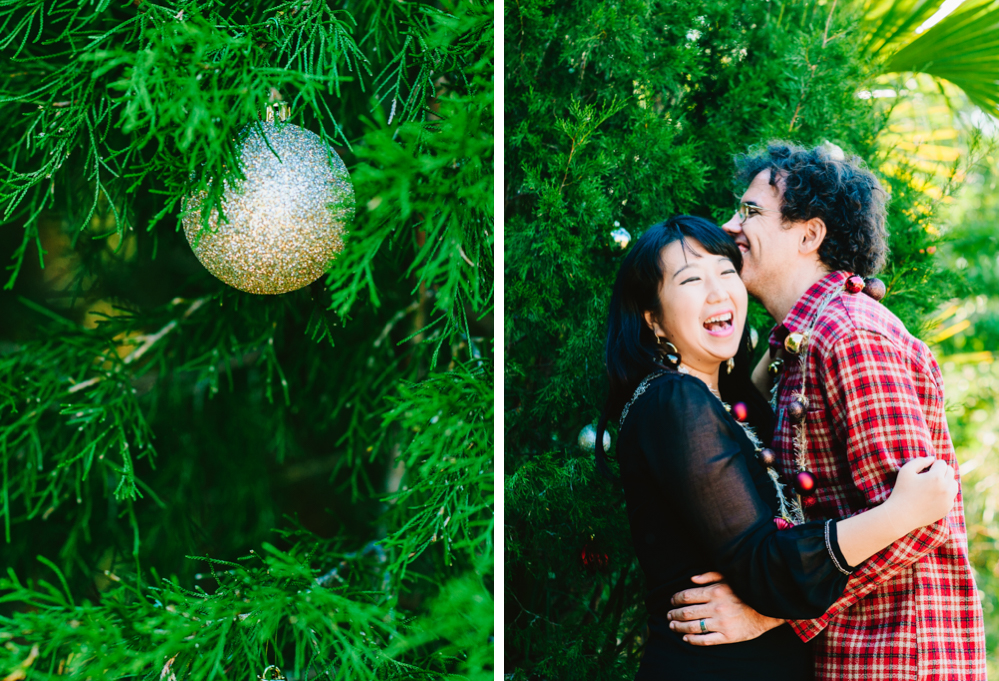 Photo # 3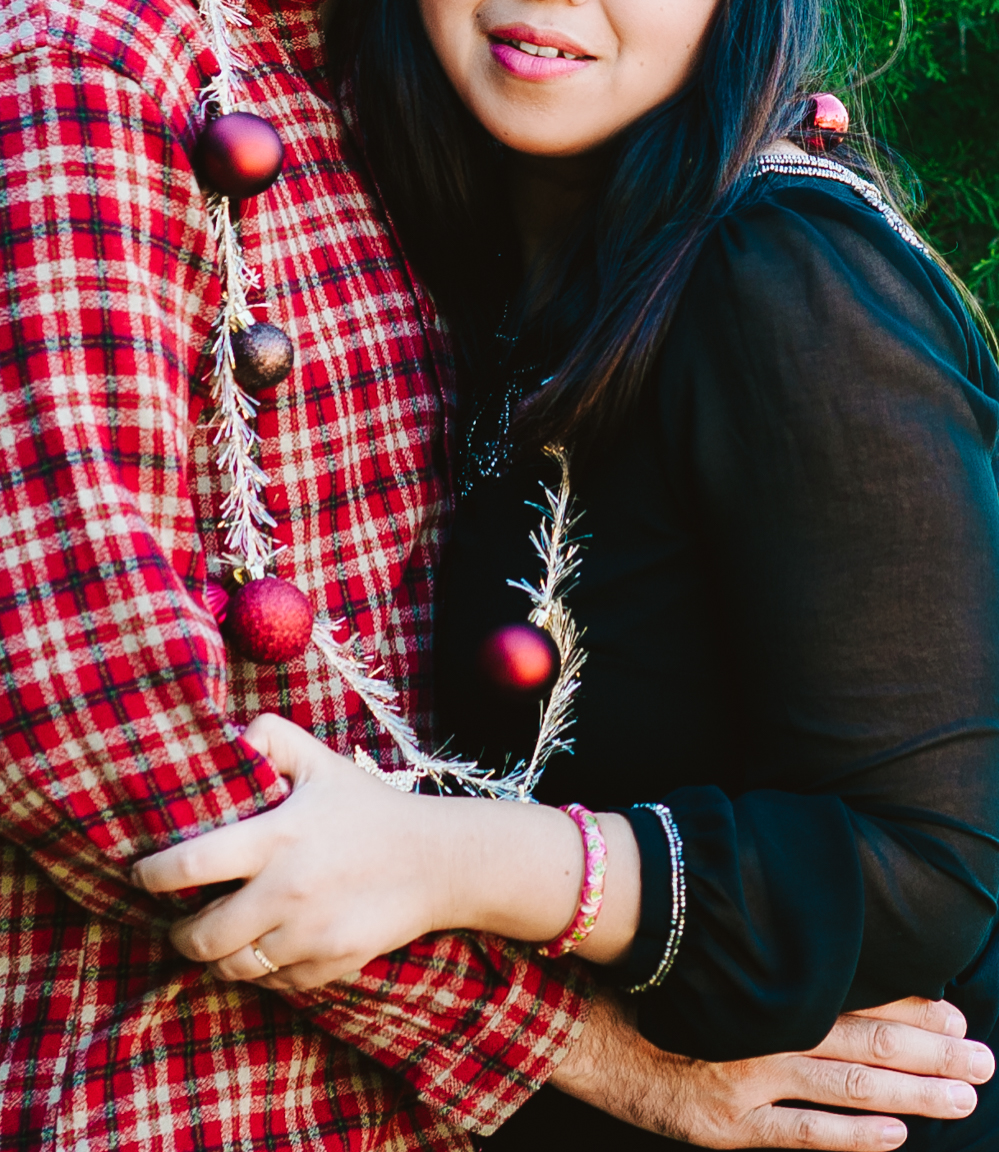 Photo # 4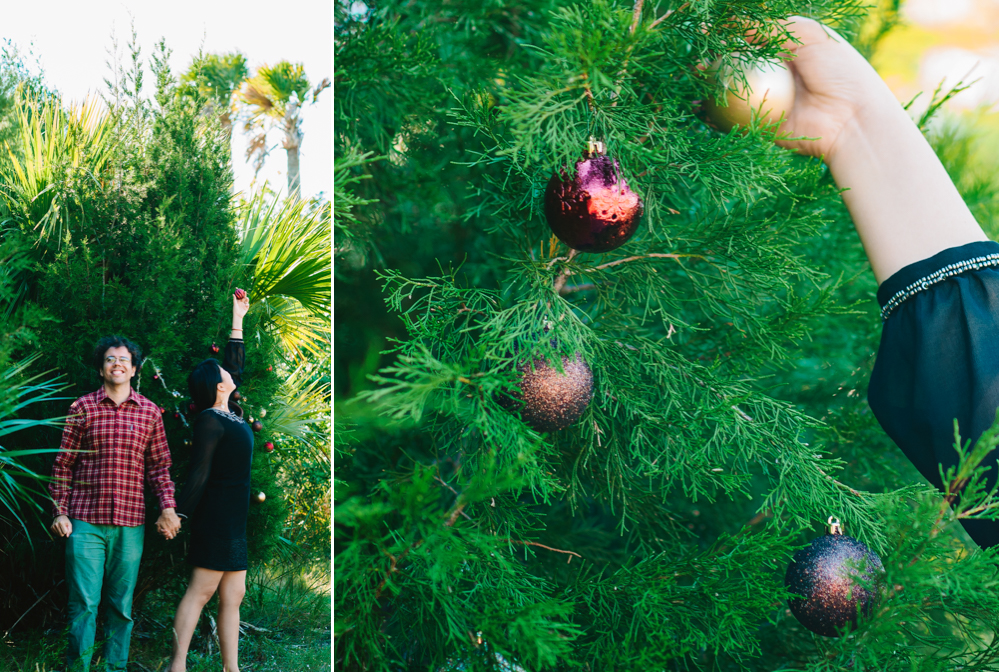 Photo # 5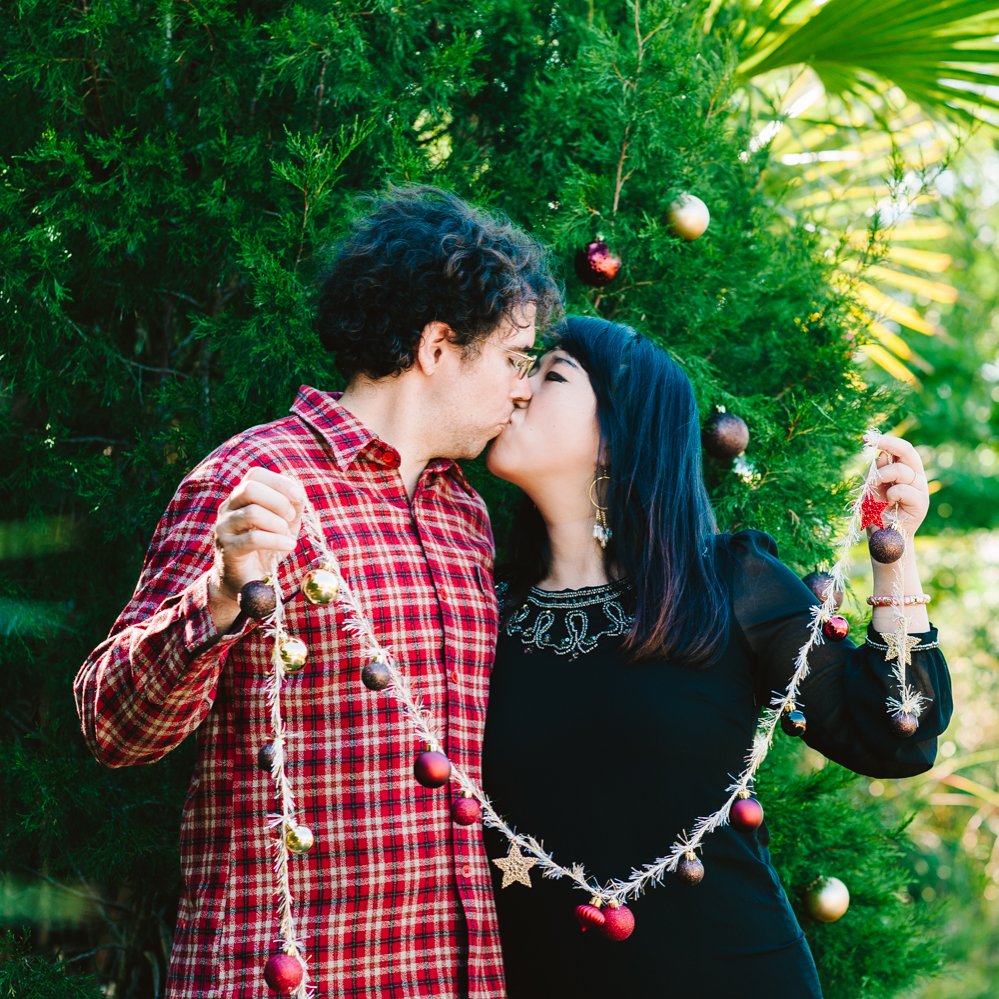 Photo # 6