One of the best things about photographing couples on location is that they sometimes do the scouting for you. When we ask clients where they would like their photos taken, they often have a place in mind, and when the do it is usually beautiful.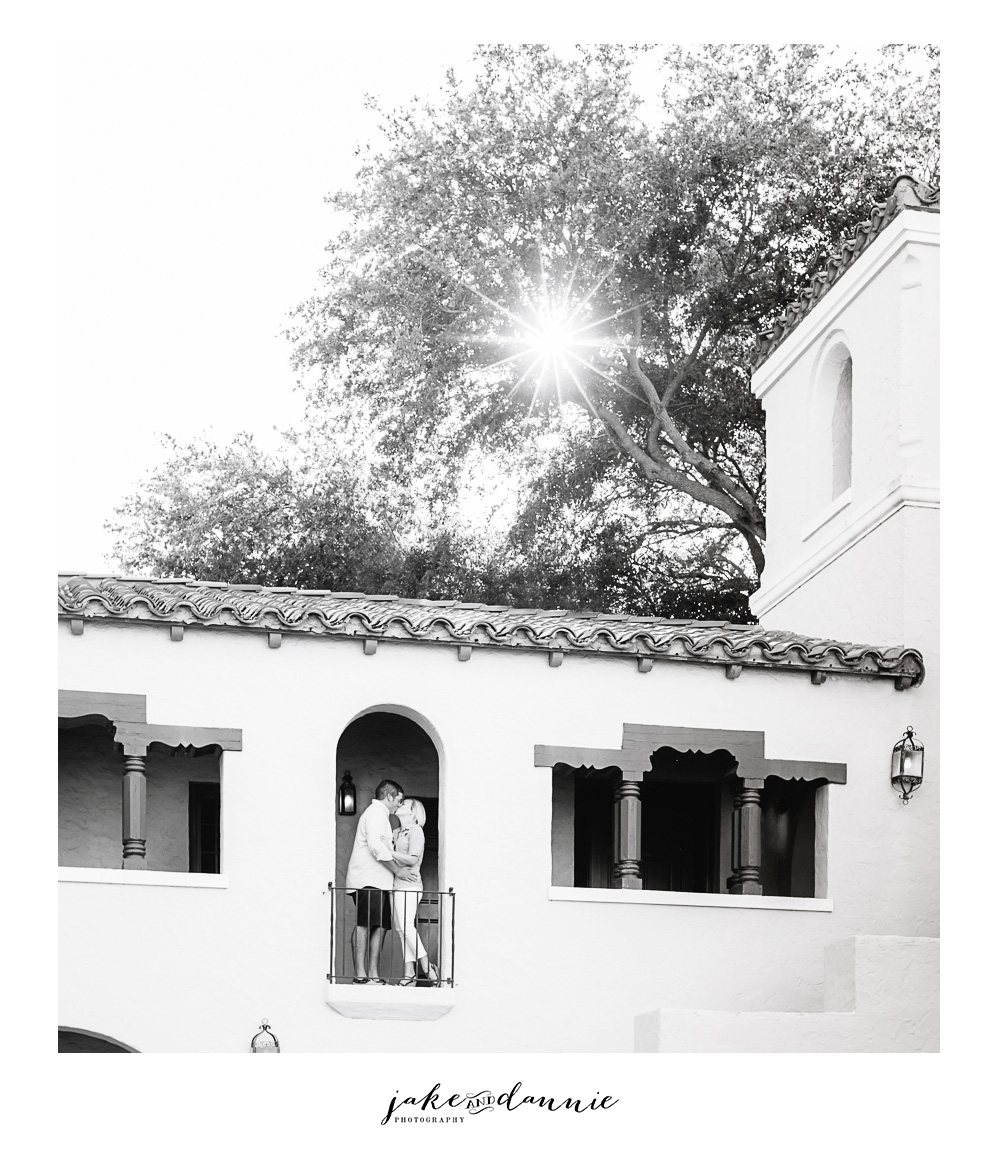 If it weren't for Ella and Kyle we never would have visited the Stetson Law campus, with it's lush grass, beautiful fountains, and colorful mediterranean architecture. Everywhere we looked there were geometric staircases, arches, and rows of columns.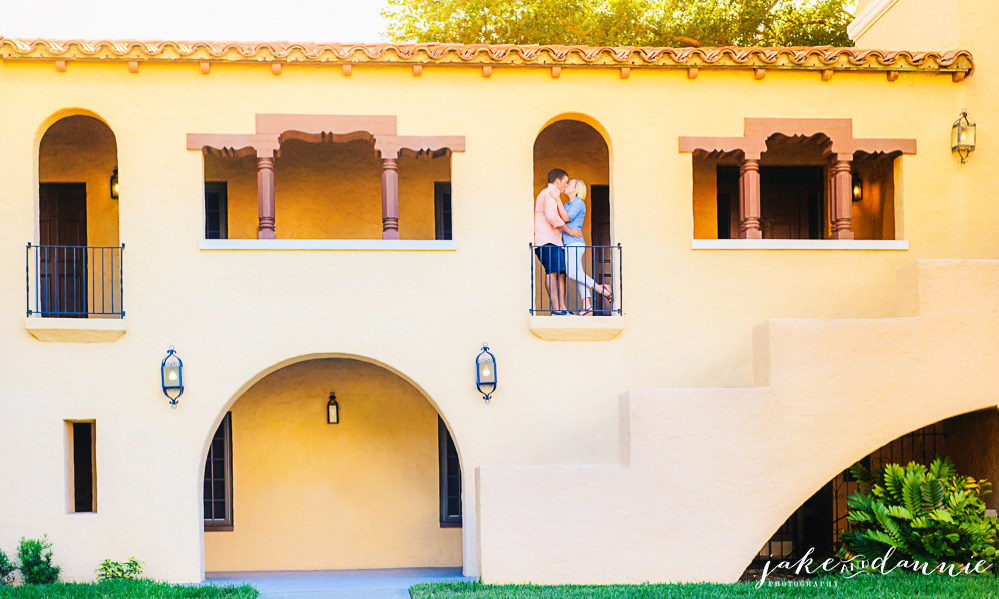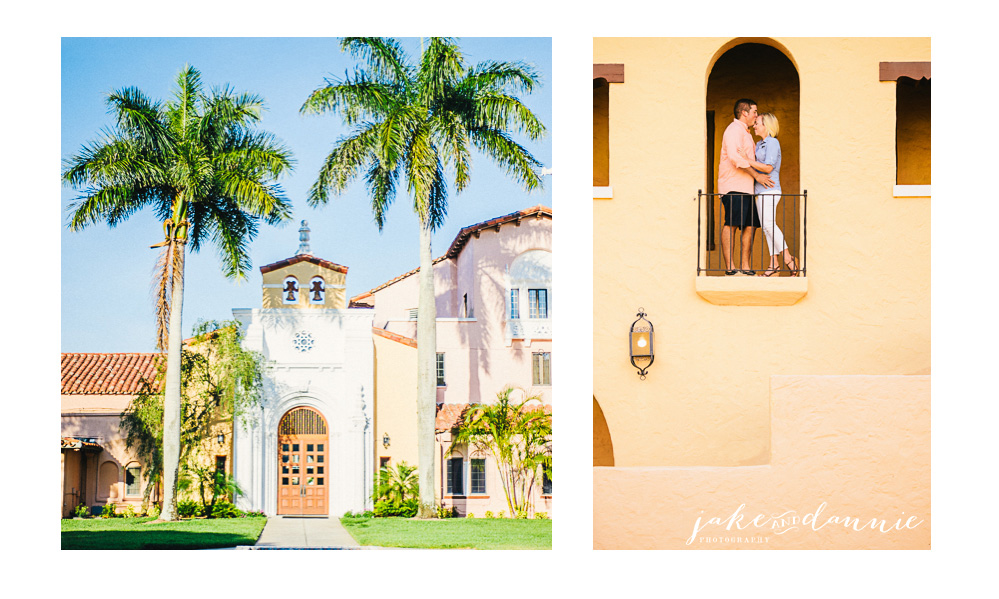 Ella and Kyle, engaged to be married next year, met at the school having taken all the same classes during their first year. They invited us to the campus where they met and we spent the late afternoon laughing and smiling together as they showed us around.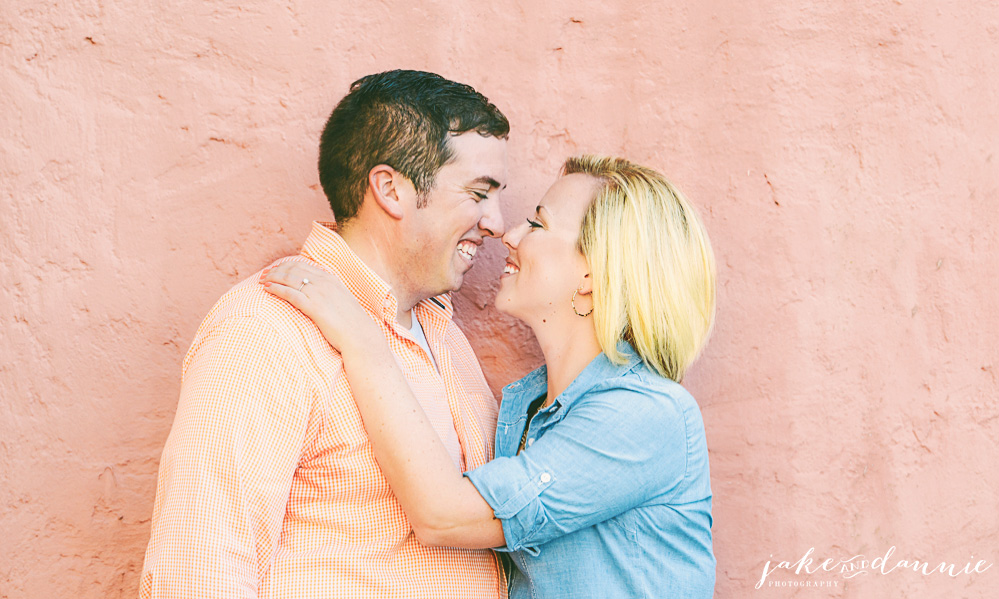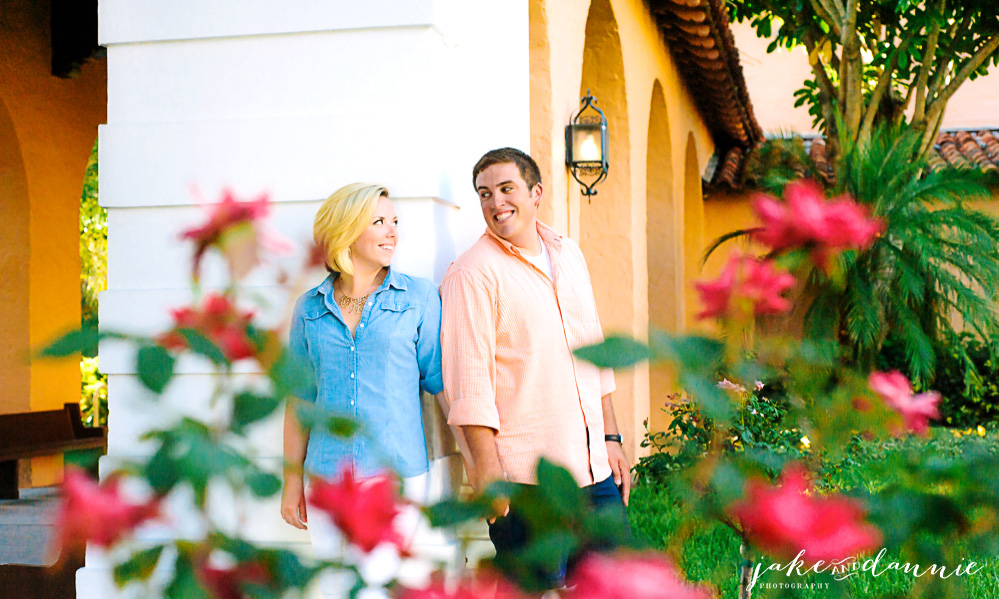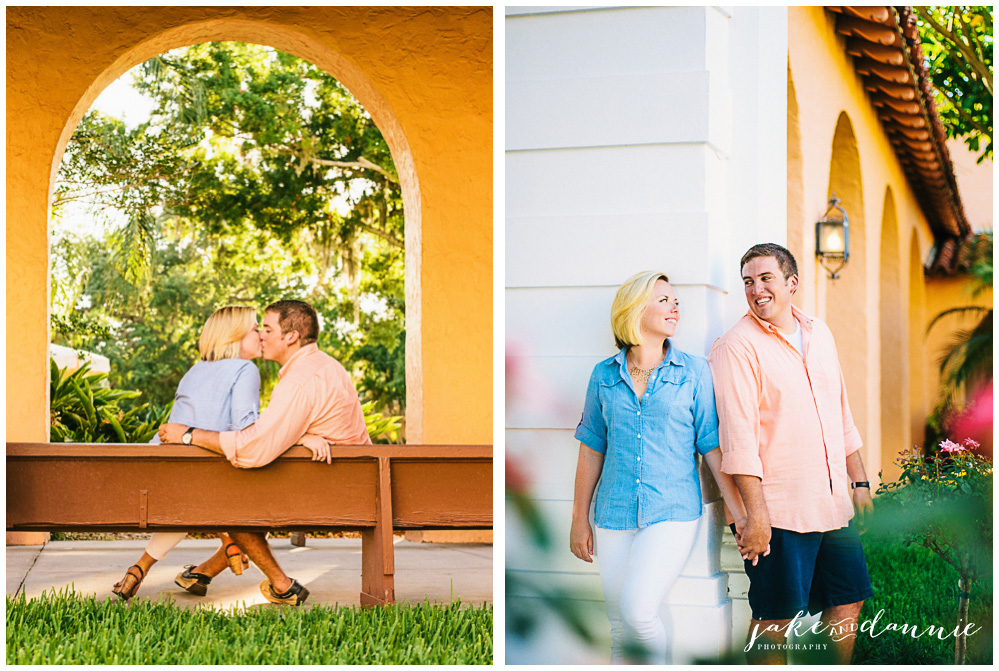 At the end of the sunny session we took a few more shots beside the pool (seriously, they had a pool right in the courtyard), and when Dannie and I had visions of leaping into the water with our cameras, we knew it was time to find some shade.
On the way home we talked about how fortunate we were, not only to have the opportunity to practice a craft we love, but to encounter so many people so eager to show us the beautiful corners of the world we all live in but so seldom explore. Ella and Kyle laughed throughout our visit - they mad us laugh too, and we hope that we meet them again.