It's been just over a week since we embarked on the journey of our lifetimes. We're in Croatia now, the first leg of our one year journey across Europe. The month of January will be spent in Dubrovnik, "The Pearl of the Adriatic." Surrounded by green-blue waters, mountains and tall city walls, Dubrovnik might be the most beautiful place we've ever visited.
And if Dubrovnik is unusual in the world for its beauty, our visit so far has been unusual for its weather. January on the coast of Croatia is normally fairly mild, with nighttime temperatures in the 40s and daytime temperatures nearing 60. But high winds and cold air delayed our arrival by a day, cancelling flights and generally disrupting travel. When we arrived, the locals assured us that they haven't had weather like this in 50 years. "Lucky us," we thought.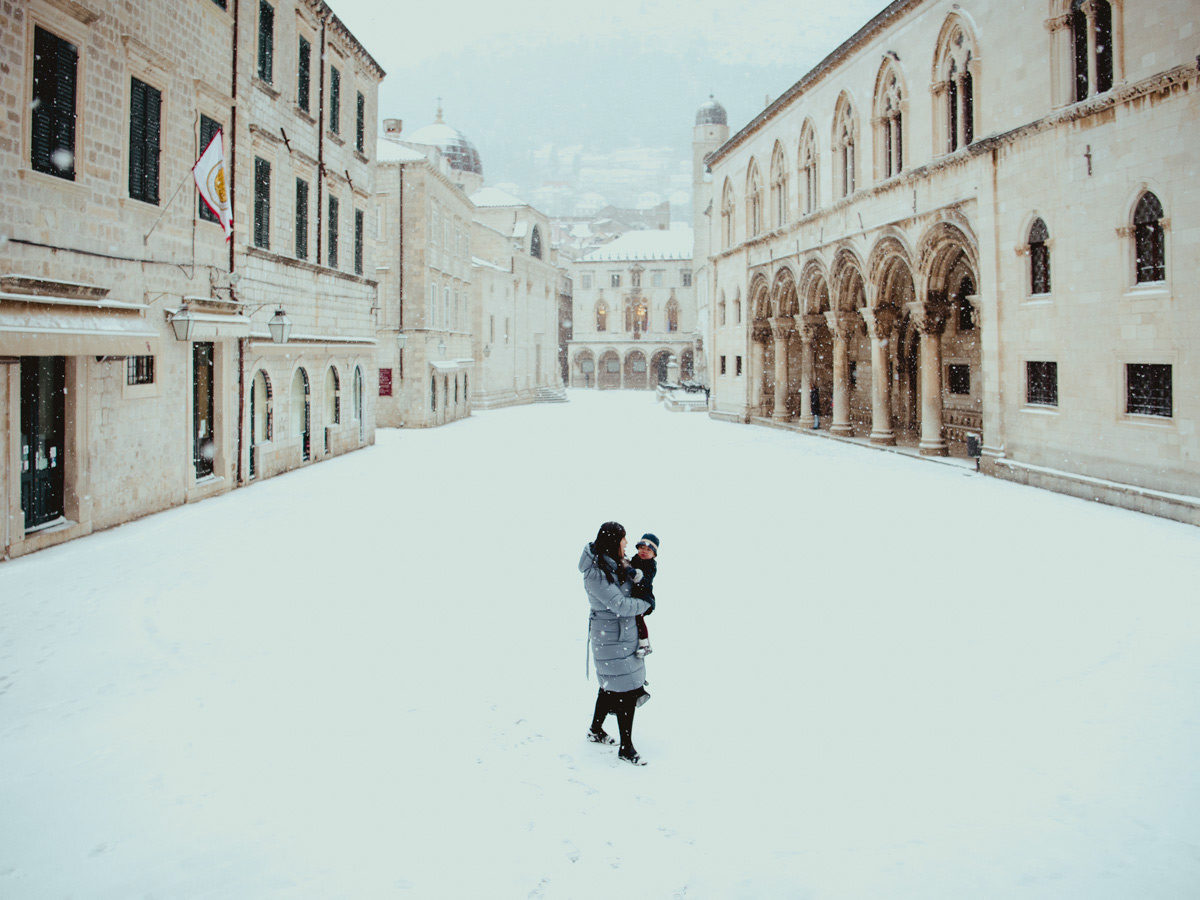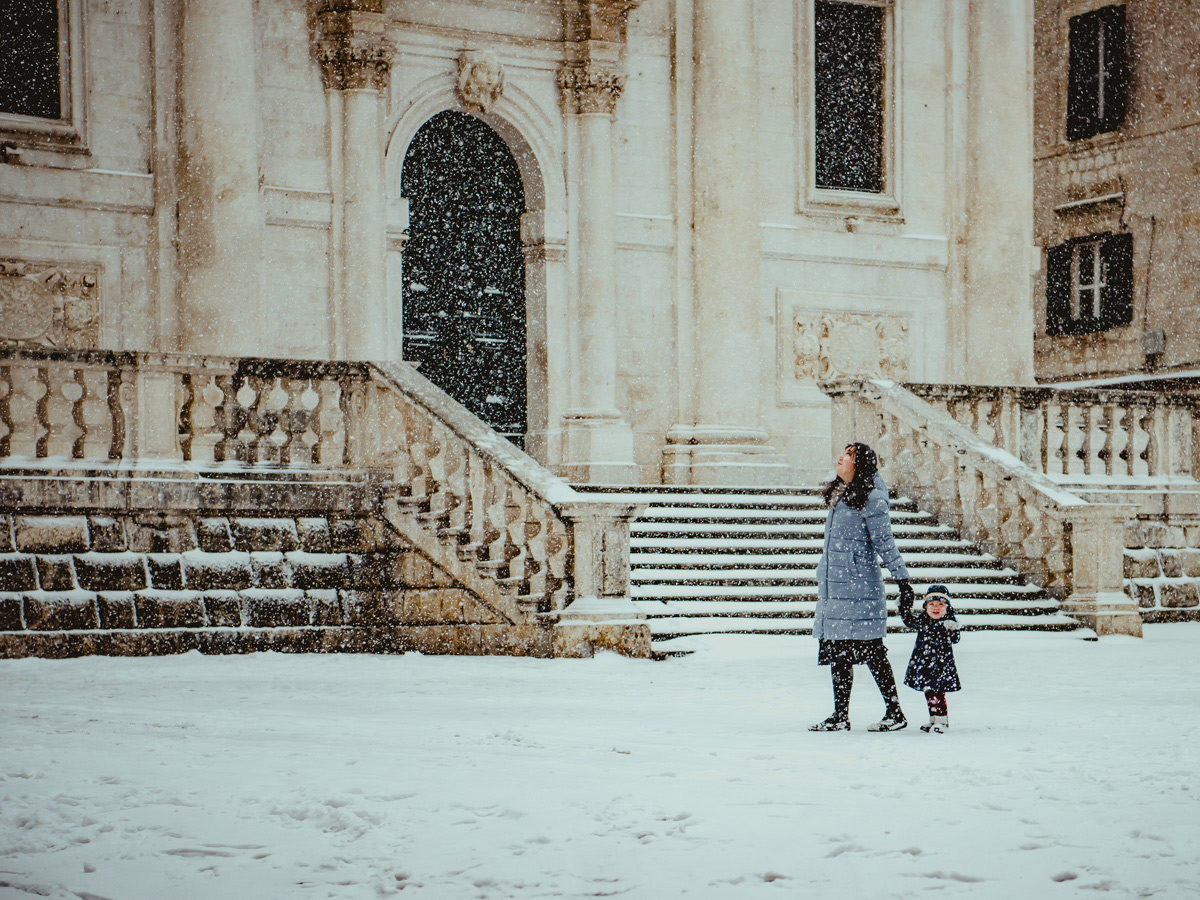 But it turned out that we might have been luckier than we thought! On our fourth night in town the stone streets and red cathedral roofs were blanketed in a layer of soft white snow. It's a rare event here, and as photographers we knew we couldn't pass it up. Perhaps it was the universe blessing our trip with uncommon beauty right from the first week! Dannie, Lisa and I each drank a mug (or bottle) of hot cocoa and headed out into the world.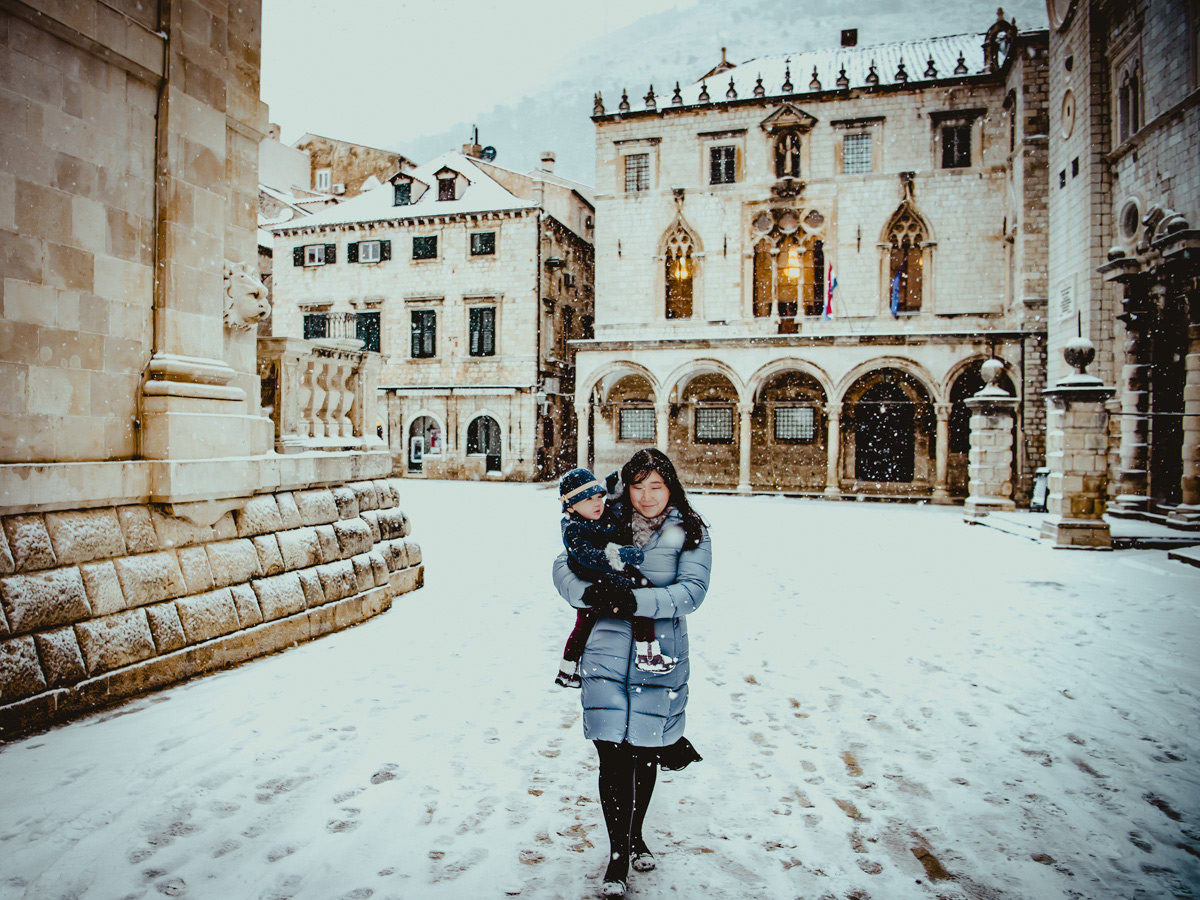 Many of the shops and cafes in Dubrovnik are closed during the winter anyway, but with the buses running sporadically and the few tourists left bundled up in their hotels, absolutely everything was shut down. In the streets, children were making snowmen and locals were using brooms to clean off their slippery stone steps. It was a town thuroughly delighted by - if thuroughly unprepared for - the beauty of winter.