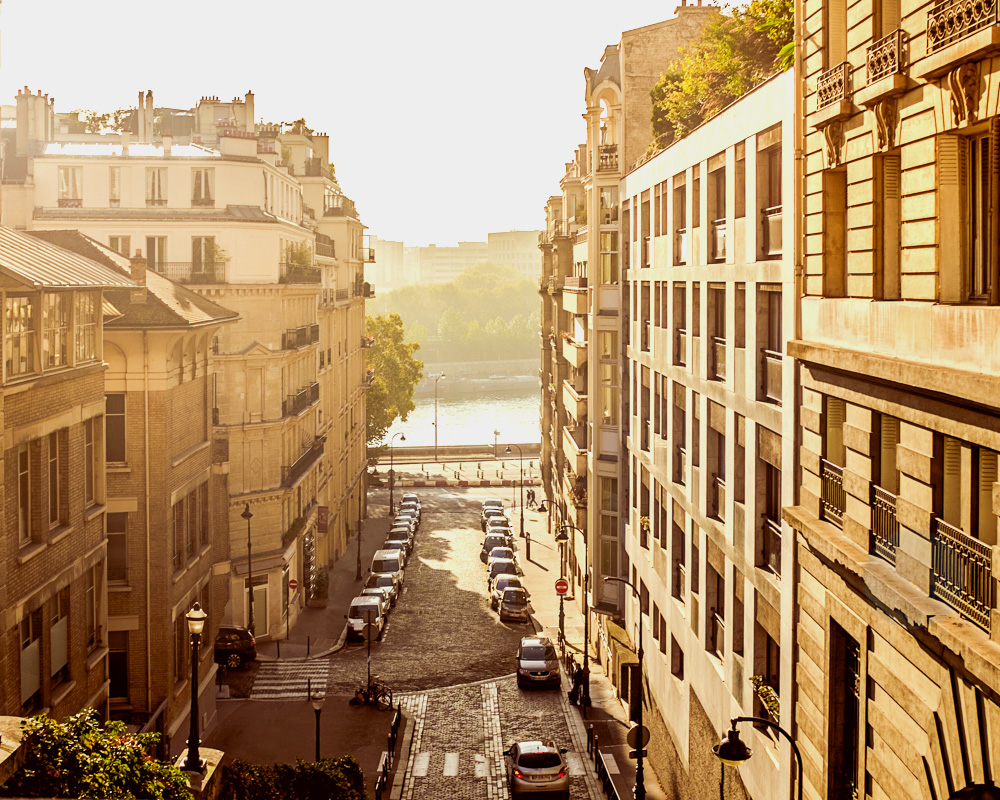 When we travel, we use Airbnb almost exclusively. Lower prices are only half the draw. Airbnb offers a chance to immerse yourself more deeply in the local environment and yet somehow feel more at home. Our experiences staying in the homes and rentals of our gracious hosts have been overwhelmingly positive. Of course, we've made a few mistakes along the way. It turns out that the quality of your stay depends in large part on using the service correctly to meet your needs as a traveler.
During our October visit to Paris we stayed in three different Airbnb rentals. We were pretty sure we had it down to a science (and we did pretty well), but we also discovered that we aren't immune to mistakes, and we made sure to take note of a few lessons we'll need to learn as we continue our travels next year.
THE BASICS
Use the Map: Just because an apartment is in the right city, doesn't mean it's in the right place. We do a lot of photography and we have to be able to get to the sights before the crowds (or get home after them). Sometimes we'll even return to the same location several times, and travel time adds up! The Airbnb website and app have built in maps that will show you where a rental is in relation to local landmarks and important transportation hubs. We also use google street view to see what the neighborhood looks like.
Book an Entire Place: You might think it would be cheaper to rent a single room, but that's not necessarily the case. With a single room you usually don't have a kitchen, so you have to add eating out three times a day (in a touristy town) to your bill. If you have a family of three like we do, that extra $40 a night for a whole apartment/house starts to look downright cheap! As an added benefit you get complete privacy, your own wifi and you never have to wait to use a shared kitchen or bathroom.
Check Amenities: Some people can rough it and some people can't. Airbnb caters to both crowds, but you probably know which one you fall into. Luckily when you are searching for rentals you can filter for your required amenities. For more than two night stays, we always require "Entire Place," "kitchen," "wifi," and sometimes "family friendly" and "parking" (if we have a car with us).
Contact the Host: There's always something you should ask. Is the place safe for a curious toddler? Do you have a coffee maker? Is it ok if we get up early or stay out late? The more you ask the better you can prepare for the trip Most of the hosts we have encountered are kind and friendly, they want more business, better reviews (some of them really just want to make friends) and they are eager to be helpful. Some hosts will even go so far as to pick you up at the airport if you aren't sure how to get there. Other hosts might never see you. You'll never know unless you ask.
Read Reviews: This is the most important one. There are two sections to look at. There are star ratings: the location, the check-in experience, cleanliness … etc, and the overall value you get for your money. Just as valuable are the written reviews in which guests share their experiences anecdotally to give you a more nuanced perspective that might be lost in the stars. The hosts also get to review the guests, so be a good little traveler! We always try our best to leave the place as clean as we found it, though it's been a challenge since baby came along.
AIRBNB PLACES WE STAYED IN PARIS
Eiffel Tower Adjacent: Our first week in Paris was spent in a beautiful apartment just across the river from the Eiffel Tower. It was a 10 minute walk to the tower and a five minute walk to the Trocadero, where we took some of our favorite photos. Before we ever arrived we had walked virtually from the front door of the building to the Eiffel tower lawn using Google street view. Let me tell you, that's one way to get excited about your trip. The kitchen was good sized for a city apartment, and the bathroom featured the first bidet that we had ever seen. The location was the biggest draw for us, but even though it was very close to our favorite attraction (Eiffel Tower!), most of the other stuff we wanted was almost an hour away on foot, and we learned the first day that the metro wasn't happening with our stroller.
We stayed at this one Spacious 1 bed near Eiffel Tower
The Cancelation: We were supposed to spend a week in Paris and then travel to Hamburg, Germany for three days before flying back. When that week was up we both knew that we had to stay longer in Paris. There was so much more to see and so many more photos to take. We decided to eat the cost of the cancellation fees and get another place in Paris - this time on the other side of the city for a change of scenery and less walking.
Tourist Central: We made our decision to stay in Paris on the night before we were supposed to leave. As a result, we had only a few hours to find new lodging in one of the most visited cities in the world. Because of our needs and our time restraints, we wound up in a place that was livable, but not exactly suited to our needs. It was a small studio on the fourth floor (or fifth floor in American parlance). The biggest problem was that we didn't have time to have a good conversation with the host. It had everything we specified, an elevator, a kitchen, wifi, etc, but with catches that made them almost unusable. The elevator was so small we couldn't fit two adults and a baby at once, and the kitchen was too small for us to cook a three person meal. The floor in the living room was taken up entirely by our suitcases, and if we wanted to be in the apartment we pretty much had to all be sitting on the bed. The location was very close to several popular attractions, and it would have been very suitable for one or two backpackers or light travelers. There were plenty of restaurants and shops around, but the downside of that was a lot of noise and bright signs at night (for family with a baby). There was a lot to like, too. It had a lot of charm, including a view of those distinctly Parisian flowerboxes across the street. We never would have gotten this lovely Instagram photo if we hadn't stayed there.
We stayed at this one Charmant studio au coeur de Paris:Chatelet
WHAT WE LEARNED FROM OUR STAYS IN PARIS
1. Book Well in Advance: Our biggest mistake was definitely changing our plans at the last minute. It wasn't a mistake for our trip overall (we took amazing photos during those last three days!), but we could have done better on our lodging if we had anticipated the change earlier. The earlier you book, the better the places that will be available, and the less pressure you will feel to make hasty decisions.
2. Ask More Questions: There were a lot of problems we ran into throughout our trip that we might have avoided if we'd had more information. Airbnb hosts are typically locals, and they probably could have helped us out if we'd thought to ask some important questions. Our first host probably could have told us that making it through the metro with suitcases and a big stroller is next to impossible, but it never occurred to us to ask him. If we'd had time to ask, our second host might have told us how small her place was. Other questions you might consider asking: How fast is the internet? What kind of equipment is in the kitchen? What floor is the apartment on and is it stroller accessible? And, how exactly does one use a bidet?
3. Check the Cancellation Policy: When we canceled our three nights in Hamburg we got a partial refund. Some places have lenient cancellation policies, and others don't allow cancellations at all. This is displayed right in the listing, and whether it factors into your decision pretty much depends on how confident you are about the stability of your travel plans.
4. Bring Baby Proofing Supplies: Throughout our trip we spent a lot of time chasing Lisa around and taking things out of her hands. Many apartments are well decorated, and this is usually a plus… Until you bring a curious toddler with you and realize that those decorations become expensive or dangerous temptations. We wound up putting elastic hair bands around cupboards to keep them closed. It wasn't ideal, but it worked well enough for a while. Most of the time one of us still had to keep a very, very close eye on Lisa. We're still not sure how to deal with electrical outlets on our big trip next year since different outlets will require different plugs. We're open to suggestions if you have any!
4. Think About Language Barriers: Jake and I didn't speak a word of french (maybe "hello" and "goodbye") before heading to Paris, luckily google translate was happy to bridge the gap. It's a great tool to get simple questions and instructions communicated. Most Parisians can understand English, and most museums and tours have guides in that speak English, but on a person to person level we did find that google translate is the best tool to get things said and done.
So we made a few mistakes and we learned a few lessons, but our trip was so much better, and so much more affordable than it would have been if we'd stayed in hotels. Hotels serve their purpose - I'm sure we'll use them again - but while we were in Paris, staying in the homes of Parisians, we really felt like we were in the city. If you are looking for an experience that really caters to your needs and your sense of exploration, there really is no other way to travel.
If it's your first time booking from Airbnb, try our promo code and get $35 in travel credit.