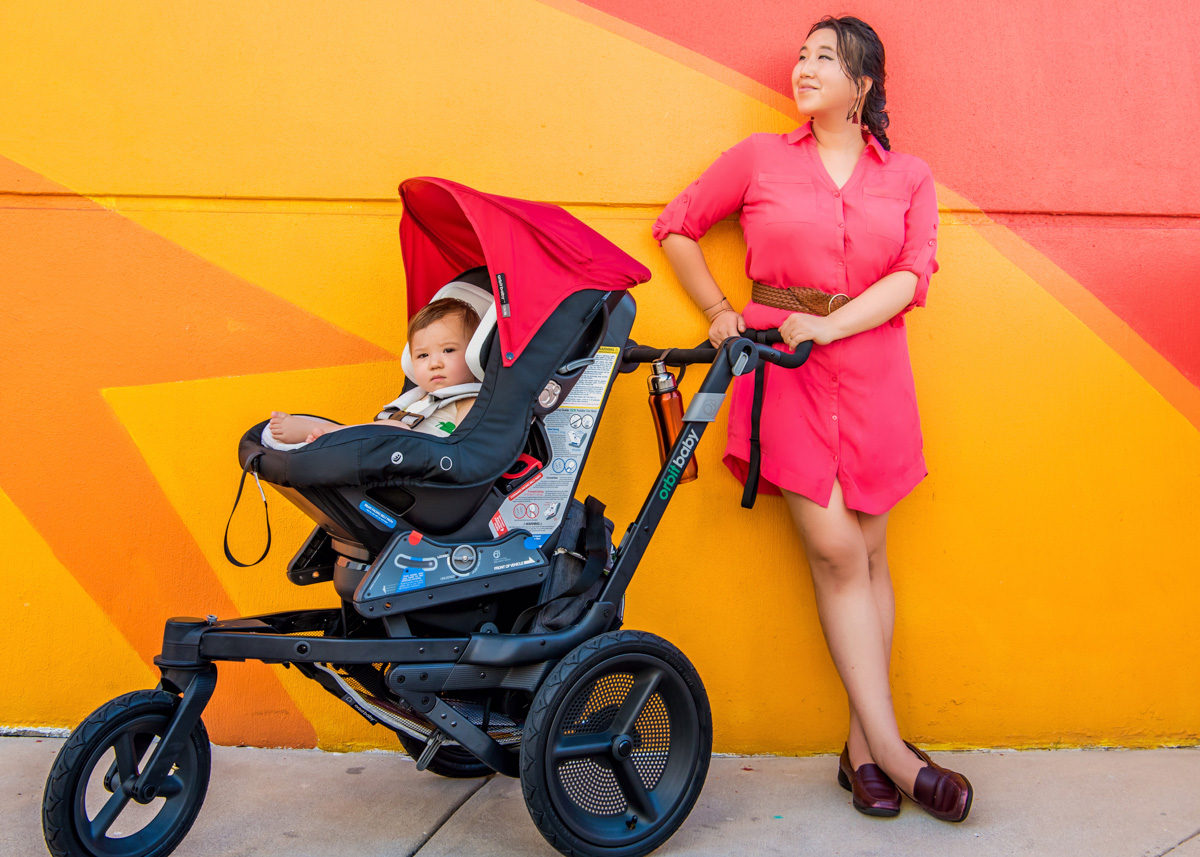 Just because we go on a lot of trips, doesn't mean we get out that much. When we're home we tend to be at home, editing photos, writing, and dealing with all the usual parenting stuff. But sometimes we decide to keep ourselves sharp with a little day trip. We'd hate to find ourselves in some foreign city, only to learn we've forgotten how to keep track of our gear. So last week we packed up the car and spent the afternoon re-exploring that city right in our backyard. Good ol' Tampa, Florida.
Our secret goal for the trip was to take a new profile photo for our Instagram page - which we did - but you'll have to head over to instagram.com/jakeanddannie/ if you want to see it. But our main focus was on letting Lisa explore a little and even interact with some other children. To that end, our first stop was the Glazer Children's Museum, a three-story building located next to Curtis Hixon Park.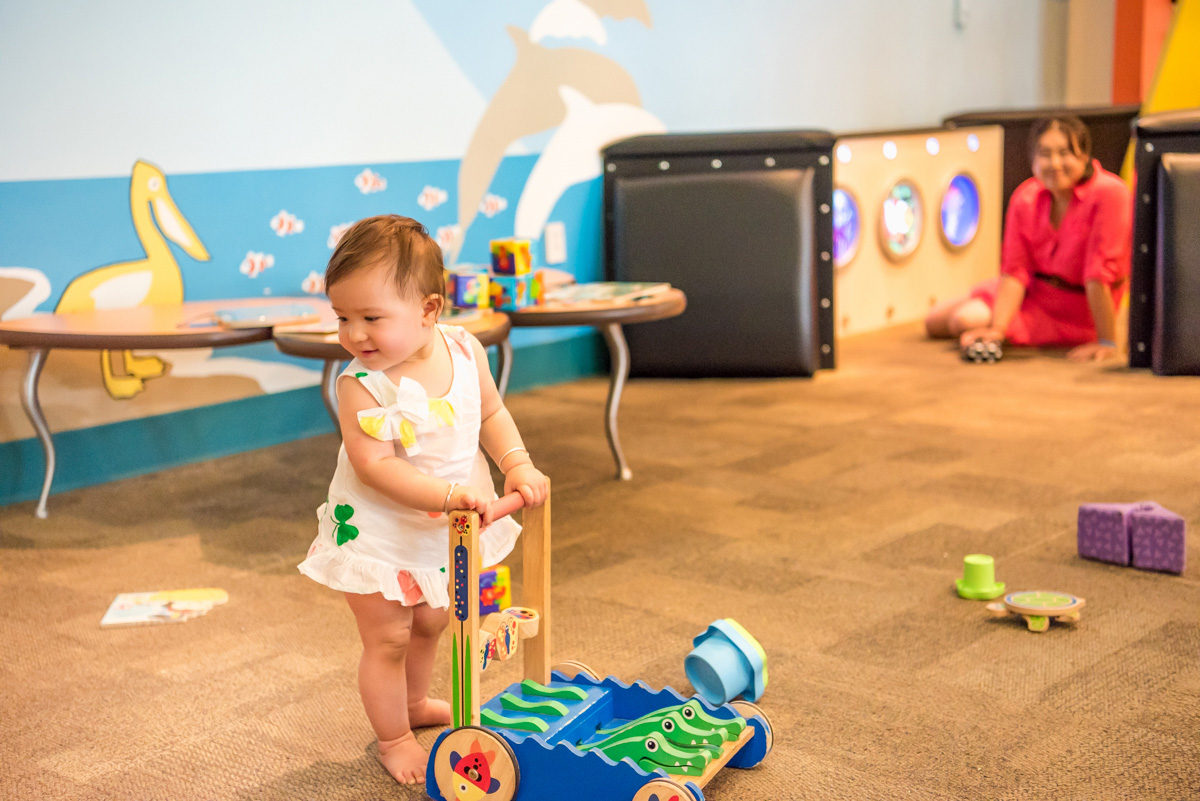 The Children's Museum
The Children's Museum was a little underwhelming for us, mostly because it was geared toward older kids. Lisa isn't even walking yet, so many of the learning opportunities were a little over her head (literally). Her favorite part was when the museum closed. I know that sounds bad, but I mean it seriously! They have a fun little parade at closing time, when they hand out flags and bells to the children and everybody marches and sings together toward the exits. She felt like such a big girl! The biggest upside of the museum was the first floor river and weather simulation, and the ropes course on the second floor (both for bigger kids than Lisa).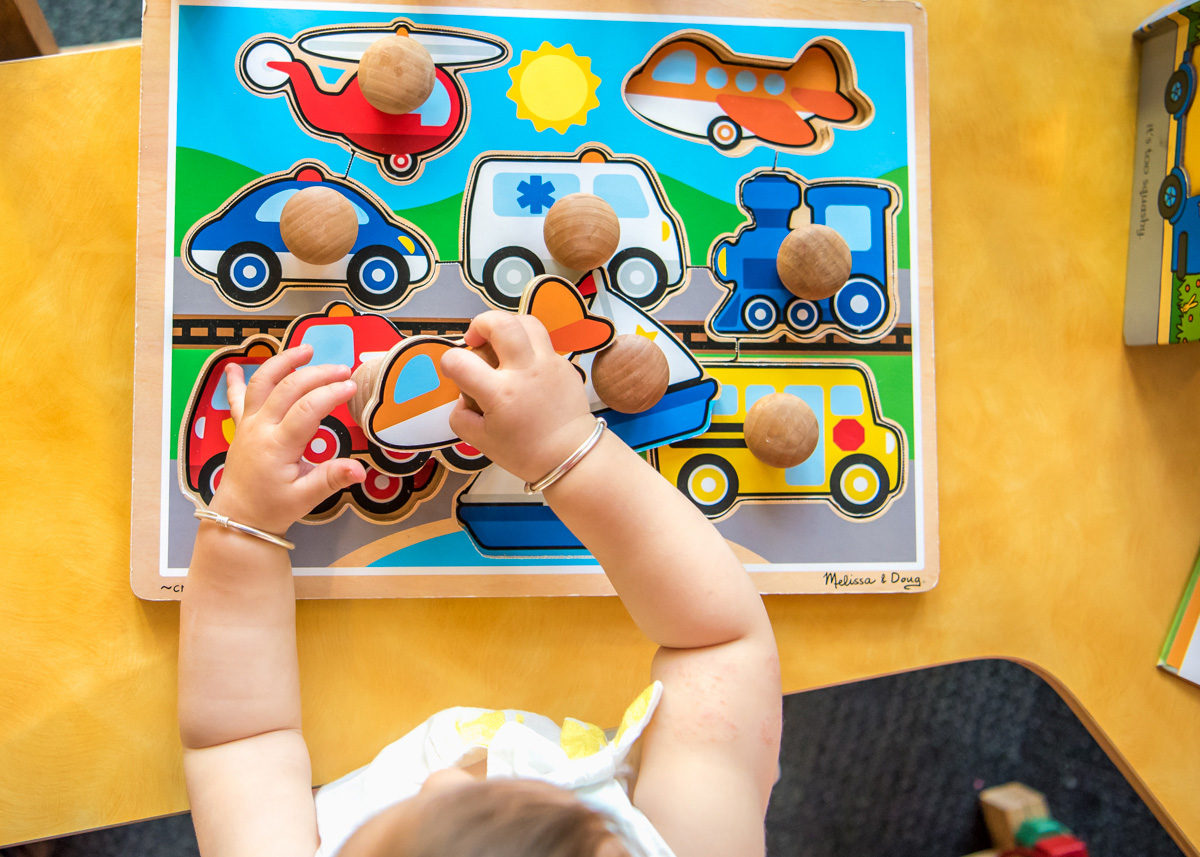 The biggest downside was that most of the exhibits were highly branded with sponsors, which I suppose is predictable these days, but still a slight turnoff. Lisa Did enjoy the opportunity to be around other children though. We were worried she would be shy, but she never flinched, even when other kids came right up and interacted with her. I can't tell you how proud we were when she willingly shared her toys!
The Fountains at Curtis Hixon Park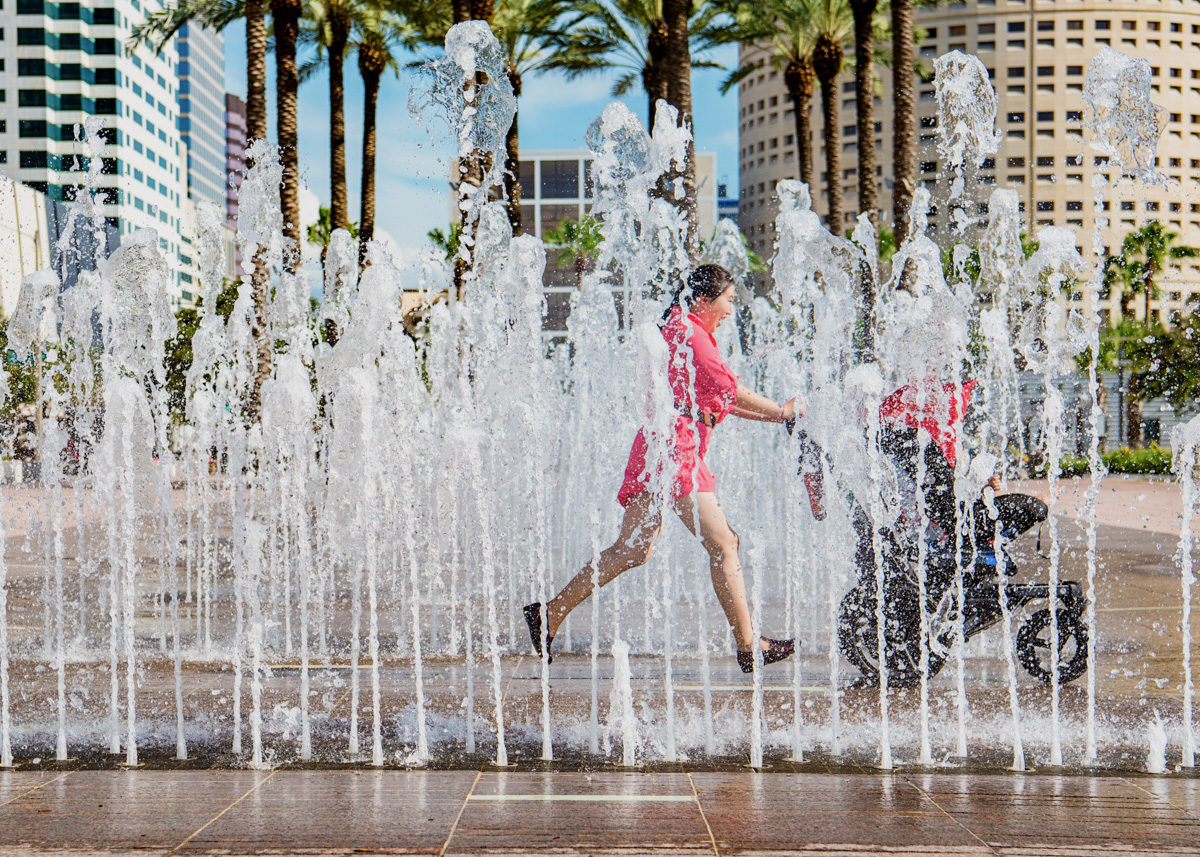 After the museum, we spent some time cooling off in the fountains of Curtis Hixon Park, which we have used as a backdrop for numerous photo shoots. The fountains were clearly designed with children in mind, and any day they are turned on you can see kids running back and forth through the jets to cool off. Of course, Dannie didn't actually want to get Lisa or herself wet, so after a few minutes running around in the sun, one of us was getting hot and cranky (guess which one). We decided to step in somewhere for some food and cool drinks.
Dinner at Tampa Pizza Company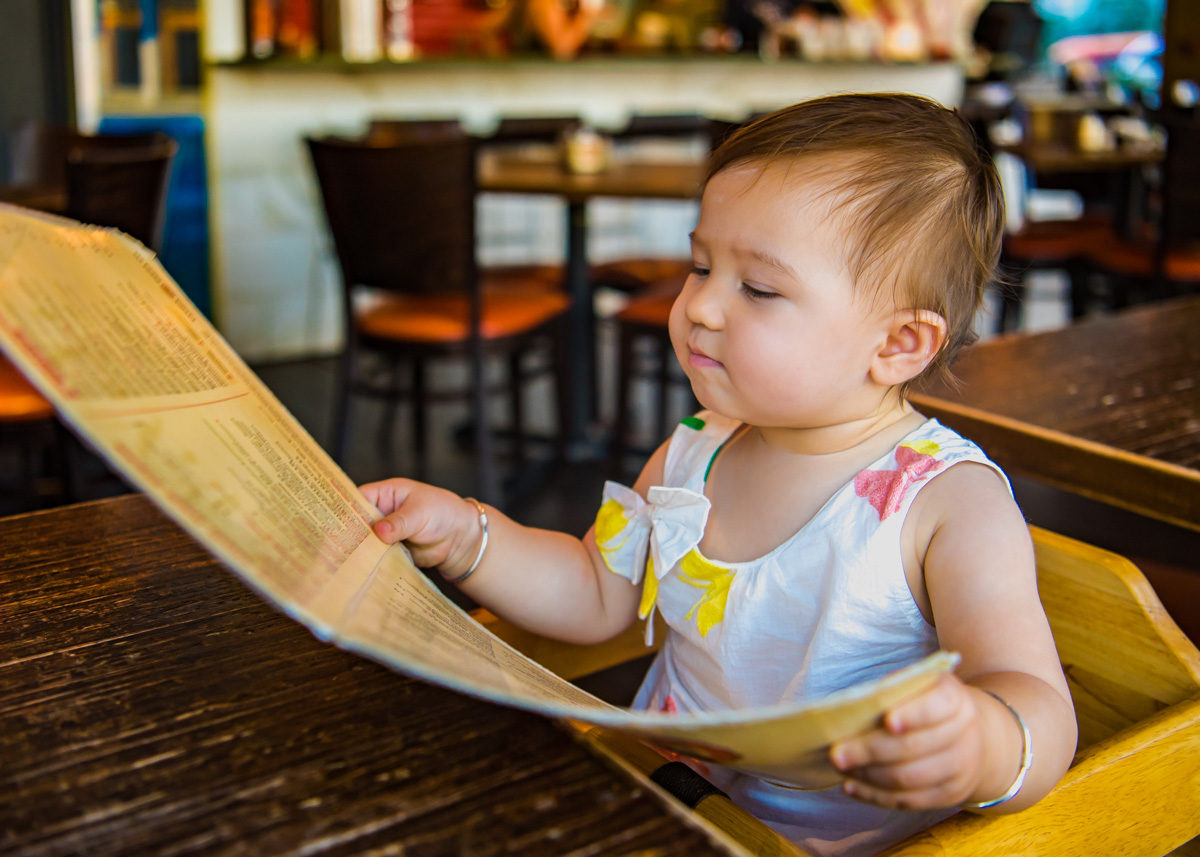 It turns out that there aren't a lot of family friendly restaurants open after 5 pm in the Riverwalk area of Tampa — unless you like bars. We eventually found the Tampa Pizza Company, and even though we chose it because it was the first place we found, we were delighted to eat what might have been the best pizza we've ever had.
We had the bruschetta pizza with grilled portobello.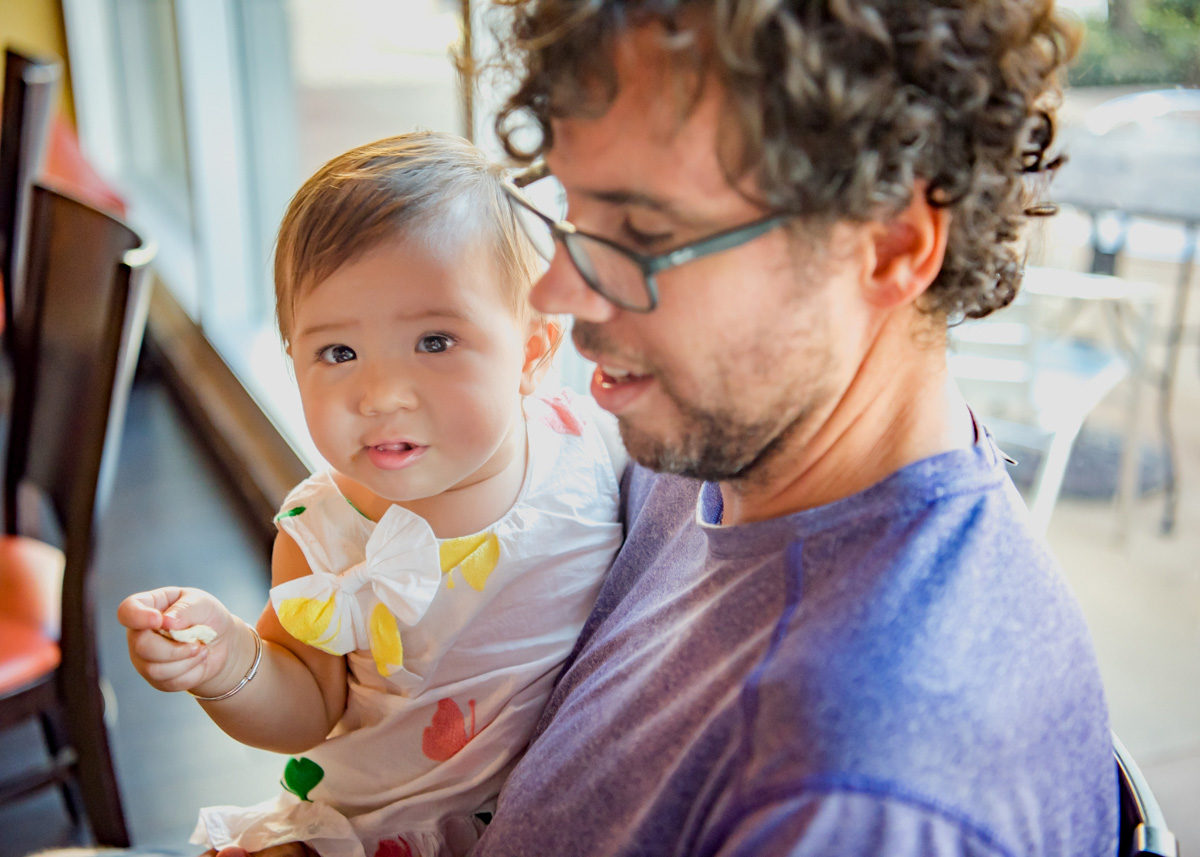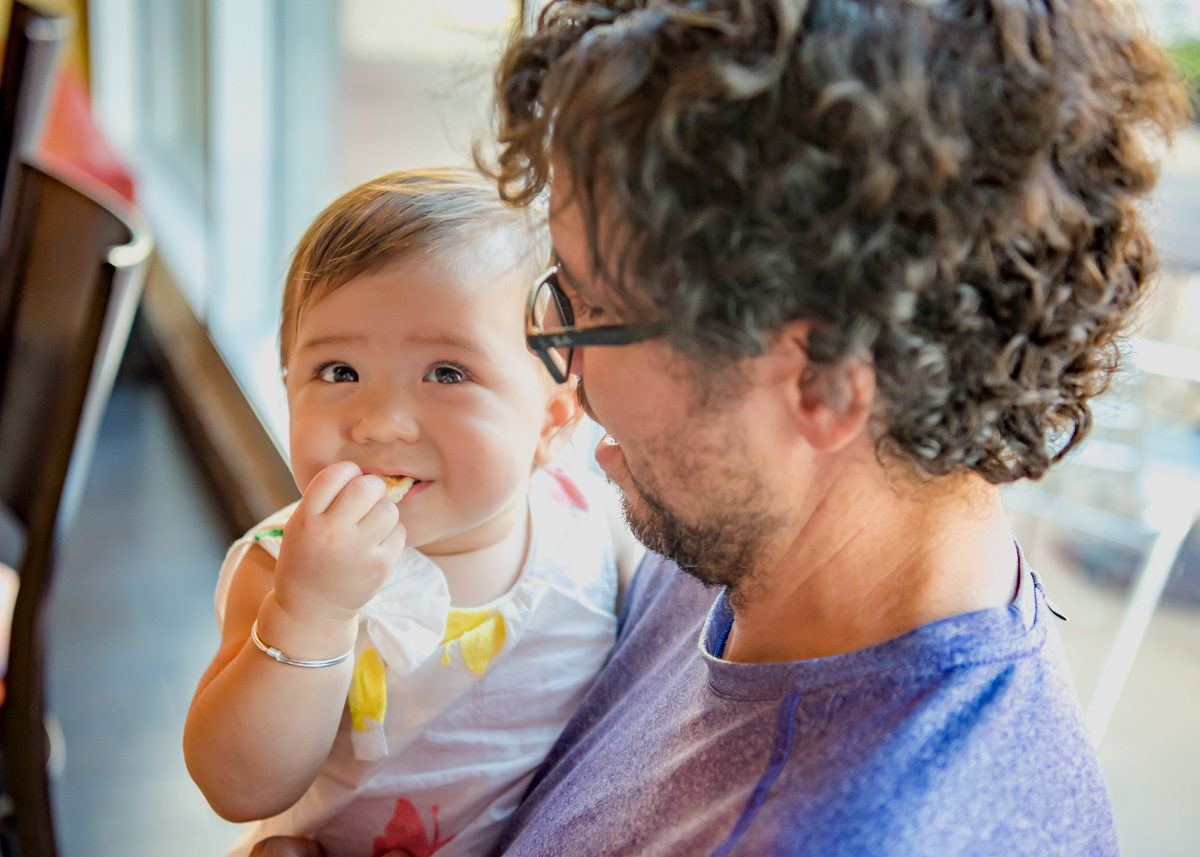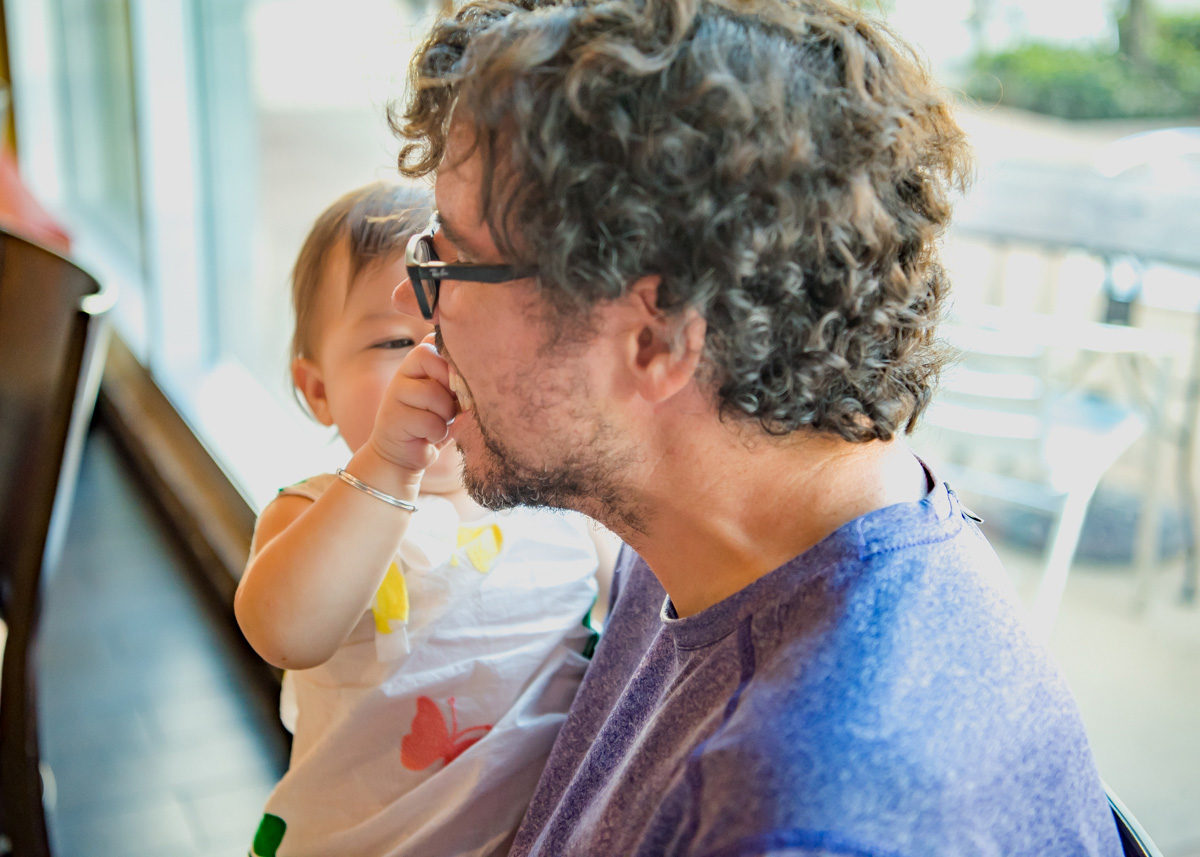 While we were there, Lisa colored with crayons for the first time. It was one of those moments when Dannie and I looked at each other and wondered whether we'd been neglectful for not letting her try it sooner. I think a little artist is blooming! Before we left we decided to get a little desert and I have to admit I was wowed by the presentation, especially for a pizza place!
A Shady Park
Our last stop was a little park between two office buildings down the road near Jackson Street and Florida Ave. I'd seen it on google maps, and I'd been bugging Dannie for a while to check it out as a potential sight for photo shoots. I don't blame her for being skeptical:
"Where is it?"
"I'm not sure."
"Well what's it called?"
"I don't think it has a name."
"What's it look like, then?"
"It's got, like, a fountain… and some trees. But it looked kind of cool."
Since we'd cooled off and had full stomachs, Dannie generously allowed me to drag the two of them around town until we found it. It was in fact, a lovely place to relax and take some photos in the early evening. It's probably packed with office workers during the day, but by the time we got there it was deserted, which is just how we like it when we bring our cameras. I think we'll definitely be bringing some clients there in the future, especially since it's so close to other locations like Curtis Hixon Park, the Riverwalk, and the Tampa Theater.
By the time we left Tampa we were pretty tuckered out. Lisa slept the whole way home, and Dannie and I reflected on what went well and what lessons we could learn for our upcoming big family adventures.