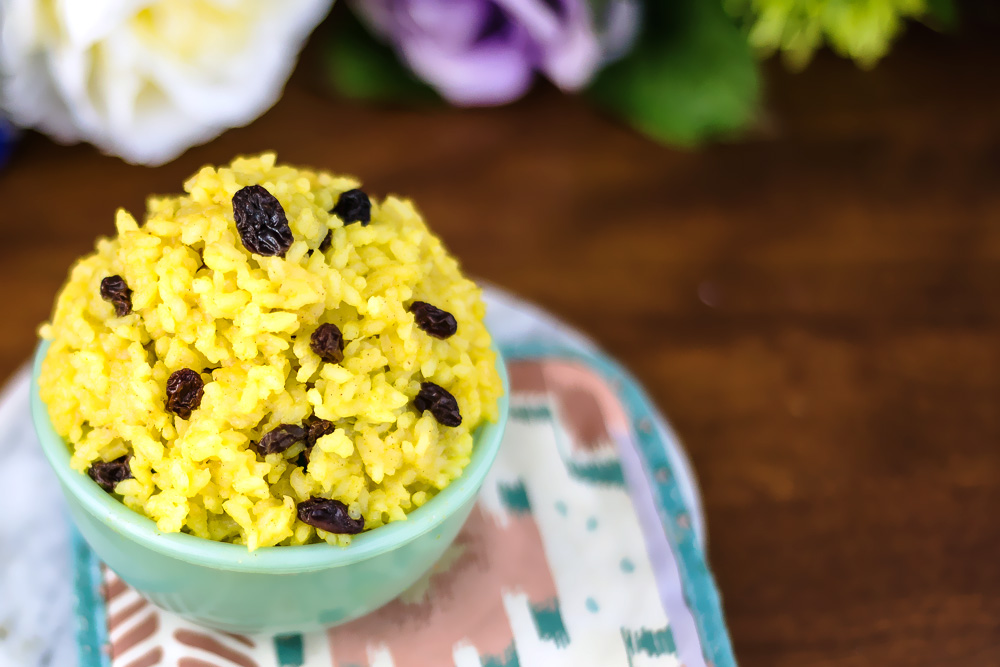 About six years ago I sat through an awe-inspiring english speaking lecture in a Tibetan Buddhist temple in New England. There, I was searching for a new path in life, love and everything beyond. After our lecture (since I happened to attend during the tibetan new year) we were offered a bowl with a good portion of what looked like spanish rice. I must have looked confused because the Rinpoche's assistant explained that it's called Dresi … or by a fancier name … The Golden Bowl. Dresi is a traditional Tibetan meal eaten on special occasions such as weddings and New Year celebrations. This sweetly prepared golden rice symbolizes Happiness, Prosperity and Longevity. All things you would wish for someone embarking on the next phase of their life.
Fast forward to two years ago, when Jake and I first moved into our house in Dover, NH, to celebrate I decided to give the Golden Bowl a try. There is nothing not to love about this dish; it's easy to prepare and it's delicious (deceiving at first if you are not expecting saffron rice to taste sweet). Plus one added bonus… it's blessed with good fortune and happiness. I guess in the end I did find my own path in life, love and everything beyond.  Could it be the magic of a bowl of rice?
Below is my way of making this simple & delicious dish, the original calls for a stick of butter or ghee, but I omitted that in my process.
Ingredients
3 cups Milk
1 cup Water
2 cups Rice
1 cup Brown Sugar
1½ tsp Sea Salt
½ tsp Cardamom (ground)
1½ tsp Saffron (ground)
1 cup Raisins
Instructions
• Combine milk, water and brown sugar in a large heavy saucepan.
• Bring the milk to a boil.
• Wash the rice thoroughly and add to the milk mixture.
• Add in salt, cardamom and saffron. Stir well.
• Simmer the mixture on low flame and cook for about 45 minutes, stirring frequently, till the rice turns soft.
• Add raisins. Stir well to blend.
• Serve hot.