Packages and Pricing
Click the tabs below to check out our services.
Thank you so much for considering us to photograph your wedding day. Check out the special promotion below, then keep reading to find out what our wedding package includes. First of all, congratulations! Much is made of all the hard decisions that go into planning a wedding, but you've already made the hardest one of all - choosing the person you'll love for the rest of your life.  Of course it wasn't actually hard, was it? When you found love, you knew it. And when you find the right photographer you'll know it too. The important thing is to find the photographer that matches you, and matches your special wedding. The wedding will be a celebration of your love. It's the reason everyone came - your family, your friends - and it's the reason your reading this now. You need a wedding photographer who will capture it all, the people, the details, the smiles, the tears, the love. We would love to be the ones who help you to remember your wedding day forever. Please take some time to browse through our portfolio, and see if we are a good match for you. We're happy to answer any questions you might have. To keep things simple we offer one wedding package that we think will give you everything you need. For $2800, here's what you get when you book with us:
Two professional photographers; We'll both be at your wedding to make sure that nothing is missed.  Sometimes a second perspective can capture something special that would have slipped through the cracks.
Full event coverage - Once again, we don't want to miss a thing.  We'll be there from the preparations through the reception. (if needed we'll stay till around 9/10pm - depend on the size of your wedding)
A first look session on your wedding day. (we'll take two hours out of the busy wedding day schedule to document a special first-look session between the two of you.)
A 400-500 photo online proofing gallery available for one year, for photo sharing and print ordering —- View our sample Proofing Gallery here
A mobile album  for you to share on your smartphone or tablet (with up to 100 finely retouched photographs) —- Try out our sample Mobile Album App for yourself  - Please open this link on your smart device
All of your digital images will be made available to you either by download or USB.
Your choice:  A complimentary Engagement Shoot or Day After Shoot.
If you think that this is more or less than you need or want for your wedding, let us know and we'll see if we can work something out. Please visit our contact us to request more information about booking. Be sure to include
Both of your first and last names.
The Approximate date of your wedding.
The location/venue of your wedding.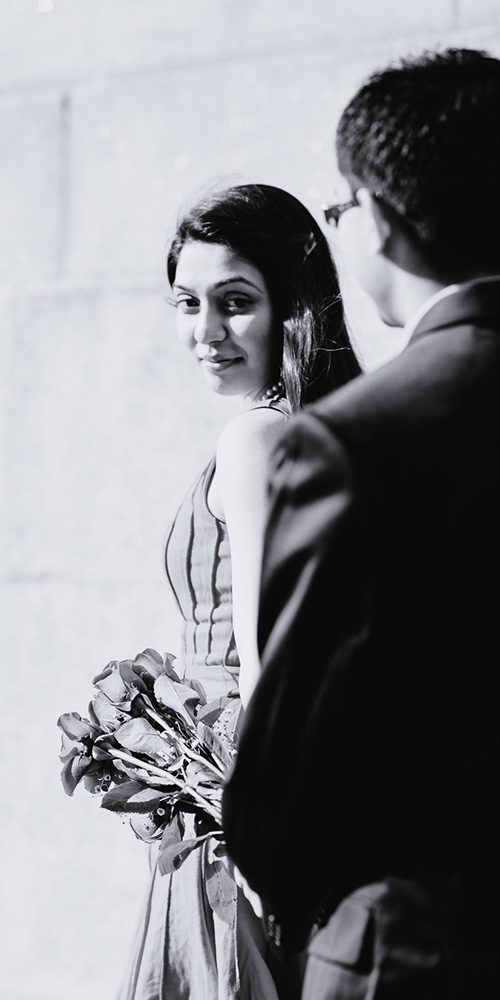 There are so many reasons to have an engagement session before your wedding.
The first is that you will receive a collection of beautiful photographs of the two of you together. These images are great for gifts and guestbooks, and help you to remember this magical part of your life. These photographs tell a story that is uniquely you.  It's the story of a special experience that you share together. The experience of a beautiful day in a beautiful place, and the experience of being in love with each other.
An engagement session also gives you a chance to get to know your photographer. After a couple hours with us you will feel more comfortable in front of a camera, posing with each other and looking natural.  This will be invaluable on your wedding day - sometimes things can get rushed and you will be grateful that you already feel at ease working with a professional photographer when there is so much else going on.  It also gives us a chance to get to know you better, helping us to bring out what makes you special. Every couple is unique, and an engagement session is one way for us to learn your best qualities and the true nature of your relationship.
Finally, engagement sessions are fun! Even if you aren't engaged, you get to spend time together in an exciting location, looking your best and trying something new. There is always a lot of laughter at an engagement session, and our couples always tell us how much they enjoyed the experience.
Our engagement session costs $200, and if you decide to book us for your wedding, that amount will be deducted from the wedding package. The engagement session includes:
Two hours with two professional photographers at a location of your choosing (travel expenses may apply).
One clothing change.
A free mobile album for you to share on your smartphone or tablet
Please contact us for booking or for more information. Please include:
Both of your names.
The date of your wedding.
The approximate date you would like for your engagement session (ideally at least 6 weeks before the wedding).
The location where you would like to have the experience.
A family or portrait session is a great way to remember a special occasion or just document a certain person or family in a certain place or time. It creates beautiful images, beautiful memories and it can be a lot of fun.

Portrait sessions cost $150 for up to four people, plus $25 for each additional person.  Here's what you get:
1 hour with a professional photographer in the location of your choice (travel expenses may apply).
1 clothing change.
A free mobile album for you to share on your smartphone or tablet
Please contact us for booking or for more information.  Be sure to include:
Your name and the names of the people being photographed.
The date and location you would like for the session.